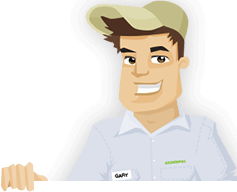 Needing your Lawn Cut?
Get Competitive pricing without the hassle
Book lawn mowing by a pro in Deerfield Beach
Order lawn mowing now without calling around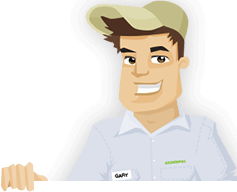 Needing your Lawn Cut?
Get Competitive pricing without the hassle
Book lawn mowing by a pro in Deerfield Beach
Order lawn mowing now without calling around
Local lawn mowing services in Deerfield Beach Florida
compete for your lawn

Here are Best Lawn Care Services in Deerfield Beach, FL as of Sep, 2019
Here are a few 5 Star Ratings from GreenPal users
Rene Larson
Lawn Care in Deerfield Beach FL
If you have ever tried looking for a reliable lawn care service in Deerfield, I think you know how already how hard it is. The city itself a pretty small community, and most of every result I found on Google was for the greater Miami area, so I have been hesitant for a while in contracting someone to come out to the house. I found GreenPal from a few googles, and I gave it a shot. Might as well seeing as I wasn't having luck on my own. I signed up in a few minutes, and by the end of the day two landscaping companies near me reached out. They were right by Constitution Park, which is no more than a few blocks from my home, so I hired them both within a few weeks to try them out, and they were both pretty good. I'm just glad something like this came along to save me some time. I did not enjoy spending time on the phone just trying to find the best deal. If only for that, GreenPal is definitely worth your time.
Buddy Ewing
Grass Cutting in Deerfield Beach FL
I am a property owner for a few places in Florida, and it is mostly my job to make sure each apartment complex is kept up to shape as best as any of them. The Enclave Apartments at Waterways are kind of the gold standard, so to speak, because they have their own personal lawn maintenance team that takes care of their grounds. We aren't that fancy, but with the landscaping maintenance company in Deerfield I found on GreenPal, we can at least look like it. The fellow does a great job every time he comes out, and I am proud to say he was only the third person we hired off your website. So yes, we are very happy with the service, especially seeing as the entire transaction takes place through GreenPal. We had a rough patch with the second lawn care service we hired, but since our money wasn't released yet we were able to get a refund. That's amazing for an internet platform, whoever you are!
Walter Murdoch
Lawn Care Service in Deerfield Beach FL
So I live right out by Crystal Lake Golf Club, and I hire out on GreenPal at least once every two weeks now. Wouldn't go any other way, to be quite honest. Every job I have posted on the website has been met with nothing but reliable people with great companies. I even met one who had a daughter the same age as me at her school, so we got along pretty well. We have a lot going on in our yard, we are talking bushes and fruit trees and all sorts of pathways my wife put in, and it was so relieving to see they weren't destroyed by a reckless cheap lawn mower in Deerfield Beach. I have people complimenting me all the time on our yard, and I wish I could take credit for it, but there's no way I would cheap out the true heroes. In fact, I am thinking about asking for a cut because I have referred him so many times!
Angel Walker
Lawn Service in Deerfield Beach FL
I just joined GreenPal about a month ago. I have been hiring out what I like to call the Fortin lawn maintenance crew (meaning my three sons) but that time has long since passed. Since the youngest went off to college, I have been doing my own lawn mowing and all that, but I don't do it as well as I'd like. As manly as I think I am, mowing the lawn is not in my skillset. I hired someone I happened to run into on the way to the beach, but it didn't work out. He kept changing his prices depending on the time I wanted him to come out, which did not sit right to me. He said because I live in the Breezy Hill RV Park, he had to be careful about what time he goes over there. Imagine that, a lawn mowing service in Deerfield Beach, Florida being afraid to come out to an RV Park? Some people are just strange, I suppose. I haven't had that problem since I hired out on GreenPal, and so far it has been pretty great. No problem whatsoever.
Not in Deerfield Beach, FL?
Here are GreenPal's lawn service areas
Lawn Mowing Cost Calculator
Find out the average cost for Lawn Care Services In Deerfield Beach FL
Welcome, friends and all, to your GreenPal city page! Here you will be able to find just how much variety there is in your options for lawn care services in Deerfield Beach, Florida! We guarantee that you will find more options than ever before just by signing up. Gone are the days of scanning through phonebooks or bulletin boards trying to find a decent lawn mower, because GreenPal has gone out and found as many lawn mowers near you.
All it takes is a few minutes to sign up with little more than an email, basic information, and a physical address. No credit card is required until you decide to hire a contractor. Once we have your basic information, we will be able to calculate a fair and just price for a lawn mowing using the square footage of your yard via Google Maps. We then alert every one of our affordable yard maintenance companies in Deerfield Beach near you. They offer to do your lawn and their best price for the job, and it is all up to you to choose which lawn service company you want! After that, it's smooth sailing.
Now, we are like you, and as homeowners there is always a little fear of letting someone on the internet know where you live, not including a time when you most likely won't be home. But we guarantee that this is not Craigslist. No sir, ladies and gentlemen, GreenPal is committed to bringing you only the best landscaping companies in Deerfield Beach. One of the biggest, and most successful, ways we weed out potential scammers or otherwise sketchy businesses is our method of interviewing.
Before any company can jump on GreenPal and begin bidding for your business, they go through a series of interviews that make or break their application. We inspect their equipment to make sure that the tools they are using on your yard are in great shape, and, most importantly, owned, not rented. We have found in the past although a great lawn mower can rent out his equipment, but when he enlists himself as a full scale lawn mowing service in Deerfield Beach, there's a problem.
The second round of inspection has to do with their actual craftsmanship and past history with clientele. Asking for pictures of their recent work, the more recent the better we might add, tells us two things: one, that they are still servicing lawns and yard even outside of GreenPal, and two, it tells us how good a job they do. We don't just look at the grass neither. We are checking for edging, pruning shrubs, and how well they keep to the lines already set in the yard. It sounds like a lot, but let us assure you that when it your lawn they are mowing, every small detail counts.
Here in Deerfield Beach, and the rest of Florida for that matter, we understand lawn mowing may just be the very basic of your needs. Well, GreenPal has a time and place for all your lawn care needs. As you put up your request for lawn mowing, there are tons of other options to tag on mulching, seeding, fertilizing, transplanting, and tree removal, literally anything you could do in a front and backyard. The only limitation available in this section of our site is your imagination.
Even if you are feeling hesitant about your options around the city, shop around GreenPal and see how many options there really are. From The Cove to Lakeview, there are bound to be more than a few options in your area, probably even within a few miles. One of the traits of the lawn care industry is that they do not spend much money on advertising, and would rather deal with their clients face to face or over the phone. But just because you can't find them on the internet doesn't mean they aren't out there. On the contrary, a few minutes on GreenPal would show that Deerfield Beach is full of dedicated lawn mowers and landscapers near you!
About Deerfield Beach Florida
Deerfield Beach is a city in Florida, United States.
Deerfield Beach, Florida is one of the only cities in the area whose name directly correlates with the physical attributions of the area. Prior to fast-paced development of the area, not just Deerfield Beach alone, there were was a large population of deer scattered throughout the entire area.
Deerfield Beach was first settled in the last decade of the 19th century, and began as a small, miniscule settlement called Hillsborough. The settlement was named so from its location close by the Hillsboro River. In 1898, the population was hardly thirty people, but it was enough for the state of Florida to consider putting a post office there, so they did.
By the dawning of the twentieth century, the town's population was steadily increasing, and the Florida East Coast Railroad took the opportunity to encourage this growth. It set tracks that lead to Miami, which brought a whole host of people into the area. Prior to the railroad, Deerfield Beach was only a group of farmers growing squash, green beans, pineapples, oranges, tomatoes, and packaging fish all along the Intracoastal Waterway. The second name to the city was added in the late 1940s in order to expand its economy from agriculture to tourism.
The population in Deerfield Beach resides at just above 75,000. There were 42,671 households with about 21% of them vacant. 16.3% of those households had children under the age of 18 living in the home. The average household size for a family in Deerfield Beach, at least at the time of the 2010 census, was roughly 2.02, with the average family containing about 2.7 people.
Tired of unreliable lawn services?
So are we... See how it works
Recent lawns mowed in Deerfield Beach, FL
by GreenPal's community of lawn care pros
Save Time, Save Money,
Book a great local lawn service now with GreenPal.