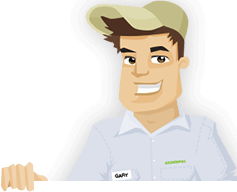 Needing your Lawn Cut?
Get Competitive pricing without the hassle
Book lawn mowing by a pro in Saint Helens
Order lawn mowing now without calling around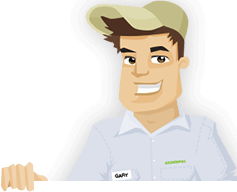 Needing your Lawn Cut?
Get Competitive pricing without the hassle
Book lawn mowing by a pro in Saint Helens
Order lawn mowing now without calling around
Local lawn mowing services in Saint Helens Oregon
compete for your lawn

Here are Best Lawn Care Services in Saint Helens, OR as of Aug, 2019
Here are a few 5 Star Ratings from GreenPal users
Nichole Eckstein
Lawn Mowing in Saint Helens OR
I've had problems with getting the lawn cut on my own in North Vernonia. I thought that it would be impossible for me to try my grass myself, but the people at Portland Mows showed me how my yard would look its best. My yard looks refreshed every time they mow. They cut the grass evenly, not to mention the lawn doesn't look worn. I appreciate the thorough and comprehensive work that the people at Portland Mows put in every time I ask for help. I would recommend the people at Portland Mows to anyone who's had a hard time trying to mow their lawns on their own.
Rosmarie Royce
Lawn Maintenance in Saint Helens OR
I've got the best-looking home in the Summit View neighborhood thanks to the people at Green Acres. The team has been mowing my lawn every two weeks for nearly a year, although they offer a flexible scheduling system too. Their work covers every inch of my yard. I haven't dealt with any weeds or dead patches around my yard since they started working. The people at Summit Review always clean up after they finish too. They've been helping me with trimming the bushes near my front door as well. I appreciate the thorough work that they provide for my yard in Summit View.
Mark Duncan
Lawn Service in Saint Helens OR
The folks at Lawn Care Now are amicable and understand what I need for my yard every time. They have been serving me in the 9th Street area in cleaning up my yard and ensuring everything looks beautiful. I love the thorough work that the people at Lawn Care Mow provide for my yard, including how they clean up the grass clippings when they are finished. I've noticed that they get the lawn cut at varying heights based on the season too. They certainly know a whole lot more about how to mow my lawn than what I know myself.
Maria Taylor
Lawn Cut in Saint Helens OR
The friendly folks at German's Lawn Care respect that my yard in the Armory neighborhood has unique needs. They know that I need to get it aerated a few times each year, so it doesn't flood. They also know that my trees are still growing and need to be pruned on occasion. Fortunately, the people at German's are willing to care for every need my yard has no matter how large or small it may be. The people here respect what I require out of my yard every time. They always let me know what it would cost to hire them for help before they start.
Not in Saint Helens, OR?
Here are GreenPal's lawn service areas
Lawn Mowing Cost Calculator
Find out the average cost for Lawn Care Services In Saint Helens OR
No one in Saint Helens, Oregon likes to mow their lawns on their own. People are often too busy to take care of their yards on their own. Some yards like in Happy Hollow or Yankton are too large for people to mow on their own. That's why people around Saint Helens are often on the lookout for quality lawn mowing services that they can trust.
But how are you going to navigate your way through all those listings? Better yet, how will you find someone that you can trust? You don't want to hire any ordinary lawn care provider in Saint Helens. You need only the best possible help for your yard.
We at GreenPal will help you with finding the best lawn care service possible. We have a thorough listing of lawn care providers in Saint Helens, Oregon, that you can trust. The diverse array of lawn mowing providers that you'll find through our app will ensure you've got the lawn care help you need the first time around.
Our GreenPal app makes it easy for anyone in Saint Helens to find the lawn care providers they can trust. You can download the app for free to discover the best service companies in the city.
You can find a service provider based on your address. List your address to find teams that are close to where you are. Even a homeowner in a remote part of Saint Helens like North Vernonia can benefit from the GreenPal app.
You will see details on each lawn care provider on GreenPal. Each company has a unique description for you to pore over. You can also read the reviews left by people who have hired these teams in the past. The reviews come from people throughout all parts of Saint Helens from 9th Street to Summit View and everything in between.
Our app will provide you with all the help you require when finding the best lawn mowing providers in Saint Helens, Oregon. The most important part of what we offer is that you won't be subjected to any unsavory groups that are only out there to get your money. Each lawn care provider on the GreenPal app has been vetted and confirmed by the South Columbia County Chamber of Commerce and other business organizations to serve the unique needs you have for your yard.
You can reserve services through the GreenPal app and then find information on who's available. You have the option to pay for services directly through the GreenPal app as well. The convenient design of the app ensures you'll get your provider ready for your home as soon as possible. You'll see you're finding the best teams in Saint Helens when you've got the GreenPal app on your side.
It's time for you to take back the power in finding a quality lawn maintenance company in Saint Helens, Oregon. Download the GreenPal app today, and get started in finding the best lawn maintenance teams that you can trust.
About Saint Helens Oregon
Saint Helens is a city in Oregon, United States.
Saint Helens, Oregon is a city in southeastern Columbia County. The city is about 30 miles northwest of Portland. Saint Helens is named for Mount St. Helens, an active volcano about forty miles north in the state of Washington. The volcano can be seen throughout many sites in the city. The city has a population of about 13,000 and has been growing alongside other places in the Portland area.
The Saint Helens School District operates the schools in the city. The St. Helens High School is the largest school in the area.
The Sand Island Marine Park is on an island across from Saint Helens. A small marina on the mainland provides access to the park, the Saint Helens Bar, and other marinas in Washington.
McCormick Park is in the southern part of Saint Helens. The park is home to a disc golf course, a skate park, and a few baseball and softball fields.
Saint Helens, OR is on land that Lewis and Clark camped on in 1805 while traveling to the Pacific Ocean. The city was formed in 1845 by New England settler Henry Montgomery Knighton. The city was named Plymouth, but would shortly after be renamed after Mount St. Helens. The city was incorporated into Columbia County in 1893.
Saint Helens is on the shore of the Columbia River. The Scappoose Bay is to the south. The Columbia River Highway or US Route 30 goes through the city. The route travels south to Portland and northwest to Rainier, Westport, and eventually Astoria. The closest bridge that leads into the state of Washington is twenty miles north in Rainier.
Most of the commercial activity in Saint Helens is near US Route 30. The shores near the Columbia River are home to various other businesses.
Tired of unreliable lawn services?
So are we... See how it works
Recent lawns mowed in Saint Helens, OR
by GreenPal's community of lawn care pros
Save Time, Save Money,
Book a great local lawn service now with GreenPal.