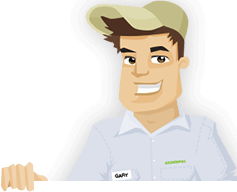 Needing your Lawn Cut?
Get Competitive pricing without the hassle
Book lawn mowing by a pro in Beaverton
Order lawn mowing now without calling around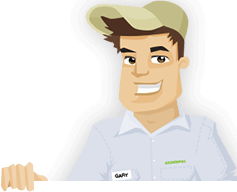 Needing your Lawn Cut?
Get Competitive pricing without the hassle
Book lawn mowing by a pro in Beaverton
Order lawn mowing now without calling around
Local lawn mowing services in Beaverton Oregon
compete for your lawn

Here are Best Lawn Care Services in Beaverton, OR as of Sep, 2019
Here are a few 5 Star Ratings from GreenPal users
Alberto Goodner
Lawn Care Service in Beaverton OR
My home in the Birch Creek part of Beaverton is right near the Nike campus, and lots of people go by it every day en route to work. I want my lawn to look beautiful like what the people at Nike have. Green O Construction helped me with installing a new layer of sod over the old failing grass bed I had. They aerated and seeded the area and also helped me with setting up my irrigation system. I even asked them about some of the other property maintenance services they offered and found that they provide a thorough siding service that I hired a few weeks later as part of a larger renovation task.
Ciera McReynolds
Lawn Cut in Beaverton OR
The people at German's Lawn Care knew what I needed out of my property in Greenway. I wanted a home that looked beautiful while also being one that kids wouldn't walk on. I dealt with kids who kept on running around my yard after getting out of the nearby elementary school. But the people at German's were able to fix some of the rough patches of grass that had worn out from all that foot traffic. They aerated and seeded the grass, and they also added new fertilizer around the place. The kids at the school next door aren't running around the area like they used to.
Darlene McMullen
Lawn Care Service in Beaverton OR
Unlike other lawn care providers I've reached in the past, the people at Royle Gardenscapes didn't complain when they noticed that I had lots of dandelions around my backyard. Instead, they talked with me about how those dandelions have developed and how their spot treatments can work. They cleaned up the dandelions, added new grass seed around the places they used to be, and trimmed the grass around those spots. The best part of their work is that they didn't kill off the grass surrounding the dandelions. My yard is now the envy of the Cooper Mountain neighborhood thanks to what the team did for me.
Lora Severson
Grass Cut in Beaverton OR
The team at Blue Diamond knows what it takes to clean my home in the Raleigh Hills area. They never question what I ask them to do either. They complete a diverse array of service every time I call them over. They mow my lawn, power wash my driveway and patio, and trim my bushes. They also clean up all the leaves around my yard without tearing up the grass bed in the process. The people here are thorough and complete in everything that they do for me. I love how affordable their rates are as well.
Not in Beaverton, OR?
Here are GreenPal's lawn service areas
Lawn Mowing Cost Calculator
Find out the average cost for Lawn Care Services In Beaverton OR
It is often frustrating enough to try and care for a lawn in Beaverton OR without screwing things up. You might not be fully aware of things like how high your grass needs to be cut or how you have to maintain a mower. The lawn mowing process is intricate. With that in mind, you need a talented lawn care provider in Beaverton who understands what you need and is there to help.
We at GreenPal respect the needs you have for a talented lawn care professional. That's why we have created a helpful app that lets you find the best lawn care providers in Beaverton OR.
You'll find outstanding lawn mowing providers through our app, including ones that will quickly reach your property. You can use our app if you live a little further off to the west in Aloha or closer to the highway in Raleigh Hills. You can also find providers whether you've got a traditional home or a larger commercial property.
Our app will give you all the details you need to make the best possible decision over which lawn care provider is right for you. You can use the app to find details on teams that can reach your home or business. You'll only get results based on the sides that can contact your property. In other words, you won't run into any teams that sound interesting but won't be there to help you out because they don't serve your area. If anything, you will be surprised as to how many lawn care providers are available to help you out, even if you're in a far-off place like South Cooper Mountain.
You can read the descriptions provided by each of the teams listed on the app. The reports will help you find information on things like what services these groups offer and how they can help you out. There are also additional reviews on the app left by real customers who have hired these teams through the app. The thorough details you'll get from GreenPal will ensure you are fully educated and informed over what you can take advantage of.
The best part is that the GreenPal app is always free to use. You don't have to spend money on anything other than the lawn maintenance services that you wish to hire. You'll find useful lawn care teams from Arbor Creek to Triple Creek when you see what GreenPal has to offer.
All the teams on the GreenPal app are also certified for your use. These include entities supported by the Beaverton Chamber of Commerce. You're never going to come across illegitimate organizations on the app. We care about your protection when it comes to your lawn maintenance needs.
Download the GreenPal app today, and start looking for the top lawn care providers in Beaverton OR. We will give you all the help you need surrounding how well your yard can be cared for and what you can expect for your yard needs.
About Beaverton Oregon
Beaverton is a city in Oregon, United States.
Beaverton OR is a suburb of Portland. The city is about seven miles west of Portland on the other side of the Willamette River. Beaverton links to Portland through Northwest Sunset Highway or US Highway 26.
Beaverton has a population of about 100,000. The city is the second-largest city in Washington County and the sixth-largest in the state.
The Beaverton School District operates the schools in the city. Over 40,000 students attend more than forty schools, including the Beaverton, Sunset, Westview, and Aloha High Schools.
Much of the commercial activity in Beaverton appears on Southwest Beaverton Hillsdale Highway. The Beaverton Town Square shopping area is one of the largest in the region. The Cedar Hills Crossing center is to the north. The Washington Square Mall is to the south off of the Beaverton Tigard Highway or Route 217.
The Howard M. Terpenning Recreation Complex operates in Beaverton as a 90-acre activity center. The park area features many baseball, basketball, swimming, and tennis activities. The Portland Trail Blazers basketball team hosts its summer camp events at the complex. More than half a million people visit the complex every year.
Beaverton OR was incorporated in 1893. The Atfalati tribe initially settled the land and called it Chakeipi, which means "place for the beaver." Settlers started operating the area after the Civil War.
Nike's world headquarters are located in Beaverton. The company makes sports equipment and athletic shoes. The company is responsible for many iconic athletic apparel products such as Air Jordan, Air Force, Air Max, and Nike Skateboarding shoes. About 3,000 people in Beaverton work for Nike, making it the second-largest employer in the city behind the local school district.
The Oregon Technology Business Center is in Beaverton. The center is a non-profit space that supports the development of tech startups. Various major tech companies have offices in Beaverton, including Tektronix, Maxim Integrated Products, and IBM's Linux Technology Center.
Tired of unreliable lawn services?
So are we... See how it works
Recent lawns mowed in Beaverton, OR
by GreenPal's community of lawn care pros
Yard Mowing by

Green O Construction

SERVICE REQUESTED:

Lawn Care Service in

2 months:

Ordering Lawn Mowing Service:

Side yard gate can double swing or single walk gate as well. Relatively medium -large yard

Lawn Mowing by

Green O Construction

SERVICE REQUESTED:

Lawn Mowing in

2 months:

Ordering Yard Mowing:

only the front yard has grass. There is a fence but it's just woodchips back there

Grass Cut by

Green O Construction

SERVICE REQUESTED:

Grass Cutting in

2 months:

Ordering Lawn Mowing Service:

only the front yard has grass. There is a fence but it's just woodchips back there
Save Time, Save Money,
Book a great local lawn service now with GreenPal.