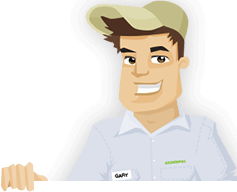 Needing your Lawn Cut?

Get Competitive pricing without the hassle

Book lawn mowing by a pro in Pembroke Pines

Order lawn mowing now without calling around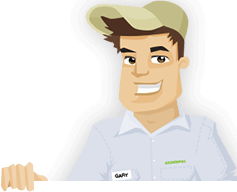 Needing your Lawn Cut?

Get Competitive pricing without the hassle

Book lawn mowing by a pro in Pembroke Pines

Order lawn mowing now without calling around
Local lawn mowing services in Pembroke Pines Florida
compete for your lawn

Here are Best Lawn Care Services in Pembroke Pines, FL as of Sep, 2023
5 Star Ratings about GreenPal
Carlene Shaffer
Lawn Maintenance in Pembroke Pines FL

"I had no idea something like GreenPal existed, and I was just telling my wife that we needed to hire a cheap lawn mower in Pembroke Pines, Fl to take care of elementary schools around town. I know for one Chapel Trail Elementary could definitely use some love and care. I know that, for the most part, families that live in Pembroke Pines wouldn't have a lot of time to take care of it themselves, so for the longest time I was snooping around phone books and bulletin boards to find a reliable lawn mowing service in Pembroke Pines. The only results I got, even after a few phone calls and emails, was my google search. I found GreenPal, and they promised to find me local lawn mowers near me, so I gave it a go. I had someone contact me within the next few hours, and three more people after that! I have yet to have a bad experience with GreenPal. Every local lawn care service in Pembroke Pines, FL I have hired has done a great job on both my home and my kids' school. Thanks for coming up with the idea and having the gumption to go through with it."
Philip Billips
Lawn Cut in Pembroke Pines FL

"I live around the Keystone Lake area and have been looking for a lawn maintenance company in Pembroke Pines since I moved here. I knew I lived in the suburbs of the city, but I had no idea how scarce it was or how hard it was to get someone to come out to my area. The first yard maintenance company I found said they service all of Pembroke Pines, but when I told them where I lived they said it was too far. The next guy tried to upcharge my another forty bucks after we agreed on fifty, so you could say I have not enjoyed the time spent finding all these cheap grass cutting services in Pembroke Pines. After I gave up hunting them down, I went straight to the internet and found GreenPal. It seemed simple enough, and by the end of the week I did what I couldn't do in two months. By Saturday I was finally able to get my grass cut, and it changed my whole opinion on my new house! It is amazing that a simple thing like a good lawn mowing can change your perspective."
Mae Harris
Lawn Service in Pembroke Pines FL

"I don't use GreenPal a lot, but when I do I really like how easy it is to jump back on. I live with three other roommates, so we do our best to wait as long as we can to spend money on getting the grass cut. We didn't think an app existed for something like this, but we looked for something anyway. If anything we millennials can be proud of our abilities to search the web. So we found GreenPal, and took maybe three days before we decided on a local lawn mowing service in Pembroke Pines, Florida to come out to the Heritage City area. Not only that, but since we split the cost the real cost of our lawn mowing comes out to barely $20. Easiest thing I've done, at least lawn care wise, so thank you for that. There's not much else to say other than you guys cracked the code and found a market that hasn't be tapped yet, so good on you! I've told my parents about you guys, and I'm pretty sure they use it too, so your service is definitely spreading."
Marie Richie
Lawn Service in Pembroke Pines FL

"I needed to find an efficient way to schedule my lawn mowing for my rental properties, and I'm so glad I found you guys. Usually it takes me half a day's work to coordinate with every local lawn mowing service in Pembroke Pines that was closest to my properties around CB Smith Park. It wasn't even the fact that it took that long to talk with them, it was the fact that some of them wouldn't answer their phones, or would take hours before getting back to me. I was so fed up with it. That's why when I signed up for GreenPal I was sold the minute I got three different grass cutting quotes within the hour. Maybe I got lucky, but I will take the luck if it means I get to save a few hours at my desk. Your system of going directly through email is perfect for me too, it takes the guesswork and the reminders to check yet another app for new notifications. Maybe I'm just getting old, but my iPhone is constantly bombarded with notifications that some of them get buried down without getting opened, so good call on that. Really, you guys have saved me a ton of time, couldn't be happier with your lawn mowing service."
Not in Pembroke Pines, FL?
Here are GreenPal's lawn serivce areas
Let us take the guesswork out of lawn maintenance! If you are constantly wondering if the maintenance team you hired from Craigslist is a scam, if not just disappear come mowing day, then you have felt what we have. There are thousands of ways a hiring process like that can go wrong, even if it is just about hiring local lawn mowers in Pembroke Pines, Fl. And, with the way it has been so difficult to find a yard maintenance company in Pembroke, FL, one of the biggest problems is knowing whether or not you are getting the best for your money. Well, those worries are over. GreenPal is the internet's supercenter to find the best deals on lawn care near you. Whether it is just a quick, one-time lawn mowing you are looking for or an entire team of reliable lawn care professionals to take care of your home, GreenPal can help you get in contact with them. The companies you will find on this page are just some of the many that we have found in Pembroke Pines. We contacted the best of the best to be on GreenPal, and here they are! We have done the legwork in locating and recruiting the best yard maintenance companies in Pembroke, Florida. Only the companies we believe would do a good job on your yard get to vie for your business. One of the biggest things we do as a litmus test is to interview the company and check their business credit. We also inspect their equipment in order to make sure they aren't just a crew of part time laborers who rent out their lawn mowers from Home Depot. No, we check to make sure their blades are clean, their lawn mowers are safe, and that they train each and every one of their maintenance team members in proper operation. Only then can a local grass cutting service in Pembroke Pines, FL can jump on GreenPal and get going!

Signing up for GreenPal will take you no more than five minutes. With just your address (you won't need to put in a credit card until you decide on scheduling an appointment with a lawn care service!) we will be able to range a quote for you on the lowest and highest price we believe is fair for your yard. It doesn't matter whether you live right by North Perry Airport or cozied up right up against the Everglades Wildlife area, your home can be found and quoted using Google Maps. By using Google Maps to find the square area and shape of your yard, your yard can be sized up and quoted in seconds. After that, we alert all the landscaping maintenance companies in your area that you are requesting a lawn mowing. After that, the only thing you need to do is pick the best option and schedule a day! The most innovative part about GreenPal is that we have taken the lead of other service apps and made paying so much easier. Never again will you have to hide an envelope and trust the lawn mower will do the job before taking it. Once a landscaper has completed the job and you are satisfied with it, you authorize payment and GreenPal's secure systems will transfer the money within the next day. With all these new innovations in technology and internet services, we were surprised to find lawn care hasn't caught up yet. In our humble opinion, this is how lawn care is supposed to be. Also if wanting to hire a local lawn care companies in Davie, Fl or if you live in another part of the Ft Lauderdale or Broward County, Florida area GreenPal can also assist with lawn maintenance services near Sunrise Fl and other parts of Ft Lauderdale or MIA as well.
Lawn Mowing Cost Calculator
Find out the average cost for Lawn Care Services In Pembroke Pines Fl
About Pembroke Pines Florida
Pembroke Pines is a city in Dade, Florida, United States.
The history of Pembroke Pines, Florida extends all the way back to Britain's parliamentary system. In 1874, Sir Edward Reed was a parliamentary member for the County of Pembroke of that year. He purchased the Florida land and named the road that crossed through the now farmed land Pembroke Road. When the time came to incorporate the town into Florida, the mayor at the time suggested calling it Pembroke Pines, due to the long rows of pine trees bordering the road.

Humans were present in the Pembroke area long before any American settlers arrived. Archaeological remains of hunters dating back 10,000 years were found in Broward County, strongly suggesting that native peoples, probably an ancestor of the Seminole tribe common throughout Florida, had made Pembroke Pines their home. Besides this ancient history, settlers began calling Pembroke Pines their home in the early 20th century, most of whom moved out there as branches of the Waldrep Dairy Farm.
After World War II, when soldiers retired, the area saw a huge bump in population. Once incorporated into the greater Florida area, developers sought ways to expand northward, but were stopped by the presence of North Perry Airport. However, Joseph Lacroix owned 320 acres to the north of the city, and after he annexed his land to Pembroke Pines, the city was able to extend its limits north.

The devastation of Hurricane Andrew in 1992 stimulated a huge population growth in the coming years. The United State Census Bureau marks thousands of citizens from the Miami-Dade County area moving north into Broward County, especially Pembroke Pines. This massive statewide migration caused Pembroke Pines to become third in a list of the "Fastest Growing Cities in America" in 1999. For the next couple of years, Pembroke Pines spent most of their time developing city services for the growing population. Source: Wikipedia Pembroke Pines, Fl
Save Time, Save Money,
Book a great lawn service now with GreenPal.