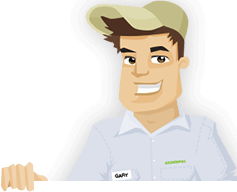 Needing your Lawn Cut?
Get Competitive pricing without the hassle
Book lawn mowing by a pro in Clackamas
Order lawn mowing now without calling around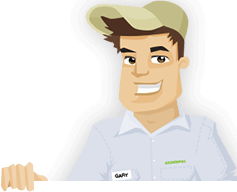 Needing your Lawn Cut?
Get Competitive pricing without the hassle
Book lawn mowing by a pro in Clackamas
Order lawn mowing now without calling around
Local lawn mowing services in Clackamas Oregon
compete for your lawn

Here are Best Lawn Care Services in Clackamas, OR as of Sep, 2019
Here are a few 5 Star Ratings from GreenPal users
Virginia Caprio
Lawn Care in Clackamas OR
The people at Simply Maintenance were cautious when taking care of my yard. They reached my home in the 3 Creeks area and cleaned off all the leaves from my grass before they started mowing. Some of the teams I've hired in the past just ran over that stuff, so this was an improvement. The team also edged the grass around my utility boxes, foundation, patio, and mailbox without scratching anything. They also preserved the grass clippings for me so I could use them for fertilizer later on. I was pleasantly surprised when they asked me if I wanted the grass after they finished mowing the lawn.
Peggy Pennington
Lawn Care in Clackamas OR
Carpe Terra comes to my home in the Riverbend every other Tuesday. They've been doing so for two years now. They always mow my lawn and brush off the grass before they leave. I appreciate the careful effort they put into mowing grass. But what especially works for me is how punctual they are. The team always reaches my home in the morning hours while I'm out of the office at work. They also let me know about any other services that I might need for my yard, but they always tell me that I can reserve them only if I want. I don't have to worry about spending money on stuff I did not ask.
Ruby Boles
Lawn Maintenance in Clackamas OR
It wasn't hard for the people at E&P Brothers to help me with mowing my lawn. The team reached my home in Rock Creek when they said they would come over. They also brought over their electric mower and trimmer. I love how they cut everything without spreading all those grass clippings around my yard. They cleaned everything up after they finished. I also appreciate how well they trimmed the ends of my yard without going too deep. I've tried cutting those spots myself in the past, but I keep scraping the grass bed. The team at E&P did not do that.
Sara Shinault
Lawn Mowing in Clackamas OR
I had a layer of thatch around my yard in Sieben Creek this past spring. I knew that I was getting a bit of thatch during the winter, but I had no idea it would be as bad as it was. The experts at Leo Yard Service came to my home to clean out the thatch. They helped me by power raking my lawn to get rid of the thatch growths. They also consulted me about other things they could do, including aerating and seeding my lawn and checking on the drainage. The grass hasn't struggled to grow thanks to their work.
Not in Clackamas, OR?
Here are GreenPal's lawn service areas
Lawn Mowing Cost Calculator
Find out the average cost for Lawn Care Services In Clackamas OR
Clackamas OR may be a small town, but the people around here have big dreams for their lawns. But it is often difficult for those people to achieve those dreams on their own. They have hard times with mowing grass or with trimming their bushes. The work that they put in never comes out as well as they might wish it could be.
Fortunately, you don't have to go at it alone when trying to get your yard maintenance tasks finished. You can use the GreenPal app to find teams that can reach your property in Clackamas to help you with maintaining your yard and enhancing its style.
You can ask the GreenPal app to help you find a lawn care provider that you can trust. You can hire anyone to come to a large property off of Forsythe Road or something crowded in the Stone Ridge area. You deserve to have a quality grass yard regardless of how large it is.
The teams you'll find through the GreenPal app will help you with all your lawn mowing needs. You can also reach many of these teams to help you with your landscape maintenance efforts. These include such initiatives as removing weeds, trimming shrubs and hedges, or applying new groundcover.
You can learn more about what each team has to offer by looking at their descriptions. GreenPal has thorough descriptions of each lawn mowing provider. You'll learn about things like what services these organizations provide, their philosophies, and even their backgrounds. You can also get extra details on these teams through the reviews left by real GreenPal clients who have used the app in the past.
You'll never have to second-guess any of the teams on the GreenPal app. Each of the lawn care providers featured on the app has been certified for operation by local business organizations such as the North Clackamas Chamber. Unlike what you'd get out of Craigslist, you're not going to come across random entities that might be difficult to trust.
You'll also find companies that can reach your home regardless of where in Clackamas you are. You won't have to worry about contacting someone to come to your home in Ashley Village, only to find that your neighborhood isn't in that group's coverage area.
The app is also available for homeowners and business operators alike to use. You'll find many companies that can make the trip to 82nd Drive and other places near the highway.
You can get a rough estimate of what it may cost for services at your property too. The GreenPal app lets you know what you can expect to spend based on where you are and the size of your home or business lawn. The results will reveal how affordable services can be in Clackamas.
Download the GreenPal app to find lawn care providers that you can trust in Clackamas OR. You will have an easier time making your lawn maintenance dreams come true when you hire the best teams in the Clackamas area through GreenPal.
About Clackamas Oregon
Clackamas is a city in Oregon, United States.
Clackamas Oregon is an unincorporated town about eleven miles southeast of Portland. The city is in Clackamas County and is also on the northern end of the Clackamas River. The city links to Portland through the War Veterans Memorial Freeway or I-205. The town has a population of about 7,000.
Clackamas is directly south of Happy Valley and west of Milwaukie through Oregon Route 224. Oregon Route 212 also goes through Clackamas and goes west to Damascus and Boring.
The Clackamas Town Center shopping mall is on the northern end of the city. The Clackamas Promenade and One Town Center shopping centers are also in the region.
The southern end of the Max Green Line is near the Clackamas Town Center mall. The light rail line travels north and west to Pioneer Place, City Hall, and Portland State University.
The North Clackamas School District operates schools in the city. The Clackamas High School campus is the only school within the city limits.
Clackamas OR was formed in 1843 as part of one of Oregon's four original districts. Numerous towns have been established off of the original land space that Clackamas was on, including Oregon City and Lake Oswego.
Camp Withycombe is in the local area as a supply depot and training center for the National Guard. The camp was originally used as a rifle range, but it would become a supply depot in the 1930s. The Oregon Military Museum is on the camp's grounds.
A large hospital operated by Kaiser Permanente is on the northern part of the city. The hospital campus is home to an office space and has a segment dedicated to labor and delivery.
The Mount Talbert Nature Park surrounds much of the city. The park is home to various trails for walking, hiking, and cycling. Riverside Park is on the southern end along the river.
Tired of unreliable lawn services?
So are we... See how it works
Recent lawns mowed in Clackamas, OR
by GreenPal's community of lawn care pros
Save Time, Save Money,
Book a great local lawn service now with GreenPal.