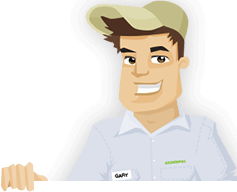 Needing your Lawn Cut?
Get Competitive pricing without the hassle
Book lawn mowing by a pro in Happy Valley
Order lawn mowing now without calling around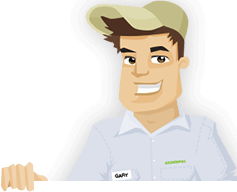 Needing your Lawn Cut?
Get Competitive pricing without the hassle
Book lawn mowing by a pro in Happy Valley
Order lawn mowing now without calling around
Local lawn mowing services in Happy Valley Oregon
compete for your lawn

Here are Best Lawn Care Services in Happy Valley, OR as of Sep, 2019
Here are a few 5 Star Ratings from GreenPal users
Joseph Readle
Lawn Mow in Happy Valley OR
Everyone at Portland Lawn Pros has a smiling face and a great sense of care for my lawn, which is more than what I've gotten off of far too many other yard maintenance teams out here. I had the people here come to my home in Sunnyside to mow the lawn, and they did everything exactly as they said they would. They cleaned up the grass bed, trimmed the edges, and cleared off the grass leaves after they finished the grass cutting effort. They were cautious with what they were doing for my yard, which is something I much appreciate.
Carl Ernest
Yard Cutting in Happy Valley OR
The great people at JIC have been helping me with my lawn mowing needs for the past year now. They come to my yard in Autumnwood Park when they say they will. They also make sure my yard is clean before they start mowing. The team is very courteous and respectful of the needs I have for my yard. The team has also made sure that my grass is cared for every time and that they don't tear anything up. I haven't dealt with any weeds or dead grass spots around my lawn since they started helping me with my yard.
Joseph Jean
Grass Cut in Happy Valley OR
Royle Gardenscapes didn't have any problems when taking care of my yard in the Monterra neighborhood. I wanted a lawn that looked as green as the park yard near my home. The team at Royle was more than happy to help me with restoring the grass around my yard. They aerated and seeded the lawn, and they also removed the weeds around the edges. I appreciate how they edged the ends of my yard, but what I liked the most about that was that they didn't scrape the fence. I didn't find any grass stains all around my lawn either.
Duane Reda
Lawn Cutting in Happy Valley OR
It's annoying enough to try and figure out how well my grass can grow in the Mount Scott area, but the people at Oregon Pro Landscape do their best in helping me to treat my lawn. I love how the team at Oregon Pro Landscape knows what my lawn needs every time they come over to help. They are clean and thorough, and they always check on how well my grass is growing. They help me with aerating my yard in the spring and in seeding during the fall too. The work they offer is comprehensive and helpful.
Not in Happy Valley, OR?
Here are GreenPal's lawn service areas
Lawn Mowing Cost Calculator
Find out the average cost for Lawn Care Services In Happy Valley OR
Not everyone in Happy Valley OR has the time to get the lawn cut. It's even harder for homeowners to remove weeds, trim bushes, and prune trees around Happy Valley. Anyone who tries doing these things on their own might fail when trying to care for their yards. They might tear up the grass and damage their bushes.
Fortunately, you don't have to struggle with trying to care for your yard on your own. You can ask us at GreenPal to help you with finding a lawn maintenance team that understands the ins and outs surrounding how your yard is to be cared for.
You can find an excellent team for your lawn maintenance needs whether you're in the West Mt. Scott area near the highway or a little further near Scouters Mountain. You can find teams through our app based on where you live.
The GreenPal app will help you find all the best lawn care providers in Happy Valley OR. We will help you find teams based on where you live. You'll get information on what these teams have to offer based on their descriptions. You can also check on reviews left by real people who have used the GreenPal app in the past to reserve their lawn care services.
You can reserve services through the GreenPal app in moments. You can also get a rough estimate for what it would cost for services when you use the app. You'll get details on what it would cost for a lawn mowing service based on your location and the overall size of your lawn. You will appreciate the affordable lawn mowing services and other lawn care solutions from the providers here in Happy Valley. You will especially enjoy these services if you've got a commercial property closer to the Sunnyside area that needs to be groomed well to make it more attractive to your prospective clients.
Our app will also help you with finding details on affordable teams without worrying about whether or not you'll come across anyone questionable. We only list certified groups that we have heavily screened. The lawn mowing and yard maintenance teams you'll find on the GreenPal app include organizations that have worked on many tasks around the region. These include groups that are supported by professional entities like the North Clackamas Chamber. You will never have to think about whether whoever is coming to your yard is trustworthy and supportive.
Best of all, the GreenPal app is free to use. We know you've got other expenses to deal with at your home in Hood View or wherever else you might be. We'll ensure that the only costs you spend when using the GreenPal app are the charges that you'll pay for the lawn maintenance services you request.
The work we offer at GreenPal is all about helping you to find the best lawn mowing providers in Happy Valley OR. Download our app today to get started in finding the best lawn care providers that Happy Valley has to offer.
About Happy Valley Oregon
Happy Valley is a city in Oregon, United States.
Happy Valley OR is a city in the northwestern end of Clackamas County. The town is about 12 miles southeast of Portland.
The North Clackamas School District serves students in the Happy Valley area. Happy Valley Middle School and Spring Mountain Elementary School are both in the Happy Valley city limits. Clackamas High School is to the south.
Mount Scott is situated in Happy Valley and rises to a thousand feet in height. Mount Scott is an extinct volcano that is a part of the Boring Lava Field.
Southeast Sunnyside Road is the top road for transportation and business in Happy Valley. The Kaiser Permanente Sunnyside Medical Center is off of the road. The Clackamas Promenade shopping center and the Clackamas Town Center mall are to the immediate west. The Sunnyside Marketplace center is in the central part of the city.
Happy Valley OR was settled in the 1850s. Christian and Matilda Deardorff claimed more than 600 acres of land. The town was initially called Christilla Valley, but it would eventually be renamed Happy Valley. The city was incorporated in 1965 and remained as a small community with a population of about 1,000 until the 1990s. The town has evolved into one of the top places for living in the Portland area.
Happy Valley is to the direct east of the War Veterans Memorial Freeway or I-205. The city is also north of the Sunrise Expressway or Route 224. The Clackamas River surrounds parts of the city's southern end. The city of Clackamas is to the south, and Gresham is to the north.
Happy Valley, Oregon is one of the fastest-growing cities in the state. The population is about 20,000. The population was around 4,500 in 2000. Most of the city's growth has taken place since the 1990s.
Tired of unreliable lawn services?
So are we... See how it works
Recent lawns mowed in Happy Valley, OR
by GreenPal's community of lawn care pros
Save Time, Save Money,
Book a great local lawn service now with GreenPal.