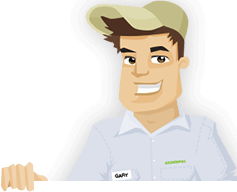 Needing your Lawn Cut?
Get Competitive pricing without the hassle
Book lawn mowing by a pro in Eugene
Order lawn mowing now without calling around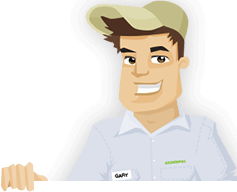 Needing your Lawn Cut?
Get Competitive pricing without the hassle
Book lawn mowing by a pro in Eugene
Order lawn mowing now without calling around
Local lawn mowing services in Eugene Oregon
compete for your lawn

Here are Best Lawn Care Services in Eugene, OR as of Aug, 2019
Here are a few 5 Star Ratings from GreenPal users
Richard Kelley
Lawn Maintenance in Eugene OR
No one has been able to care for my yard as well as the people at Looknewhome have. The team here respects the needs that my yard in Ivy Meadows has. They get the lawn cut every time they come to my home, but that's only the beginning. They also trim my bushes, edge the grass near my landscape, and remove the weeds from my garden bed. The team cleans up after they finish too. The thorough work of Looknewhome has helped make my yard look more outstanding than anything I've seen, and I would recommend them to anyone who is looking for yard maintenance help.
Alan Orem
Lawn Maintenance in Eugene OR
No one in Eugene knows what my yard in Crow Town needs quite like the people at Gnome Grown. My yard has never looked better, thanks to them. Gnome Grown mows my yard every two weeks. They always get the lawn cut based on the weather conditions and how high up the yard should be. They use a different mowing pattern every time to ensure the grass won't become flat. They always come when they say they will. I love how well the team at Gnome Grown cares about what my yard in Crow Town needs while respecting my time.
Juanita Jack
Yard Mowing in Eugene OR
The work that everyone at Valley Pro provides for my yard on Admiral Street always ensures I get the best look around. The team at Valley Pro has been mowing my lawn every two weeks for the past few months. The team has been cautious in mowing and never leaves behind a mess when they finish. The yard looks great and hasn't dealt with any weeds or other unusual growths. My favorite part of their work is that the grass is growing evenly, which is a big deal because I've had some problems with spots under my trees growing far too fast.
Edward Crane
Lawn Mowing in Eugene OR
The team at DeAtley helped me with mowing my lawn in Malabar Hill quite well last month. I hadn't gotten my yard cut in nearly a month because I had been ill for a bit. I knew that I could not take care of my yard on my own. The grass had been growing to where a few weeds were showing up. The people at DeAtley understood what my yard required and cut the grass quite well. They got everything to look like new once again. I know that I can reach the people at DeAtley the next time I need help with mowing grass.
Not in Eugene, OR?
Here are GreenPal's lawn service areas
Lawn Mowing Cost Calculator
Find out the average cost for Lawn Care Services In Eugene OR
Not everyone in Eugene, Oregon is capable of getting their yards cut. Some people don't have enough time in the day to care for their yards. Others don't have the technical knowledge needed to mow their lawns the right way. But the good news is that there are plenty of lawn care providers in Eugene who are available to help you with your yard. You will not have to spend lots of time finding them either.
We at GreenPal will help you with finding the best lawn care providers in the city. We offer a helpful app that lets you know what to expect out of the best lawn mowing groups in the Willamette Valley area.
You're not going to struggle with a crowded list of candidates that you might not fully comprehend. We at GreenPal will list details on all the lawn mowing providers in Eugene. You will come across descriptions of each team plus reviews from former clients.
You can find anyone in the Eugene area regardless of where you are. People in some of the newer neighborhoods in Danebo and Bethel can find information on companies that serve these areas. People a little closer to the river can also find companies in Eugene, Springfield, and other cities in the Willamette Valley area.
You can hire a company through GreenPal regardless of the yard maintenance needs you have. Do you have a few shrubs in Fir Grove that need to be trimmed? Do you have a big garden in Cal Young that needs to be cleaned out on occasion? You'll find many helpful companies that will assist you with your lawn maintenance needs through GreenPal.
The best part of the GreenPal app is that it is free to use. You only need to spend money on the services you hire. Seeing how people around Eugene have plenty of other expenses to bear with, this is a huge positive to note.
You won't find any unusual groups on the GreenPal app either. The app features details on quality teams that are supported by the Eugene Area Chamber of Commerce among other business entities. Each provider listed on GreenPal has been vetted to ensure you won't come across anything unusual.
The best part is that you're not going to waste all day trying to find a lawn maintenance team that can reach your home. Your time is precious to you. The last thing you need is to waste all day trying to find a company that can access your home. We'll ensure you get the help you need every time you ask us for support.
It will not be hard for you to find the best lawn care teams in the Eugene area when you use the GreenPal app. You'll need plenty of help no matter what you require. Download the GreenPal app today to find the best companies that you can trust for your yard work needs.
About Eugene Oregon
Eugene is a city in Oregon, United States.
Eugene, Oregon is a city on the shores of the Willamette River in Lane County. Eugene is west of Springfield and is 45 miles south of Corvallis and 110 miles south of Portland. Eugene is a part of the Willamette Valley.
The University of Oregon campus is in Eugene. More than 20,000 students attend the school every year. The school is home to the Knight Library, a historic building home to more than three million volumes. The school also houses the College of Design, a school devoted to architecture, planning, and public policy.
The Eugene Airport, or Mahlon Sweet Field, provides air travel service to more than a million passengers every year. The airport offers regular flights to cities like Seattle, San Francisco, Denver, and Los Angeles.
The Saturday Market operates every Saturday in Eugene from April to November. The market is home to many local arts and crafts vendors.
The PeaceHealth Medical Group is the largest employer in Eugene. About 6,000 people work for the medical organization. Other major employers in the city include the University of Oregon and the Eugene and Springfield School Districts.
Eugene, Oregon was formed in 1846 on land that was once settled by the Kalapuya tribe. French fur traders settled around the area in the early nineteenth century. Much of the population was lost in the 1830s due to a massive malaria outbreak. A group of settlers led by Eugene Franklin Skinner reached the area in 1846 and settled shortly after. The city was incorporated in 1862. The University of Oregon was formed in 1876.
Eugene has a population of 170,000. The city is the third-largest in the state behind Portland and Salem. The metropolitan area, which includes Springfield has a population of 380,000.
Interstate 5 is on the eastern end of Eugene. The highway covers most major cities on the West Coast and links from Tijuana to Vancouver. I-105 also goes through Eugene and links to I-5 and Springfield.
The League of American Bicyclists lists Eugene as one of the most bike-friendly cities in the country. About 7 percent of people in Eugene commute to work or school by bicycle, a total significantly higher than the national average of 0.5 percent.
The city is also known for its countercultural environment. Much of the hippie and counterculture community in Eugene dates back to the 1960s.
Tired of unreliable lawn services?
So are we... See how it works
Recent lawns mowed in Eugene, OR
by GreenPal's community of lawn care pros
Save Time, Save Money,
Book a great local lawn service now with GreenPal.