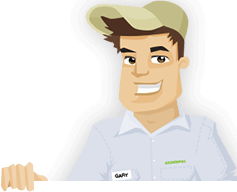 Needing your Lawn Cut?
Get Competitive pricing without the hassle
Book lawn mowing by a pro in Tacoma
Order lawn mowing now without calling around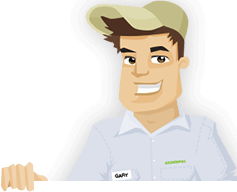 Needing your Lawn Cut?
Get Competitive pricing without the hassle
Book lawn mowing by a pro in Tacoma
Order lawn mowing now without calling around
Local lawn mowing services in Tacoma Washington
compete for your lawn

Here are Best Lawn Care Services in Tacoma, WA as of Aug, 2019
Here are a few 5 Star Ratings from GreenPal users
Larry Feeley
Lawn Mowing in Tacoma WA
LT Lawn Service respects my yard's needs here in Midland. They clean off all the leaves from my yard before they start mowing. They always trim the grass to the best possible height. My favorite part of their work is that they always keep my grass bed healthy even when they're trying to clean off all those leaves. Their power raking efforts never tear up my grass bed. I've attempted to rake my yard myself in the past, and I keep on tearing up random clumps of grass. LT Lawn Service never does this when they help me out. Everything they do ensures my yard stays looking clean without ripping things apart.
Kristen Aikens
Lawn Cut in Tacoma WA
The Wild Bunch did a great job with cleaning out some ant hills from my North Slope lawn. I had so many anthills popping up here and there around the front yard that I had no idea what was going on. But the people at the Wild Bunch were able to clean out the anthills, remove their debris, and apply new treatments over my lawn to keep the pests from coming back. My yard looks clean, and I'm not dealing with those annoying ants crawling around my patio and biting all my guests.
David Kautz
Grass Cutting in Tacoma WA
Lake Tapps Lawns fully respects the unique needs that my lawn on Park Avenue has. I've got an above-ground pool that needs extra help in the trimming process. The team at Lake Tapps Lawns always makes sure the grass around the pool is trimmed well and that the outside part of the pool doesn't develop any scratches. They always ensure the grass is cleaned up, so it won't enter the pool. The team mows to the right height based on the weather and the time of the year. Their work helps keep my yard green and free of weeds.
Leota Boucher
Lawn Cut in Tacoma WA
Juan's Lawn Care has been very thorough in trimming the grass at my home in Fern Hill in recent time. The team has been helping me with getting the grass cut and with cleaning up after they are finished. I have not dealt with lots of grass clippings in my garden, thanks to them. I appreciate how the team always trims my bushes near my front lawn as well. The bushes look beautiful, and they're not growing to where they're obstructing my windows. I've got the best-looking lawn in the Fern Hill area thanks to the people at Juan's Lawn Care.
Not in Tacoma, WA?
Here are GreenPal's lawn service areas
Lawn Mowing Cost Calculator
Find out the average cost for Lawn Care Services In Tacoma WA
It is frustrating to try and find quality lawn care providers in Tacoma, Washington. It would be tough to find people through a traditional online search. You could also use Craigslist to find people, but that might be too risky of an endeavor. You can never tell if the people on Craigslist are legitimate entities or if they are companies that would steal your information.
The good news is that you do not have to struggle with finding lawn care providers in Tacoma, Washington, for long. You can use the GreenPal app to find teams in moments to find a company you can trust. The convenient layout of the GreenPal app and its simplicity makes it one of the top programs for you to use for your search needs.
You will find lawn mowing providers and other lawn care professionals no matter where in Tacoma you are. Are you trying to find someone for landscape maintenance in Hillsdale? Do you have a business in South Tacoma that needs to have its yard trimmed every few weeks? You'll find a trustworthy organization through GreenPal.
The companies you will see on the app can come to your property in moments after you schedule an appointment. Even someone further up north in the Proctor District can hire a yard care company through GreenPal.
You can get free quotes through GreenPal. You'll discover that you won't spend as much on grass cutting services as you might expect.
You can read comprehensive details on all the companies on the app. You'll find people based on how close they are to your property. You're not going to find teams that would spend all day traveling to your home or business. People in Old Town and other hard to reach parts of Tacoma won't have to worry about whether or not companies can reach their properties.
You'll also find reviews of each organization on GreenPal. The reviews for these yard maintenance teams come from people who hired these yard care providers through GreenPal and paid for them through the app. You will never find any reviews that were planted by people who are trying to spam an account.
You aren't going to worry about whether or not these lawn care providers are legitimate companies. You can use the GreenPal app to find people who are certified by the Tacoma-Pierce County Chamber of Commerce among other organizations. You'll see there are no struggles with trying to find someone of value for your yard.
You also have the choice to hire people directly through GreenPal. You can pay for services and even switch between companies through GreenPal. The one-stop approach to GreenPal ensures you will not struggle with finding someone who can help.
Download the GreenPal app to start finding the best lawn care providers in Tacoma. You'll enjoy the GreenPal app for how easy it is for you to use when getting the support your yard in Tacoma needs. You won't spend far too much time trying to find someone who can help you with your yard when you see what GreenPal can do for you.
About Tacoma Washington
Tacoma is a city in Washington, United States.
Tacoma, WA is the third-largest city in the state. Tacoma is a city about 30 miles southwest of Seattle and 30 miles northeast of Olympia. The city is also about 60 miles northwest of the Mount Rainier National Park. Tacoma is on the northwestern end of Pierce County.
The Joint Base Lewis-McChord military installation is in Tacoma. The base is a power projection site operated by the United States Army that has been in use since 1917. More than 60,000 people are stationed at the base.
The MultiCare Health System is the largest public employer in the city. MultiCare employs about 7,000 people every year. The non-profit health care organization operates multiple hospitals in the area, including the Tacoma General Hospital and the Mary Bridge Children's Hospital and Health Center.
Cheney Stadium is in Tacoma and operates as a popular site for sporting events. The Tacoma Rainiers minor league baseball team plays at the park.
The Tacoma Dome is a large sporting venue in the city. The dome hosts concerts and sports events throughout the year. The state's high school football championships are held in the dome.
Tacoma, Washington is on land that was occupied by the Puyallup tribe. The area was settled in the mid-nineteenth century and was incorporated in 1875. The city was selected to be the western end of the Northern Pacific Railroad. The region grew around the turn of the century following the discovery of gold in the Klondike. Tacoma had a significant homeless population during the Great Depression, but the city experienced a revival in the 1990s.
Tacoma has a population of 215,000. The city has been progressively growing since the city was incorporated in 1875.
Tacoma is on the shores of the Commencement Bay. The bay moves directly into the Puget Sound and links to Seattle and Olympia through Interstate 5. The city of Lakewood is to the west, while Federal Way and Puyallup are to the east.
The Tacoma Narrows Bridge is on the northwestern end of the city. The bridge leads to the western end of the Puget Sound and the cities of Bremerton and Port Orchard.
Tacoma is home to the country's first legal marijuana farmers market. The Cannabis Farmers Market has been in operation since 2010.
Tired of unreliable lawn services?
So are we... See how it works
Recent lawns mowed in Tacoma, WA
by GreenPal's community of lawn care pros
Save Time, Save Money,
Book a great local lawn service now with GreenPal.