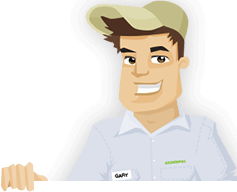 Needing your Lawn Cut?
Get Competitive pricing without the hassle
Book lawn mowing by a pro in Bellevue
Order lawn mowing now without calling around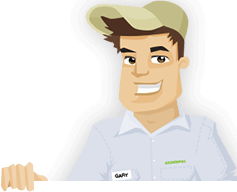 Needing your Lawn Cut?
Get Competitive pricing without the hassle
Book lawn mowing by a pro in Bellevue
Order lawn mowing now without calling around
Local lawn mowing services in Bellevue Washington
compete for your lawn

Here are Best Lawn Care Services in Bellevue, WA as of Oct, 2019
Here are a few 5 Star Ratings from GreenPal users
Christy Unger
Lawn Cut in Bellevue WA
I have struggled to try and get my yard in the Highlands neighborhood to look its best. But the people at Casual Botanical understood what I needed from the start. They were positive in mowing my lawn and in removing weeds. They were meticulous and understood everything I needed. I love the careful work that they put in. They didn't charge me anywhere near as much as what I expected they would have for their lawn maintenance services either. The team also walked me through what had to work for my yard and explained why everything was working the way it was.
Brian Speaks
Lawn Mowing Service in Bellevue WA
My restaurant in the Factoria region has a large yard that greets patrons when they come in. The yard had grown crabgrass in the spring, and I was worried that the grass could hurt my business. The team at Sarillana helped me with removing everything and adding new seed around the yard. I love how the team at Sarillana helped me with figuring out what my yard required. My restaurant is getting more business now, thanks to how the outside looks better than it ever has. I much appreciate the work that Sarillana has done for helping me keep my yard looking as great as it is.
Karen Fasching
Lawn Cut in Bellevue WA
My yard in the Hilltop area is vast, and it takes a while to mow. Green Worxx is more than patient. The team at Green Worxx is always willing to help me with mowing the grass. They have also helped me over the years with many other things like checking on the drainage around my home. The best part of what Green Worxx does is that they always cut the lawn to the best possible height, so my grass will look beautiful without looking like it could tear up at any moment. The great effort that everyone puts in here is something I love.
Kelly Pinedo
Lawn Cutting in Bellevue WA
Everyone at Advanced was very friendly as they were taking care of my yard. My home in Ashwood is near a large public baseball field. I wanted the grass at my yard to match up with the grass at the diamond. Advanced helped me by removing old weeds and by reviewing my irrigation setup. They also cleaned up after they finished mowing. They were very positive in helping me to keep my yard looking outstanding. I love how well the team could help me keep my yard looking its best. They even came to my yard at the precise time that they said they would.
Not in Bellevue, WA?
Here are GreenPal's lawn service areas
Lawn Mowing Cost Calculator
Find out the average cost for Lawn Care Services In Bellevue WA
It is often difficult to figure out what your yard in Bellevue Washington requires. Every lawn is different, so there's no right answer for every place. A yard in Ashwood might require something a little more thorough than what a yard in Wilburton needs, for example. You'll need all the help you can get for your lawn maintenance needs, especially if you have a commercial or rental site. A well-maintained lawn can enhance your property's value and make a business more appealing to possible customers or renters.
Fortunately, the process of finding a lawn care provider in Bellevue WA isn't as hard as you might assume it could be. You can download the GreenPal app to help you find a team that will help you fulfill the unique lawn maintenance demands you have. The listings you will get off of the app are thorough and include many points on great groups you can hire for your benefit.
GreenPal is an application that helps you find yard maintenance providers in Bellevue WA and elsewhere. You can use the app to see many lawn care providers that understand the ins and outs of what your yard needs. You'll find excellent lawn mowing teams on GreenPal that can reach your home or business in Crossroads, West Bellevue, or anywhere else you might be located.
You only need to take a few moments to use the GreenPal app. First, you will enter in your location. Let's say you're in the Robinswood region, for instance. You can list your address and then find details on teams that can reach your property. These include groups that can come to the Bellevue College campus not too far from your home.
You'll find many reviews for these lawn care providers too. The reviews all come from real people who have used the GreenPal app in the past and have hired these teams through the app. You'll also learn more about each provider through the descriptions they have written and prepared for you to review.
You'll never have to worry about whether or not the teams on the GreenPal app are ones that you can trust. The GreenPal app lists teams supported by organizations such as the Bellevue Chamber of Commerce. Each team that we list here is one that you can trust. Specifically, you will not come across any annoying fly by night groups that might take your money, do a poor job, and then run off. You will only work with teams that understand what you need the most.
You have the option to pay for services through GreenPal if you wish. You can also switch between providers as necessary. There's also the option for you to get a general review of what you might spend on services through the app.
The help that you will get off of the GreenPal app will ensure that you have the best possible solution for your lawn care needs. Download the app today, and get started with finding the best yard maintenance team you can trust.
About Bellevue Washington
Bellevue is a city in Washington, United States.
Bellevue Washington is an eastern suburb of Seattle. The city is bordered by Lake Sammamish to the east and Lake Washington to the west. The city connects to Seattle through the Evergreen Point Floating Bridge to the north and the Homer Hadley and Lacey Murrow Bridges on I-90 to the south. Mercer Island is also to the east.
The Bellevue School District operate the city's public schools. There are four high schools and two alternative high schools in Bellevue. The Seattle Japanese School is a weekend supplementary school in the area. The Three Cedars School, a Waldorf school, is also in the area.
The Cougar Mountain Regional Park is on the southern end of Bellevue. The park is part of the Issaquah Alps. The Cougar Mountain Zoo is also in the park area. Various radio station transmitters are on the top part of the park space.
The Bellevue Arts Museum is in the downtown region of the city. The museum does not have any permanent collections, as the museum focuses on creativity. The museum has many classes and workshops throughout the year that help people learn about how art works and how they can produce their own creations.
The Bellevue Strawberry Festival is held on the last weekend of June. The multi-day event is dedicated to the local strawberry farmers.
Bellevue WA was first settled in 1869. The area would develop in the mid-twentieth century following the construction of the Lake Washington Floating Bridge. The city was incorporated in 1953 and experienced further growth with a second bridge across the lake. Bellevue's name comes from the French words for "beautiful view."
Bellevue has a population of 120,000. The city is the third-largest in the Seattle metropolitan area behind Seattle and Tacoma.
The city has an oceanic climate similar to what other places in the Seattle area experience. The region gets about 35 inches of rain every year on average.
There are more than a hundred international companies based out of Bellevue. These companies include Expedia, T-Mobile, Eddie Bauer, and Symetra.
Tired of unreliable lawn services?
So are we... See how it works
Recent lawns mowed in Bellevue, WA
by GreenPal's community of lawn care pros
Save Time, Save Money,
Book a great local lawn service now with GreenPal.