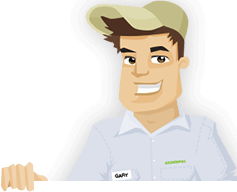 Needing your Lawn Cut?
Get Competitive pricing without the hassle
Book lawn mowing by a pro in Everett
Order lawn mowing now without calling around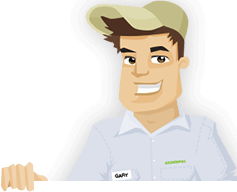 Needing your Lawn Cut?
Get Competitive pricing without the hassle
Book lawn mowing by a pro in Everett
Order lawn mowing now without calling around
Local lawn mowing services in Everett Washington
compete for your lawn

Here are Best Lawn Care Services in Everett, WA as of Sep, 2019
Here are a few 5 Star Ratings from GreenPal users
Howard Hilbert
Yard Mowing in Everett WA
The people at Matt's Mowing were accommodating in giving my yard the help it needed for looking beautiful. Matt and his team reached my home in the Twin Creeks neighborhood when they said they would. The team also helped me with mowing my lawn and with cleaning the leaves from my trees. They were cautious in cleaning everything up and did not tear up my grass bed. The best part is that the team didn't hassle me into taking in other services. They only worked on the things that I said I wanted them to work on. I was not pressured into anything more, which is a plus for me.
Terry Coakley
Grass Cut in Everett WA
The team at Easy Lawn Care does a great job with mowing my lawn in the Martha Lake area every two weeks. They come over every other Tuesday or Wednesday while I'm out working at the Boeing factory. They let me know by text when they arrive and when they leave. My favorite part of their grass cutting service is that they always clean up when they take care of the grass. I love how I can come home to a well-groomed lawn thanks to what the people at Easy Lawn Care can do for my yard.
Crystal Short
Lawn Maintenance in Everett WA
It's not easy for me to find lawn care providers that can come to my home in the Big Gulch Park area, but Northend Landscape was more than happy to go over. The team here was very accommodating in caring for my yard. They trimmed my bushes and cleaned off the leaves from my yard. They also reviewed how well my grass was growing before they started cutting everything. They were thorough with my yard and knew all the things my property needed for care. I love how comprehensive and detailed they were when caring for my yard all the way through.
David Bates
Lawn Mow in Everett WA
I saved a whole lot of money when I hired D&N Landscape to help me care for my yard in the North Creek neighborhood. They did not try to sell me stuff that I did not want. They instead reviewed my yard, told me what was necessary, and let me know what the price was. I was also given the option to skip certain services if I felt like it. The service itself was particularly useful, as they helped with getting the lawn cut while cleaning up the entire yard. They were thorough and also cleaned up after they were finished cutting the lawn.
Not in Everett, WA?
Here are GreenPal's lawn service areas
Lawn Mowing Cost Calculator
Find out the average cost for Lawn Care Services In Everett WA
You don't have to worry about how well your yard in Everett WA will be cared for when you use the GreenPal app to find a lawn mowing provider in the area. You'll only come across the most talented teams in the city.
The listings we have here at GreenPal focus on all the best lawn care providers in Everett. We work with organizations such as the Everett Chamber of Commerce to find the most talented lawn service providers in the city.
We put in the extra effort to find talented teams because we recognize how important it is for you to have a beautiful yard. The problem with going on many online classified sites is that you'll find plenty of people who want to take care of your lawn mowing tasks. But even then, many of those teams are ones that you cannot trust. They're groups that just started up and may not understand the ins and outs of your yard or about lawn mowing.
The teams you'll find on GreenPal are ones that have been around for a few years or so. You'll see organizations that understand everything that comes with the Everett WA area. They know that all homes and businesses in the Everett area from Bayside to Twin Creeks have unique yard maintenance needs. They can put in all the hard work necessary for caring for your yard and supporting the unique demands it may have.
You won't have to spend lots of time trying to find quality teams on GreenPal either. You can find a group by listing your address in the Everett area. You will then get a full listing of all the yard care teams you can hire where you are. You can ask for help if you're far up north in the Delta neighborhood or further south in the Holly area.
Every listing includes a full description of the many services GreenPal has to offer. You can also check on the reviews that past customers have written on the site. These reviews come from real clients in Everett who have hired these teams through GreenPal. All the information you'll get on these lawn care providers will help you make an educated decision over what is right for your lawn.
You can reserve services through the app and also pay for them if desired. You have the option to get a rough estimate for services through GreenPal too. Don't forget that you can switch between providers through the app if necessary.
Everything the GreenPal app has to offer is free to use. You only have to pay for the yard care services that you hire. The best part is that you'll have an easier time figuring out what you can do when hiring a service provider you can trust.
We at GreenPal want to ensure you have the help you need when taking care of your yard. Contact us at GreenPal today to learn more about what we can do for you when helping you with your yard.
About Everett Washington
Everett is a city in Washington, United States.
Everett WA is the largest city in Snohomish County. The city is 25 miles north of Seattle and about 80 miles south of the Canadian border.
Everett is surrounded on the eastern end by the Snohomish River. The Possession Sound, which is a part of the more massive Puget Sound, is to the west. I-5 moves through the eastern end of Everett and links people to Seattle to the south and Bellingham and the Canadian border to the north. The city has a population of about 110,000.
The Everett Public Schools system serves nearly 19,000 students in the city. There are five high schools in the system, including the Everett High School.
The Angel of the Winds Arena costs sporting and performance events throughout the year. The Everett Silvertips, a junior hockey team, plays its games in the arena. The city is also home to the Everett Aquasox, a minor league baseball team that plays at Everett Memorial Stadium from June to September every year.
The Everett Clinic operates as the leading health service provider in Everett. The provider is affiliated with the DaVita Medial Group and serves more than 2,000 patients each day.
Everett WA is on land that was once occupied by the Snohomish tribe. The area became open to American settlement in the 1850s following the signing of the Treaty of Point Elliott. The city was settled in the 1880s and incorporated in 1893. Everett is named for the son of Charles Colby, one of the primary investors of American development in the area. Boeing acquired nearly 800 acres of land in the area in 1966 to build a factory for the production of its commercial planes.
Boeing is by far the largest employer in Everett with nearly 39,000 people working for the company. Everett is home to a Boeing factory that produces such commercial planes as the 747, 767, 777, and 787 Dreamliner. The building is about 13.4 million cubic meters in volume, thus making it the largest building in the world based on volume.
The Naval Station Everett hires about 6,000 people every year, thus making it Everett's second-largest employer. The United States Navy operates the station. The station used to house a few aircraft carriers. A couple of guided missile destroyers and Coast Guard cutters are housed at the station. Among the ships stationed here include the USS Momsen and USS Ralph Johnson.
Tired of unreliable lawn services?
So are we... See how it works
Recent lawns mowed in Everett, WA
by GreenPal's community of lawn care pros
Save Time, Save Money,
Book a great local lawn service now with GreenPal.