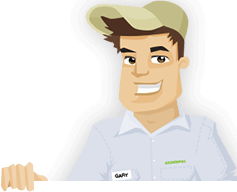 Needing your Lawn Cut?
Get Competitive pricing without the hassle
Book lawn mowing by a pro in Renton
Order lawn mowing now without calling around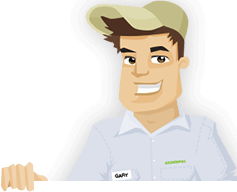 Needing your Lawn Cut?
Get Competitive pricing without the hassle
Book lawn mowing by a pro in Renton
Order lawn mowing now without calling around
Local lawn mowing services in Renton Washington
compete for your lawn

Here are Best Lawn Care Services in Renton, WA as of Aug, 2019
Here are a few 5 Star Ratings from GreenPal users
George Lee
Lawn Service in Renton WA
Seattle Mows respects everything that my yard needs. The team here reached my home in the Upper Kennydale neighborhood and trimmed the grass around my fence. They cut everything to the same height. I also love how the team at Seattle Mows trimmed my bushes. The people here cleaned up my lawn after they were finished. I've had far too many lawn mowing providers come to my home and not bother to clean up before leaving. But the people at Seattle Mows were more than happy to keep my yard tidy. I greatly appreciate the hard work they provide.
Jeffrey Santos
Lawn Care Service in Renton WA
My home in the Maplewood neighborhood was undergoing a massive renovation task, and I needed someone to come over to help me with my yard. The people at Vibrant Green were able to assist me with cleaning up the area that my new landscape would go in. They cleaned out the grass area and also trimmed the trees to prevent their leaves and branches from getting in the way. I also asked them to get the lawn cut after I was finished getting the landscape installed. The team was thorough and made sure every part of my yard looks great.
Lawrence Vest
Lawn Cut in Renton WA
I haven't come across any other lawn maintenance companies in Renton that understand my yard like Hickey's Lawn Care does. My home in Whitman Court needed extra help to look its best for a public event I was hosting. The team reached my house when they said they would, and they got the lawn cut and even trimmed around my fence and landscape. Everything looks fresh and relaxed thanks to what the people at Hickey's have done for me. They did not charge me anywhere near as much as I expected either. Their rates are a lot more reasonable than what I've found elsewhere.
Maria Luck
Yard Cutting in Renton WA
The people at Seattle Mowers understood everything I needed for my yard. The people came to my home in the Pipers Bluff neighborhood and cleaned off the leaves and branches from my yard. They then got the lawn cut and cleared out all the grass clippings before they left. They did well with getting the grass cut to the best height as well. They know a whole lot more about how to mow my lawn than what I know myself. I would hire them again if I ever need more help with my yard in the future.
Not in Renton, WA?
Here are GreenPal's lawn service areas
Lawn Mowing Cost Calculator
Find out the average cost for Lawn Care Services In Renton WA
You've got plenty of things going in your life in Renton, Washington. Maybe you need to get to your job at the Boeing factory every day. Perhaps you're studying at one of the many colleges in the area. Whatever the case, you probably don't have enough time to take care of your lawn maintenance needs on your own. Then again, you might not be aware of what does work for your yard. The good news is that you don't have to feel lots of stress when you download the GreenPal app for your lawn care needs.
You'll find the best lawn care providers in Renton through the GreenPal app. With GreenPal, you'll come across only the best lawn mowing companies in the city. These include companies that are fully endorsed by local organizations such as the Renton Chamber of Commerce.
The teams you'll find on the GreenPal app include all the best companies that you can trust for your work needs. You'll find many appealing companies from all corners of Renton from Glencoe to Woodcliffe.
You can find lawn mowing providers that can care for commercial sites in the Landing area. You can also find people who can take care of your trees in the Maplewood Heights neighborhood. Each listing on GreenPal will highlight details on the things you can get out of your yard. You can read detailed descriptions of each team on the app alongside reviews left by real customers. You'll discover many things surrounding these companies based on what they can do for you and how they will care for your property.
You will never have to worry about finding some questionable entities through GreenPal. As useful as Craigslist could be when finding things, it's not necessarily the best app to hire for your lawn care needs. But GreenPal is different in that you'll only find legitimate companies through the app.
You can also compare prices through the GreenPal app. The grass cutting services you'll find will charge varying amounts of money. These totals are based on where you are, the size of your yard, and how often you need to get the lawn cut. You'll discover that even the largest yard in the Elliott Farm area can be cut without you having to spend anywhere near as much as expected.
You'll have full control over your lawn maintenance experience with GreenPal. You can hire teams through the app and pay for them as well. You can even switch between providers if desired. You deserve to have all that control, as your yard is an investment that needs to be supported well.
Download the GreenPal app to find the best solutions around for your work needs. You'll find the best lawn care providers in Renton thanks to what you'll get out of GreenPal. You won't spend all day trying to find the best lawn care teams in the area when you use the GreenPal app for your work needs.
About Renton Washington
Renton is a city in Washington, United States.
Renton, WA is a city on the southern shore of Lake Washington. The city is in King County and is about 10 miles south of Seattle and 25 miles northeast of Tacoma.
Boeing has a large factory in Renton. About 17,000 people build commercial aircraft at the factory. Planes in the Boeing 737 MAX series are built here. The facility covers a little over a million square feet in area. The Boeing 757 was also built in Renton, although the plane was taken out of production in 2004.
Paccar has a large factory in the Renton area as well. The Bellevue-based company's factory focuses on the construction of heavy-duty trucks under the company's Kenworth line.
Kaiser Permanente, Ikea, and UW Medicine are among the other top employers in the city. The entertainment company Wizards of the Coast has its headquarters in Renton. The company owns the rights to the Dungeons and Dragons role-playing game and is also behind the Magic the Gathering card game series.
The Virginia Mason Athletic Center operates in Renton as the headquarters and training facility for the Seattle Seahawks professional football team. The center is home to the team's annual training camp. It is home to multiple grass fields and an artificial playing surface.
Renton, Washington was a site for salmon fishing among natives before settlement in the 1860s. The city was established in 1845 and incorporated in 1901. Renton is named for shipping magnate and coal trader William Renton. The city's population grew in the mid-twentieth century thanks to the support of the large Boeing plant in the city.
Interstate 405 travels through the central part of Renton. The highway travels to Bellevue to the north and I-5 to the west.
Renton has a population of about 100,000. The city is the eighth-largest in the state of Washington.
The Renton School District operates the public schools in the city. The Issaquah and Kent School Districts also work in small portions of Renton.
Renton is about seven miles east of the SeaTac Airport. The airport serves 50 million passengers every year and is home to the international headquarters for Alaska Airlines.
Tired of unreliable lawn services?
So are we... See how it works
Recent lawns mowed in Renton, WA
by GreenPal's community of lawn care pros
Yard Cutting by

A Cut Above

SERVICE REQUESTED:

Lawn Care in

2 weeks:

Ordering Lawn Mowing Service:

Small flat yard with some weed eating
Save Time, Save Money,
Book a great local lawn service now with GreenPal.