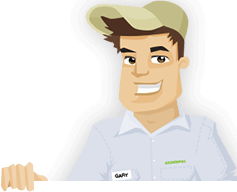 Needing your Lawn Cut?
Get Competitive pricing without the hassle
Book lawn mowing by a pro in Kirkland
Order lawn mowing now without calling around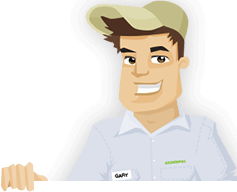 Needing your Lawn Cut?
Get Competitive pricing without the hassle
Book lawn mowing by a pro in Kirkland
Order lawn mowing now without calling around
Local lawn mowing services in Kirkland Washington
compete for your lawn

Here are Best Lawn Care Services in Kirkland, WA as of Sep, 2019
Here are a few 5 Star Ratings from GreenPal users
Brenda Shelton
Lawn Mowing in Kirkland WA
The trees around my yard in Crestwoods are tough for me to try and care for on my own. But the team at Anuther Breed Lawn knows what it takes to care for everything. The people here come to my home every month to clean up after the trees and to mow my lawn. They are thorough in their work in that they always clear my yard up before and after they mow. My trees and bushes also look even without anything favoring one direction. I like how well the team pays attention to how the features around my yard are laid out. I feel that anyone in Kirkland who needs help with their yards can trust what Anuther Breed has to offer.
Jami Gomez
Grass Cut in Kirkland WA
No one in the Kirkland area has been able to care for my yard like the people at Mora's Landscaping. Everyone here has helped me with all the needs that I've had for my yard in the Moss Bay neighborhood. The team does well with cleaning up my lawn and with cutting the grass. The team is thorough and knows what my yard requires every time they arrive. They don't cut the lawn too short either, which is a big plus for me. My yard hasn't dealt with lots of weeds or other growths thanks to their work.
Kenneth Redd
Lawn Mowing Service in Kirkland WA
The team at Nick's Yard Cleanup has been very accommodating in helping me to maintain my yard. The team does well with mowing my yard every two weeks. They always reach my home in the Highlands neighborhood when they say they will arrive. The team is thorough in their work and lets me know what is necessary for my yard care needs. I appreciate the hard work that they put in, not to mention the intense attention to detail that they require. It is great to have a quality team like Nick's Yard Cleanup to help me with my yard.
Joann Shrum
Lawn Mow in Kirkland WA
My business in the Moss Bay area needs to have its bushes and lawn trimmed every month to keep a good appearance. Everyone at Carlos Landscaping knows what my yard needs every time they arrive for help. They can trim my bushes to the best shapes possible while ensuring my windows are open. They are precise in keeping my property looking attractive. They always show up when they say they will arrive too. I can trust the people at Carlos Landscaping with all my yard maintenance needs. I think that anyone in the Kirkland area will feel the same way when they contact the company for help.
Not in Kirkland, WA?
Here are GreenPal's lawn service areas
Lawn Mowing Cost Calculator
Find out the average cost for Lawn Care Services In Kirkland WA
The challenge of trying to maintain a lawn in Kirkland, Washington, is a daunting task. There are far too many intricacies for people in Kirkland to note. You have to look at how high or low the grass should be, how well the yard can take in water, and how your bushes and other landscape features are growing.
The good news is that you don't have to struggle with trying to perform all those lawn maintenance tasks yourself. You can hire one of the many great lawn care providers in Kirkland who are available to help you with all the unique yard maintenance services that you may require.
We at GreenPal want to help you with finding the right companies that you can trust. Our helpful app will provide you with details on all the best lawn mowing providers in Kirkland. The thorough points that we provide on lawn service providers will let you know everything you need to understand about who is available and what you can get out of these companies.
We have simplified the process of finding lawn mowing organizations in Kirkland. You can list your address on the GreenPal app to find details on teams that are available to help you. You can enter in your commercial property in Everest or your residential home in Synders Corner among other sites in Kirkland. After that, you will get details on the nearest lawn care provider where you are.
The listings you will come across on the GreenPal app will let you know what you can expect. You will learn about what each team has to provide for you through their descriptions. You can also read reviews for each company left by prior customers. The helpful information will give you a better idea of what each lawn care provider has to offer.
You don't have to worry about whether or not these lawn care companies are for real. Every provider you will read about on GreenPal has been certified for operation by local entities like the Kirkland Chamber of Commerce. We only work with providers that have proven to be useful in many ways.
You can sign up for lawn mowing services through the app. You have the option to switch between providers if necessary. There's also the choice for you to pay for services directly through the app. We have designed the program to give you full access to everything you could ever ask.
The app is suitable for homeowners around all corners of GreenPal. You can ask for help whether you are in Finn Hill or Totem Lake among other places. Even the more recently annexed parts of Kirkland will benefit from what we provide.
You will never have to worry about trying to care for your yard yourself when you have the trusted support of a lawn maintenance provider through GreenPal. Download our app to get started in finding the right company that will fit your needs.
About Kirkland Washington
Kirkland is a city in Washington, United States.
Kirkland, Washington, is a city on the northeastern shores of Lake Washington. The city is directly north of Bellevue and northwest of Redmond.
The Lake Washington School District serves students in Kirkland. Lake Washington Technical College is also in the city. Bastyr University, a school devoted to the study of alternative medicine, is outside the northwestern end of Kirkland in Kenmore.
Kirkland is also home to a sizeable little league baseball community. The Kirkland American and Kirkland National Little League teams are both based in the city. The Kirkland National club won the 1982 Little League World Series.
The Village at Totem Lake is the largest commercial center in the Kirkland area. The EvergreenHealth Medical Center is to the north and is the largest hospital in the city.
Many of the public park spaces around Kirkland are on the shores of Lake Washington. Juanita Beach Park is near the central part of the city, while the Saint Edward State Park and Big Finn Hill Park are on the northwestern area.
Kirkland, Washington, was first settled in the mid-nineteenth century. The city was formally founded in 1888 after British businessman Peter Kirk expanded his steel production business into the area. Kirkland would be incorporated in 1905. The city grew in the form of annexation. Among the annexations that took place include taking in Houghton in 1968 and expanding north in 1988 and 2011.
Kirkland has a population of about 90,000. The city's population almost doubled in the past decade thanks to the annexation of the Finn Hill, Kingsgate, and Juanita districts in the city's northern area.
Interstate 405 goes through the central part of Kirkland. The highway goes south to Bellevue and Renton. The road also travels north to Bothell and eventually to Lynnwood, connecting to Interstate 5. There are also a few marinas on the western end of the city that link to Seattle on the other side of Lake Washington.
Tired of unreliable lawn services?
So are we... See how it works
Recent lawns mowed in Kirkland, WA
by GreenPal's community of lawn care pros
Save Time, Save Money,
Book a great local lawn service now with GreenPal.