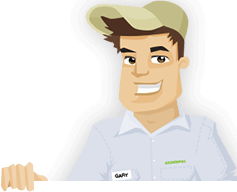 Needing your Lawn Cut?
Get Competitive pricing without the hassle
Book lawn mowing by a pro in Edmonds
Order lawn mowing now without calling around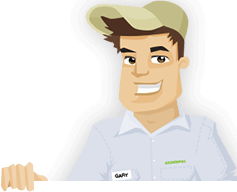 Needing your Lawn Cut?
Get Competitive pricing without the hassle
Book lawn mowing by a pro in Edmonds
Order lawn mowing now without calling around
Local lawn mowing services in Edmonds Washington
compete for your lawn

Here are Best Lawn Care Services in Edmonds, WA as of Oct, 2019
Here are a few 5 Star Ratings from GreenPal users
Lizbeth Martinez
Lawn Maintenance in Edmonds WA
The people at Tidy Lawn know everything about what my yard needs. They came to my home in the Westgate area and did a thorough job. They cut the grass and cleaned up everything with ease. The team even helped with producing a mowing pattern that was easy to follow and also beautiful. I love that the people at Tidy Lawn are always ready for the task at hand. More importantly, they respect my time and understand the unique needs that I have for caring for my yard. I strongly recommend Tidy Lawn to anyone in the Edmonds area who needs a trustworthy yard care team.
Diana Everette
Yard Cutting in Edmonds WA
The people at Scarpone's helped me with cleaning up my yard near Perrinville Creek last month. I needed help with cleaning up my yard before a big party that I was planning to hold. The team at Scarpone's came over to clean up the leaves, remove the weeds, and trim the bushes around my yard. The yard looked clean and straight all around. They made sure the debris was cleaned off of my yard before they were finished. They were careful and knew what my yard needed. My lawn looked terrific and was very inviting to everyone who came over to my party.
Justin Williams
Lawn Service in Edmonds WA
Everyone at Sarah's Landscaping was willing to support my lawn and do what it took to make it look beautiful. My yard in Perrinville needed extra help with keeping the grass looking even. Fortunately, the people at Sarah's checked on my yard based on how high the grass needed to be cut and what mowing pattern was right. They were very thorough and knew what I required out of my yard all the way through. I love the outstanding work that the people at Sarah's put in for my yard and how everything came out looking beautiful in the end.
David Rowland
Yard Mowing in Edmonds WA
Everyone at Hickeys Lawn Care knew what my yard needed as they started working on it. They reached my home in the Morningside area and checked on how the grass was growing. I particularly asked about what can be done to keep my yard from flooding. I've experienced some problems with my yard flooding after it rains. But the team at Hickeys helped with setting up a new drain around my yard. They also aerated the surface to ensure my yard wouldn't be flooded again. The team was very thorough, and my yard hasn't dealt with any flooding problems since they helped me out.
Not in Edmonds, WA?
Here are GreenPal's lawn service areas
Lawn Mowing Cost Calculator
Find out the average cost for Lawn Care Services In Edmonds WA
Not everyone in the Edmonds WA area knows what it takes for their lawn maintenance needs to be adequately fulfilled. Fortunately, many lawn care providers in Edmonds are available to help. You can use the GreenPal app to find all these teams that can serve you whether you're in the Firdale Village area to the south or Meadowdale a little further north. The GreenPal app will save you time and effort, and possibly even money. You'll be well-educated when finding someone who can reach your Edmonds home for services.
The GreenPal app will provide you with details on teams in Edmonds and elsewhere in Snohomish County who can help you with all your lawn mowing needs. You'll learn about many of these teams through thorough descriptions that each team has provided. There are also reviews of each provider written by actual GreenPal users who have hired these teams through the app. The comprehensive information will help you make the smart decision surrounding who you might want to hire for your lawn care requirements.
You'll find information on who is in your area by entering your address. For instance, you might have a home near the highway in the Perrinville area. You can list in your address and then find details on who can travel down the highway to your home.
The information you'll get through the GreenPal app will help you identify all the best groups in the Edmonds area. The best part is that you'll find only the best and most trustworthy teams in Edmonds, as you'll find companies that are listed through various business organizations. These include such entities as the Greater Edmonds Chamber of Commerce among other Snohomish County-based teams. You'll find that the groups you can hire are ones that know everything you may require out of your yard.
You can also manage the process of hiring a team directly through the GreenPal app. You can get a rough estimate of what services may cost by using the app. The program lets you figure out how much it would cost for services based on the size of your yard and how often you need mowing help. The cost can vary whether you're in Pine Park or The Bowl, so this estimation feature will help you quite well.
You can reserve services through the GreenPal app. You also have the option to switch between partners if you need to. Don't forget to leave a review for any team that you hire for help. The reviews are critical for all people in Edmonds who need to know who's appropriate for their lawn maintenance tasks.
You will never have to worry about what you'll do when finding a talented yard maintenance team in Edmonds, WA. Download the GreenPal app today to find groups that you can trust with your Edmonds yard. You will love the thorough and complete information you will get out of GreenPal. The simplicity of hiring a team with the app helps too.
About Edmonds Washington
Edmonds is a city in Washington, United States.
Edmonds Washington is in the southwestern end of Snohomish County. The city is about 15 miles north of Seattle, 18 miles south of Everett, and 100 miles south of the Canadian border. Edmonds is west of I-5, the main highway that connects the Pacific Northwest. The city is on the eastern shore of the Puget Sound. The Olympic Mountains can be seen in the city. Edmonds has a population of about 40,000, a total that has been rising in the last few decades.
The Edmonds School District operates public schools, including the Edmonds Woodway High School. The school is home to an IB Diploma Programme system that helps talented students qualify for entrance to top-rated universities throughout the world.
Lake Ballinger is at the southeastern end of the city. The lake is surrounding by a few public park spaces. Edmount Island can be found in the middle part of the lake.
The Marina Beach Park is on the city's western end. The park is home to a pier space that supports large and small boats. The area features a ferry that provides regular services to Kingston on the other end of the Puget Sound.
Edmonds WA was established in 1876 through a land claim on a property that was once held by the Suquamish tribe. The city would be incorporated in 1890. The area was home to many shingle mills, but it has since become a bedroom community. Edmonds is named for a misspelling of either Point Edmund or Senator George Franklin Edmunds.
Edmonds is home to many art galleries and more than 35 outdoor art pieces. The Edmonds Art Commission supports the art community in the area.
The city is home to an early-twentieth-century library that was established through a grant from Andrew Carnegie. The Carnegie Library building currently houses the Edmonds Historical Museum.
Tired of unreliable lawn services?
So are we... See how it works
Recent lawns mowed in Edmonds, WA
by GreenPal's community of lawn care pros
Save Time, Save Money,
Book a great local lawn service now with GreenPal.