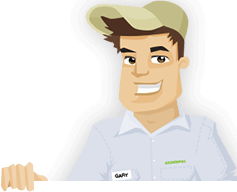 Needing your Lawn Cut?
Get Competitive pricing without the hassle
Book lawn mowing by a pro in Redmond
Order lawn mowing now without calling around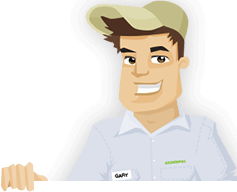 Needing your Lawn Cut?
Get Competitive pricing without the hassle
Book lawn mowing by a pro in Redmond
Order lawn mowing now without calling around
Local lawn mowing services in Redmond Washington
compete for your lawn

Here are Best Lawn Care Services in Redmond, WA as of Aug, 2019
Here are a few 5 Star Ratings from GreenPal users
Barbara Brown
Lawn Mowing in Redmond WA
My business plot in Campton used to have a lawn that people could park on, but we have since gotten a new garage. I needed someone to come over to fix the yard that everyone kept driving their cars on to. I contacted Seattle Mowers for help, and they were more than happy to assist me. They aerated and seeded the surface and helped with watering everything as well. The grass is growing once again, and now my business site looks even better than it used to. I would recommend Seattle Mowers to anyone who needs help with their yard care demands.
Sammy Schroeder
Yard Mowing in Redmond WA
The work that everyone at Bear Creek offers for my home in Kensington is impressive. The people here are positive in helping me with my lawn maintenance needs. They do well with mowing my grass, trimming the edges around my foundation, and aerating my yard in the spring and fall seasons. They also know when to add new grass seed to my yard. I also appreciate how the team always cleans up after they are done, which is something that many other yard maintenance providers I've hired long ago never did. The thorough work they offer is perfect for my yard.
Jennifer Thomas
Yard Cutting in Redmond WA
The people at DD & Son's helped me quite well with improving upon the look of my yard in Trilogy Sunrise. They reviewed the quality of my yard and checked the soil. They assisted me in loosening the soil and in adding new seed in a few spaces that I needed some help with. The best part is that they did everything I asked for without going overboard. They understood the unique needs that I have and gave me the help I deserved. The team did not annoy me into spending extra on other stuff either. I love the hard work that they provided for me.
Rochelle Kempf
Lawn Mowing in Redmond WA
The best part of what the people at Emerald City Lawns did for my yard in the Education Hill area was to ensure my yard was free of anything that could hurt the surface. They did well with cleaning out the ant hills that kept on popping up around my yard. They also added new seed around the exterior and aerated my yard. The team was very positive in helping me to clean out all that stuff before it could spread. My yard is growing as it should once again, and I'm not coming across any bothersome dead spots either.
Not in Redmond, WA?
Here are GreenPal's lawn service areas
Lawn Mowing Cost Calculator
Find out the average cost for Lawn Care Services In Redmond WA
It is often tough for people in Redmond WA to find lawn care providers that they can trust. This can indeed be said about tree-laden properties in Adelaide, commercial sites in Campton, and many other places around Redmond. Fortunately, anyone in Redmond who needs help with their yards can use the GreenPal app to find the best yard maintenance teams in Redmond WA.
With GreenPal, you can find lawn care providers in Redmond that can help you make your home or business look more beautiful. The GreenPal app will assist you in finding useful teams whether you're in the Viewpoint area near Lake Sammamish or you have a rental property a little further to the south or east.
You only need a few moments when using the GreenPal app. You can start using the GreenPal app by listing your address in Redmond. You can state where your business in the Sammamish Valley area is in, for example. You can then find details on what lawn care providers are in the area. You'll get a great layout of options to check out in southwestern King County.
The people you can hire through the GreenPal app will help you with all your yard maintenance demands. You can even review the descriptions listed on the app to see what each lawn care provider has to offer. Each report comes directly from a service provider. You'll learn about the services each team provides and its philosophies, among other things.
You will also learn more about these teams through reviews left by real people who have hired these teams in the past. These review details will help you with finding even more points on these lawn mowing providers.
Best of all, you will never have to worry about coming across questionable providers through the GreenPal app. You can use the app to find details on teams that are certified by the OneRedmond organization, the city's chamber of commerce.
You can hire providers and switch between them through the app. You have the option to pay for services through the app as well. The interface that the app uses will ensure you have the help you need when finding someone that you can trust for your needs.
The best part of what the GreenPal app offers is that you'll have an easier time with getting the help you need. You'll see that your yard will be easier to handle than you might expect.
Don't forget that the GreenPal app is entirely free for you to use. You only need to spend money when you do hire a team to help you with your Redmond yard.
You deserve plenty of support for your yard whether you're in Novelty Hill or Union Hill. Download the GreenPal app today, and start looking for the best service providers that you can trust in the Redmond area. You will appreciate how easy it is for you to find a team that you can reach for the needs you have.
About Redmond Washington
Redmond is a city in Washington, United States.
Redmond, Washington is on the northern part of King County. The city is 15 miles east of Seattle and is to the northeast of Bellevue. Lake Sammamish appears on the southern end of Redmond. The city has a population of about 65,000.
Redmond is connected to Seattle and Bellevue through Avondale Road or State Route 520. The Redmond Way moves from the central part of the city to I-405, which connects to Lynwood on the northern end and Renton to the south.
The Lake Washington School District runs the public schools in the city. The Redmond High School and Nikola Tesla STEM High School are the two largest schools in the system. The Conservatory High School, a private performing arts school, is also in Redmond.
Marymoor Park is to the south and is home to an amphitheater. The park also features many baseball and soccer fields, a community garden, a playground, a velodrome, a climbing wall, and a cricket pitch.
There are many commercial centers on Redmond Way. Among these places include the Redmond Town Center.
Redmond WA was formed in 1870 through a Homestead Act claim for land by Luke McRedmond. The area was a foresting site and eventually housed many farms and shipbuilding sites. The city grew in the late twentieth century thanks to a focus on the tech sector.
The Microsoft Corporation's global headquarters are in Redmond. Microsoft has called Redmond home since 1986. The company hires about 40,000 employees and another 45,000 contractors, thus making the company the largest employer in Redmond. The campus is on the southern part of the city in the Overlake neighborhood and is on both sides of Route 520. The campus includes many offices dedicated to the production of software and hardware products.
Among the other companies that have offices in Redmond include Nintendo of America, AT&T Mobility, Physio-Control, and Honeywell. The city does not charge business taxes based on income, but a license fee of about $100 per employee is required.
Tired of unreliable lawn services?
So are we... See how it works
Recent lawns mowed in Redmond, WA
by GreenPal's community of lawn care pros
Save Time, Save Money,
Book a great local lawn service now with GreenPal.