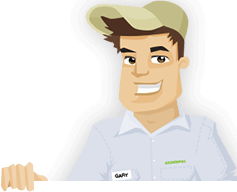 Needing your Lawn Cut?
Get Competitive pricing without the hassle
Book lawn mowing by a pro in Shoreline
Order lawn mowing now without calling around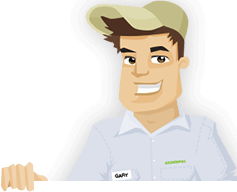 Needing your Lawn Cut?
Get Competitive pricing without the hassle
Book lawn mowing by a pro in Shoreline
Order lawn mowing now without calling around
Local lawn mowing services in Shoreline Washington
compete for your lawn

Here are Best Lawn Care Services in Shoreline, WA as of Sep, 2019
Here are a few 5 Star Ratings from GreenPal users
Debra Melton
Grass Cut in Shoreline WA
I haven't come across anyone who can care for my yard in The Highlands as the people at Vibrant Green can. Everyone at Vibrant Green understands what I need for my yard when they come over. They have helped me with eliminating the weeds around my yard. They've also done well with trimming my bushes. The team also helps me aerate my yard a few times every year, which I need when keeping my yard from flooding. The great work that everyone at Vibrant Green puts in ensures that I'll have the help I need every time.
Daphne Matson
Lawn Mowing in Shoreline WA
I had a bit of a problem with my yard in Shoreline recently. I had lots of weeds growing all over my property in the Westminster Triangle. I had so many dandelions that I didn't know what to do. I knew that lots of those weed control products would not work, not to mention they're dangerous. But the people at Dan's Landscaping gave me the help I needed. They dried out the weeds and ensured my grass would stay healthy. They didn't use any dangerous chemicals either. Everything they did was safe and with more than enough care for my yard and everyone at my home.
Nelson Carter
Lawn Mowing Service in Shoreline WA
No one has helped me with my yard in the Ballinger neighborhood quite as well as the people at Carlos Landscaping. Everyone here at Carlos Landscaping understands the needs that I have for my yard. The team provides a monthly raking, mowing, and seeding service that fits all my needs. I have the option to ask them to do other things too. I recently talked with them about clearing out some annoying weeds in my landscape. They've been more than capable of helping me clear out those growths. The hard work that Carlos Landscaping provides is beyond compare.
Sara Barbosa
Lawn Care in Shoreline WA
Matt's Mowing serves my yard in Highland Terrace every two weeks during the spring and summer and once a month in the fall. They know how high my grass needs to be every time. I've noticed that they always use a different mowing pattern when they go over my yard. As it turns out, they do this to ensure my grass stays straight and that it won't become flat over time. It's no wonder why my grass grows healthy every time. I haven't found new weeds around my yard either. I love the hard work that everyone at Matt's Mowing puts in every time.
Not in Shoreline, WA?
Here are GreenPal's lawn service areas
Lawn Mowing Cost Calculator
Find out the average cost for Lawn Care Services In Shoreline WA
What are you doing for your yard and landscape in Shoreline, Washington? You might not be fully aware of the many ins and outs that come with caring for a lawn in Shoreline. You might have a home in the Ronald neighborhood that has plenty of weeds growing all over, but you have no idea how to care for them. You could also have an elaborate landscape surrounding your lawn in Innis Arden, but it's difficult for you to keep the shrubs looking even.
The good news is that you don't have to try and maintain your yard on your own. You can reach us at GreenPal for help with finding the best lawn care providers in Shoreline. You can trust the thorough work that we can put in for you when finding a great lawn mowing organization that can assist you with the unique things your yard requires.
Have you considered what it might cost for you to hire a lawn mowing provider in Shoreline, Washington? You shouldn't assume that you're going to spend more than what you can afford. You should instead check on what the GreenPal app lists. You'll discover that you can hire a lawn care provider for less money than you might expect.
The app gives you information on the people who are the closest to where you live. Do you have a property in Highland Terrace? You can list your address, and you'll then get details on all the top lawn care provides near you in the Highland Terrace area.
You can also use GreenPal if you're looking for someone to care for commercial property near the interstate or in the Hillwood area among other sites. GreenPal lists lawn mowing providers that cover all the unique lawn care needs you might have regardless of where you are.
You'll find only the best lawn mowing providers in Shoreline through GreenPal. You'll have an easier time with finding people through GreenPal than what you might see through those lists that Craig and Angie and their friends regularly post online. Our teams are certified by major local business organizations like the Shoreline Chamber of Commerce. We hire only the top companies that have been certified for work in the area. You can trust the team you're going to hire no matter how large or small your yard may be.
The GreenPal app is also free for you to use. You will only spend money on the actual services that you hire. Speaking of which, you can use the GreenPal app to pay for who you hire if you are interested. The design of the GreenPal app ensures that you'll have control over your entire lawn care effort. You're never going to worry about what you're coming across when using the app to your benefit.
Download the GreenPal app to find details on great lawn care providers in Shoreline, Washington today. You'll learn about all the best lawn maintenance teams that you can hire through GreenPal for your home.
About Shoreline Washington
Shoreline is a city in Washington, United States.
Shoreline WA is a city on the northwestern end of King County. Shoreline directly borders Seattle's northern city limits and is about nine miles from the center of the city.
There are 25 parks around Shoreline. The parks take up about 330 acres of land. Shoreview Park is the largest of these parks. The park is in the southwestern part of the city and features a dog park and a small lake. The Boeing Creek also goes through the area.
The Shoreline School District operates the public schools in the city. The Shorewood and Shorecrest High Schools are the two largest schools in the area. Shoreline Community College is also in the city's limits.
Richmond Beach is on the northwestern part of Shoreline. The beach is home to a park area and a few areas for swimming across from the railroad tracks.
Aurora Avenue houses many of the shopping centers in the Shoreline area. The Aurora Square and Aurora Village centers are among the largest.
Shoreline, Washington is on land formerly occupied by the Duwamish tribe. The Richmond Beach neighborhood was settled in 1890 to support the Great Northern Railway in the area. Shoreline was an unincorporated part of northern King County in the mid-twentieth century. The properties in the area used Seattle addresses during the time. The city would be incorporated and separated from Seattle in 1995.
Shoreline has a population of 55,000. The population has been consistent since the city was formed.
The Puget Sound appears on the western part of Shoreline. Lake Washington is near the eastern end. The cities of Lynnwood and Edmonds are to the north.
Interstate 5 moves through the middle part of Shoreline. The highway goes to Seattle to the south and Everett, Bellingham, and the Canadian border to the north.
The William E. Boeing House is in the Highlands area of Shoreline. The house was built in 1914. The founder of Boeing owned the Mediterranean Revival house.
Tired of unreliable lawn services?
So are we... See how it works
Recent lawns mowed in Shoreline, WA
by GreenPal's community of lawn care pros
Save Time, Save Money,
Book a great local lawn service now with GreenPal.