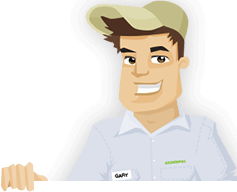 Needing your Lawn Cut?
Get Competitive pricing without the hassle
Book lawn mowing by a pro in Mercer Island
Order lawn mowing now without calling around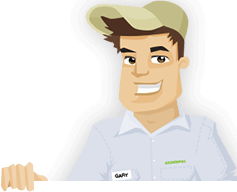 Needing your Lawn Cut?
Get Competitive pricing without the hassle
Book lawn mowing by a pro in Mercer Island
Order lawn mowing now without calling around
Local lawn mowing services in Mercer Island Washington
compete for your lawn

Here are Best Lawn Care Services in Mercer Island, WA as of Aug, 2019
Here are a few 5 Star Ratings from GreenPal users
Pedro Valentino
Grass Cutting in Mercer Island WA
Everyone at Seattle Mowers respects my time and knows when I need help the most. The people here reach my home near Island Crest Park once a month to help with everything from grass cutting to removing weeds and trimming my bushes. They understand that I'm often busy and can't be there when they show up. They always take care of the work and clean up before I reach home. They always show at the times that they say they are going to come over too. I'm glad that there's a lawn maintenance company that won't make me wait all day for them to come over.
Andrew Ross
Lawn Mow in Mercer Island WA
My garden bed near Homestead Field is very difficult for me to maintain on my own. I keep finding lots of branches, leaves, and other things in the bed. I can't get them removed on my own without damaging the flowers and plants. But the people at Casual Botanical are very thorough in cleaning up my garden bed. They always remove the weeds, grass, and other stuff that gets in my garden. The best thing is that my plants and flowers are still intact after they are finished. They are very careful and precise with everything they do for my yard.
Jamie Kay
Lawn Cutting in Mercer Island WA
All the people at Nick's Yard Cleanup respect my yard and how it needs to be treated. The people here have been serving my yard for a year now. They come over every two weeks to mow my lawn in the Pioneer Park area. But one of the best things about what they do for my yard is that they can adjust their mowing schedule as necessary. They know that my grass grows differently at many times in the year. Sometimes they delay the mowing during the summer when it gets too hot. Whatever the case is, they always get the lawn cut at the right time.
Kai Faulkner
Yard Mowing in Mercer Island WA
Mantas did a fantastic job on my lawn in the Hollerbach area the other day. The best part about his work is that he showed up at the time he said he would. I've had far too many problems in the past with people showing late to my home for services. But Mantas kept his word and made sure that he was here on time. He had all the lawn mowing equipment he needed with him as well. He didn't have to go back to his property in Bellevue to get something and then come back.
Not in Mercer Island, WA?
Here are GreenPal's lawn service areas
Lawn Mowing Cost Calculator
Find out the average cost for Lawn Care Services In Mercer Island WA
Mercer Island, Washington, might have been inhabited for nearly a hundred years, but that does not necessarily mean it's easy for people to find service providers there. If there's any consolation, at least Mercer Island is an easier part of the state of Washington to reach than Point Roberts.
But it can still be a challenge to try and hire professional services in Mercer Island. The point is true for lawn care providers.
But there are many quality lawn mowing and landscape maintenance companies in the Seattle area that are waiting to come to your property to help you with your yard. Even properties on South Point and other far-south parts of Mercer Island can benefit from the services these companies have to offer.
The best part is that the process of finding talented lawn care providers who can serve the Mercer Island area isn't as hard to complete as you might assume. The GreenPal app is available to help you with finding the right companies that will serve your home.
You can hire the GreenPal app for your use whether you're at Clarke Beach or somewhere up north like Homestead. The app is free to use, and you only have to pay for the lawn maintenance services you hire through the app. You can get an estimate beforehand to figure out what you are expected to spend on services. You may find that hiring lawn mowing services doesn't have to be the overly expensive endeavor that you might assume it would have to be.
You can list your address on the app to find details on the companies on the island or in surrounding areas that are available to help. You will only reach the closest companies, thus ensuring you don't spend lots of time waiting on someone to show up at your property.
Each of the companies you will find on GreenPal are ones that you can trust. Specifically, these are teams that have the full support of local organizations like the Mercer Island Chamber of Commerce. You can finally get access to a quality team that understands what you require without going overboard. These are experienced companies that have earned the trust of people throughout King County. You're not going to run across any unusual or run of the mill companies that just started up a few days ago.
You can hire teams through the GreenPal app and also compare prices. You can read descriptions of each company and reviews left by real customers. Everything you find on the app will let you know what you can expect out of different yard maintenance companies. Best of all, the details here are thorough and comprehensive for your convenience.
Download the GreenPal app today, and get started with finding the top lawn care providers in Mercer Island. The app will help you find the best companies everywhere from Avalon Drive to Pioneer Park. Your property deserves the help it can get when it comes to maintenance and care. GreenPal will help you get there.
About Mercer Island Washington
Mercer Island is a city in Washington, United States.
Mercer Island, Washington, is a city located on the island of the same name in the southern part of Lake Washington. Mercer Island connects to Seattle to the west and Bellevue to the east through Interstate 90.
There are multiple public park spaces around Mercer Island. These include the Pioneer Park to the southern end and the Luther Burbank Park to the north, while Aubrey Davis Park is on the northwestern end of the island. Interstate 90 goes under the park through a tunnel.
Most of the commercial activity in Mercer Island appears along the highway. There are also a few commercial sites to the south in the Pioneer Park area.
The Mercer Island School District operates the public schools on the island. There are seven schools in the district, including the Mercer Island High School and the Crest Learning Center. The Northwest Yeshiva High School serves much of the island's Jewish community. The French American School of Puget Sound is also in the city.
Mercer Island, WA, was settled in the 1870s by members of the Mercer family. The family would often access the island by boat for hunting, fishing, and picking berries. Some hotels and resorts were established on the island in the early twentieth century and could be accessed by steamboat. A bridge was built to link the island to Bellevue in 1923. Another bridge was established in 1930 to link to Seattle. Mercer Island would be incorporated in King County in 1960.
Mercer Island has a population of about 25,000. The city has one of the largest Jewish communities in the state of Washington. About a quarter of all households on the island are Jewish. There are two synagogues that server the area alongside a Jewish Community Center.
Mercer Way covers the outside parts of Mercer Island. The road moves along the shoreline to provide faster access to many places around the city.
Tired of unreliable lawn services?
So are we... See how it works
Recent lawns mowed in Mercer Island, WA
by GreenPal's community of lawn care pros
Save Time, Save Money,
Book a great local lawn service now with GreenPal.