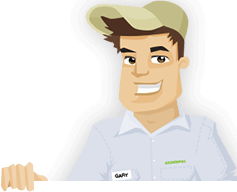 Needing your Lawn Cut?
Get Competitive pricing without the hassle
Book lawn mowing by a pro in Englewood
Order lawn mowing now without calling around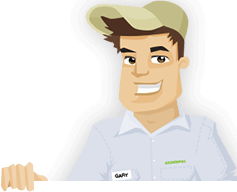 Needing your Lawn Cut?
Get Competitive pricing without the hassle
Book lawn mowing by a pro in Englewood
Order lawn mowing now without calling around
Local lawn mowing services in Englewood Colorado
compete for your lawn

Here are Best Lawn Care Services in Englewood, CO as of Sep, 2019
Here are a few 5 Star Ratings from GreenPal users
Jason Daw
Yard Mowing in Englewood CO
The crew from Prolific Landscaping was prompt and professional with my yard. We were really bad about our lawn care with our new home in Cherry Hills Village, and after a while enough was enough. They put down big promises and filled every one. I was very skeptical with GreenPal. I was scammed out of a cheap lawn mowing in Englewood a while back, wasn't sure if it was legit. You have to thank my neighbors for convincing, you have a new customer from them!
Andy McCormick
Lawn Care in Englewood CO
Daniel has been doing my yard maintenance in Englewood for several years, they have always been a fair and honest lawn care service to me. Being a senior it means a lot to be treated fairly, I recommend the company to anyone who asks. We met while I was walking around the park in Littleton, but after we agreed on setting up scheduled lawn mowing in Englewood he showed me how to use GreenPal. I'm telling you, they are a class act!
Kristina Hutchinson
Lawn Cutting in Englewood CO
A lot of these companies are generous dudes, very well respected in the community. Personally, I have hired a few different yard maintenance services in Englewood because I am rental property owner, some more than once for a few properties in Vallagio. They are more than accommodating for anyone with a strict budget, that is huge for someone like me. When the project was done, we were just under our budget and the yard looked amazing, they really are true professionals when it comes to their trade. Thank you guys!
Bryan Paulson
Grass Cutting in Englewood CO
I manage several different properties and have learned my lesson regarding hiring cheap lawn mowing services in Englewood. I thought it was completely normal for companies to take a few days with getting back to me (figures right? They're out mowing the grass, not in their office) but I was wrong. Braden surpassed all of my expectations. A lot of landscapers in Bow Mar have a lot to live up to compared to him.
Not in Englewood, CO?
Here are GreenPal's lawn service areas
Lawn Mowing Cost Calculator
Find out the average cost for Lawn Care Services In Englewood CO
Welcome to the easiest way to contract local lawn mowing across the nation! With powerful technology that allows people to find rides and homes like on AirBnB, GreenPal has found a way to make contracting maintenance men in your area faster than ever. We knew something like GreenPal would have made its way up the ranks in the App Store for a few reasons, but the biggest one being we have become the most reliable way to contract cheap landscaping in Englewood, Colorado.
We connect you with local results from people who might as well be your neighbors. These same companies are looking for clients to contract local lawn mowing in Englewood, just as much as you are looking for maintenance companies. Well, GreenPal has become the platform for both sides of the market to come together and negotiate safely.
We have become a trusted source for contracting yard maintenance because we have dedicated our resources to properly vetting sifting through every cheap lawn mower in Englewood and throughout the nation. While sites like Craigslist are good and well for finding contractors for free, little is done to protect your safety. After all, anyone who has a will to do so can post on Craigslist and call themselves the best landscaper in Englewood. It's not a crazy idea, in fact it happens more often than you think. All those issues are virtually wiped away when you sign up for GreenPal. We make sure that by the time you sign up for GreenPal and begin looking to contract someone, you will receive nothing but tried and true local lawn mowing services in Englewood.
GreenPal can help you contract so much more than lawn mowing. With our services, a free service we might add, you can get help with any of your landscaping projects. In Englewood alone, people have contracted on GreenPal and won affordable yard maintenance for some of the most unique jobs. There is no limit to what you can find on GreenPal, especially when it comes to the best lawn maintenance services!
Signing up for GreenPal is always free, and takes as little as five minutes. By the time you provide us an email and a physical address for your lawn care, you will be receiving free quotes from local landscapers in Englewood. In your area alone, we have been able to find amazing yard maintenance companies in RidgeGate, Duncan Park, Inverness, Ladera, and Peoria Place. There is no excuse for you to miss out on all the amazing deals on cheap lawn care in Englewood, so sign up today and see what deals are there for you!
About Englewood Colorado
Englewood is a city in Colorado, United States.
The city of Englewood is one of the many home rule municipalities in Arapahoe County of the United State of Colorado. It boasts a population of just above thirty thousand, where it is a part of the Denver-Aurora Metropolitan Area. It rests in the South Platte River Valley just east of Front Range, just about dead south from Denver. In terms of the confluence of of the Little Dry Creek and the South Platte, Englewood is almost directly east. Geographically, Englewood lies between Santa Fe Drive and Broadway, a total lands area of 6.64 square miles. Of that land area, only nine-hundredths of it is water, and it sits at an elevation of five thousand square feet.
Englewood's history is tracked all the way to 1858, during a gold rush in Little Dry Creek by a William Green Russell. He was a settle in the high plains of Denver. It wasn't but two years later before a Thomas Skerritt (accredited as the founder of the city) placed his home in the area. The area back then was called Orchard Place. Four years and the first road was connecting Denver to Orchard Place, built by Skerrit himself with his own plough. It is a wonder that the town did not name the city after him but after a businessman who bought the land shortly after. In Englewood's history, 1883 marks the year that Cherrelyn horse car path was laid.
This was a major push towards industrialization for Englewood, as previously no fancy upper class citizen could flaunt his ability to afford a buggy could not ride it through the town. The Cherrelyn trolley soon became a huge source of public transportation and became a city icon. The ingenuity behind the trolley however, was that the trolley was drawn by horse on the way up Broadway street and down by gravity. Brakes were developed a little too late but eventually were installed.
In 1905 the Swedish National Sanitorium was founded, which was to become the present-day Swedish Medical Center. It would make sense that the center would be remembered more for being a place of cutting edge medicine rather than a museum of sanitation supplies. In 1948 the city purchased almost 2,500 acres of the Platte Canyon, the location of the McLellan Reservoir. This made Englewood independent for water from Denver. This move was so successful that Englewood now supplies much of the south metro area because of the early-established water rights.
Tired of unreliable lawn services?
So are we... See how it works
Recent lawns mowed in Englewood, CO
by GreenPal's community of lawn care pros
Save Time, Save Money,
Book a great local lawn service now with GreenPal.