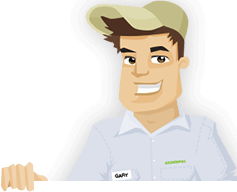 Needing your Lawn Cut?

Get Competitive pricing without the hassle

Book lawn mowing by a pro in Mesquite

Order lawn mowing now without calling around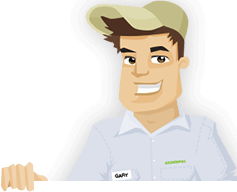 Needing your Lawn Cut?

Get Competitive pricing without the hassle

Book lawn mowing by a pro in Mesquite

Order lawn mowing now without calling around
Local lawn mowing services in Mesquite Texas
compete for your lawn

Here are Best Lawn Care Services in Mesquite, TX as of Sep, 2023
5 Star Ratings about GreenPal
George Garner
Lawn Cut in Mesquite TX

"My wife is pretty picky about the yard, quite frankly I could care less what the grass looks like but the last two lawnmowing business is we have use in Mesquite, Tx have not met her standard of approval. So I had to find a new lawn care service take care of our yard maintenance for us in Galloway Place and after doing some digging around online I found the Greenpal website. Now this was just what I was looking for. A fast free and easy way to get competing lawn care service prices from local lawn maintenance companies in Mesquite. I hired the middle of the pack in terms of price and reviews to mow our yard and they have done two lawn cuttings and so far so good, and my wife is happy."
Denise Sanford
Lawn Care in Mesquite TX

"I'm a single mother and don't have time to cut my own grass. I'm also on a tight budget and my last lawn care service wanted me to sign a maintenance contract for my yard that would cost me a flat monthly payment for yard maintenance 12 months out of the year. That just didn't make sense to me as during December and January hardly anything needs to be done with the yard maintenance services in Mesquite Texas. Then a friend from Parkside Baptist Church   recommend GreenPal and how you don't have to sign a yard maintenance contract to get your grass cut on their website. Sure enough after signing up I hired a reasonably priced lawn care service to mow my yard every two weeks and it was just what I was looking for.."
Edward Coleman
Lawn Service in Mesquite TX

"For some reason I felt like my last lawn care service in Mesquite was ripping me off. He was charging me $40 per lawn cutting and I just felt like a little high for me. I'm pretty lazy and I didn't feel like calling around to other lawn care services in Mesquite to get a quote for someone to cut my grass in Eastern Heights. Then I saw on Facebook about a new mobile app that launched in Dallas and I cited to check it out. GreenPal quickly got me five lawnmowing prices to cut my grass and do my yard maintenance for me. Three of the five grass cutting businesses were cheaper than the rate that I'm currently paying for my yard maintenance so I went ahead and hired the cheapest lawn service out of the pricing list and now I'm saving money on my lawn care and time as well, thank you GreenPal."
Neal Johnson
Lawn Service in Mesquite TX

"I rent a home in Mesquite in Rollingwood Hills and I went out of town and my roommate and let our grass grow to over 2 feet tall. I started frantically calling lawnmowing companies out of the Mesquite craigslist page to try to get a quote for how much it was going to cost to get our yard back under control after getting quotes all over the board some of the lawn maintenance companies in Mesquite wanted over $200 to cut the grass. I found the GreenPal website and decided to give it a shot to see what they could deliver to me. Within one hour they hook me up with a lawn care service that was going to get my yard back under control for $55 and then $25 per lawn cutting after that. That seemed reasonable to me and my roommate now decided to just hire the same lawn care service on GreenPal to maintain the yard every 14 days from here on out for our home."
Not in Mesquite, TX?
Here are GreenPal's lawn serivce areas
If you're looking for the easiest way to find, schedule, and pay for and reliable and affordable lawn mowing service in Mesquite Texas and look no further you have found it, welcome to GreenPal the world's easiest way to find the best fit yard maintenance company nearby you to mow and maintain your lawn and landscape. Maybe you're looking for just a one time lawn cutting and hunting for an affordable lawn care service near me on Google, or maybe you were hunting around for a lawn maintenance company in Mesquite that I actually will show up to cut your grass on the day he is supposed to every week or every two weeks… Well... no problem that's what the GreenPal lawn care services app is for. GreenPal knocks out all that hard work for you by finding the best lawn care services in the city of Mesquite Texas and setting them up on the GreenPal lawnmowing mobile app so you can order lawn cutting service from them with a few clicks of this website or taps on the GreenPal lawn care service mobile app.

GreenPal has interviewed hundreds of lawn care services all over Mesquite Texas and Dallas County to weed out the lawn guys that are unreliable, too expensive with their lawn care service prices, or just not reputable grass cutters and professional lawn maintenance companies in the Dallas County area. We only left the best lawn maintenance companies operate their business on the GreenPal lawnmowing network. How do we know there any good at yard maintenance services? Because we invest inverse countless hours vetting and prescreening dozens of lawn care services near me to find only the best ones. We talk to their other lawn cutting customers in the Mesquite Texas area, we find out how they did on their lawn cutting for them, whether they are professional lawn mowing service and return their phone calls regarding yard and landscape maintenance in a proper fashion, we look over their lawn cutting equipment and look over how they operate their lawnmowing business in Mesquite, after all of that we then do a credit check on them to make sure that they have a solvent lawn mowing business and can actually show up to cut your grass when you hire them on the GreenPal lawn mowing service mobile app. So if you're looking for reliable and affordable lawn care service near me in Mesquite Texas go ahead and click the orange button at the very top of your screen to get started with some free lawnmowing prices and to find out how affordable lawn more years and how easy it can be to hire a great yard maintenance company in Mesquite. GreenPal currently has reliable lawn care services set up and waiting to cut your grass in Creek Crossing Estates, Town East Estates, Hillside at Falcons Lair, Rodeo Centre, and Casa View Heights in Mesquite Texas. So whether you live in those parts of town we're over by the Dallas Regional Medical Center, GreenPal connects you with an affordable lawn maintenance company near me that can get to your grass cutting tomorrow and sometimes even the same day when you hire them. So thank you for placing your trust in the GreenPal lawn mowing website and mobile app should you have any questions when you are getting your lawn cutting quote and reading over the lawn care service reviews from different lawnmowing company is in the Mesquite Texas area on our website feel free to reach out and I will be happy to help you decide which one you want to hire to cut your grass. Also if you need affordable lawn maintenance in Flower Mound, TX or wanting to get yard mowing service in Arlington TX nearby me GreenPal has onboarded local lawn care services with no contract in these areas of the Dallas County Metro area as well.
Lawn Mowing Cost Calculator
Find out the average cost for Lawn Care Services In Mesquite TX
About Mesquite Texas
The city of Mesquite is a suburb located east of Dallas, Texas. Most of the city is located in Dallas County.
The city was founded on March 14, 1878, on land along the Texas & Pacific Railroad, which ran from Dallas to Shreveport, Louisiana. The locals then named the town after Mesquite Creek. The city was officially incorporated on December 3, 1887, after electing Mayor J.E. Russell.

Mesquite prospered through the late 19th century and early 20th century as a farming community growing cotton, hay, corn and sugar and using the railroad to ship raw goods. The town remained predominantly agrarian until after World War II when the suburban boom also took root in Mesquite. The city's population rapidly grew.

Higher education is provided by three institutions. Eastfield College provides undergraduate degrees and continuing education credits as part of the Dallas County Community College District. The Texas A&M University–Commerce Mesquite Metroplex Center provides graduate-level courses and degrees in a variety of fields. Columbia College-Mesquite Campus is located on the Eastfield College campus. It is a private, nonprofit institution that was founded in Columbia, Missouri, in 1851. It provides bachelor's and master's degree programs.
There were 48,390 households in the city, out of which 39.1% had children under the age of 18 living with them, 48.3% were headed by married couples living together, 18.9% had a female householder with no husband present, and 26.8% were non-families. 22.4% of all households were made up of individuals, and 6.4% were someone living alone who was 65 years of age or older. The average household size was 2.88, and the average family size was 3.38.

In the city, 29.8% of the population were under the age of 18, 10.1% were 18 to 24 years old, 27.9% were 25 to 44, 23.7% were 45 to 64, and 8.6% were 65 years of age or older. The median age was 32.3 years. For every 100 females there were 91.3 males. For every 100 females age 18 and over, there were 86.4 males.Source: Wikipedia Mesquite, TX
Save Time, Save Money,
Book a great lawn service now with GreenPal.