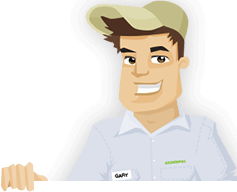 Needing your Lawn Cut?
Get Competitive pricing without the hassle
Book lawn mowing by a pro in Windemere
Order lawn mowing now without calling around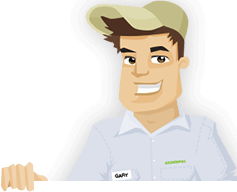 Needing your Lawn Cut?
Get Competitive pricing without the hassle
Book lawn mowing by a pro in Windemere
Order lawn mowing now without calling around
Local lawn mowing services in Windemere Texas
compete for your lawn

Here are Best Lawn Care Services in Windemere, TX as of Sep, 2019
Here are a few 5 Star Ratings from GreenPal users
Theresa Munk
Lawn Mowing Service in Windemere TX
The metal-working plant I operate on Viston Drive has a large lawn that takes a few hours to cut. No one here at the plant has the time to cut the entire surface. But the people at Brothers In Lawns are more than happy to help. The team is exact and careful around our yard. They know how to cut the grass evenly. I especially love how the team at Brothers In Lawns come over at the time they say they will every two weeks. The great discount we've gotten off of their bi-weekly contract service fits in with our budget.
Jennifer Woods
Lawn Cut in Windemere TX
Everyone at R&S Labor was friendly and knew what I needed out of my warehouse's yard off of Picadilly Drive. They noticed that I had some thistle plants growing around the yard. Those weeds were keeping my warehouse from looking as beautiful as it should. The team spot treated all those weeds and mowed my lawn afterward. They did a great job of cleaning up the lawn. The best part is that our employees at work are more motivated than ever before. They know when they come in that they're coming to a beautiful place that feels positive.
Janice Voigt
Lawn Mowing Service in Windemere TX
I had the people at Best Dressed Lawn reach my home in the Riverhorse Ranch area to help me with trimming some bushes and with cleaning up my lawn. The team helped with checking on how well my yard was growing. They figured out the best height for mowing grass and cut it from there. My yard has been looking a whole lot greener ever since they started working on my yard. They also know how to trim my bushes. Everything around the sides of my house looks uniform, and nothing is poking at my siding or getting into my foundation.
Anthony Crow
Lawn Care in Windemere TX
The work that everyone at Farmer Lawn Care did for my office building near Joe Barbee Drive was extensive. I asked the team to help me with aerating my yard this past fall. I wanted some extra help with keeping my yard green, and I figured that aerating the surface would help. It turns out that I was right, as the people at Farmer Lawn Care helped with loosening the soil and with adding grass seed around my yard. They also reviewed the quality of our irrigations system. Brett and the rest of the team here were very friendly as well.
Not in Windemere, TX?
Here are GreenPal's lawn service areas
Lawn Mowing Cost Calculator
Find out the average cost for Lawn Care Services In Windemere TX
The odds are you've got a whole lot of things to think about in Windemere Texas. You might be thinking about the work you do at one of the factories along Picadilly Drive. Maybe you need to travel a little further out to the University of Texas campus for study or work. Whatever it is, you might not be thinking much about your yard.
Whether it is at the North Park district or the Springbrook neighborhood, there are plenty of things that can go into a well-maintained lawn. However, you might be too busy to where you hardly ever have enough time to care for your yard on your own.
Fortunately, you can use the GreenPal app to find information on quality yard care providers that can serve your property in Windemere. GreenPal will guide you towards all the best lawn care providers that you can trust. That's because GreenPal uses a thorough vetting process to determine who can appear on its listings.
GreenPal only works with legitimate lawn mowing providers. Each of the teams you'll find on the app are supported by local business organizations, including the Pflugerville Chamber of Commerce. You will never have to worry about whether or not the teams you want to hire are ones that you can trust.
You can list details on where in Windemere you are located into the GreenPal app. You can state that you are near the Grand Avenue Parkway, for instance. You'll find results featuring many lawn care teams that can travel on I-35 or the parkway itself to reach your home or business site.
Each listing includes a full description of what a team has to offer for your yard. You'll find information on what services these teams can provide. You can even learn a bit about the philosophies that these yard maintenance companies use in their work.
You can also get extra details on these providers by checking out the reviews on the app. Each of the reviews you'll find on the GreenPal app come from other people in Windemere and elsewhere who have hired these teams in the past. These include people who hired them directly through GreenPal.
After making your decision, you can reserve services with one of these providers on the app. You can also pay for services on the app if desired. Don't forget to leave a review on the app after you are finished using the provider's lawn maintenance or mowing services.
The GreenPal app is free to use. You can even get a review of what it may cost for services on the app. You'll discover that yard care teams in the Windemere TX area aren't as expensive for you to hire as you might expect.
Download the GreenPal app today, and start finding lawn care providers you can trust. You will appreciate how you have more time to take care of all the other things you want to do with your life in Windemere TX without worrying about how your yard will be cared for.
About Windemere Texas
Windemere is a city in Texas, United States.
Windemere TX is a census-designated place on the northern central end of Travis County. The town is about 14 miles north of Austin. The town is near the border of Williamson County to the north.
The northern end of Windemere is home to offices and operational centers for many prominent companies. Among the groups that have offices in the area include CMC Construction Services, Aramark Uniform Services, and Texas Hydraulics Pneumatics. A Goodwill distribution center is located not too far from the area as well.
The Pflugerville Independent School District serves students in Windemere. Students in the area attend such schools as the John B. Connally High School and Cele Middle School.
The northern end of Windemere is home to a large golf driving range. The Golf Driving Range Round Rock can be found near the highway. An Austin's Park N Pizza location is around the northern part of the city.
Windemere TX was established in the 1980s as a suburban development in the Austin suburbs. The area has grown since it was formed as a site dedicated to commercial activities.
Windemere is to the east of I-35. The town is also surrounded by Wells Branch and Jollyville to the west, Pflugerville to the east, and Round Rock to the north.
Most of the properties in Windemere are commercial sites. The North Park area on the southern end of the town features various business sites and corporate offices. The northern end of Windemere features various warehouses and storage sites. The Grand Avenue Parkway goes through the middle part of the town.
Many of the residential properties in Windemere are apartment complexes. The Riverhorse Ranch and Broadstone Grand Avenue complexes are both along the Grand Avenue Parkway. Windemere has a population of about 1,000.
Tired of unreliable lawn services?
So are we... See how it works
Recent lawns mowed in Windemere, TX
by GreenPal's community of lawn care pros
Save Time, Save Money,
Book a great local lawn service now with GreenPal.