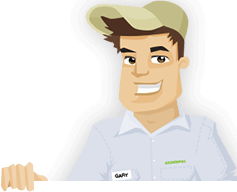 Needing your Lawn Cut?

Get Competitive pricing without the hassle

Book lawn mowing by a pro in Roanoke

Order lawn mowing now without calling around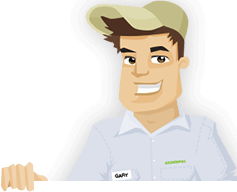 Needing your Lawn Cut?

Get Competitive pricing without the hassle

Book lawn mowing by a pro in Roanoke

Order lawn mowing now without calling around
Local lawn mowing services in Roanoke Texas
compete for your lawn

Here are Best Lawn Care Services in Roanoke, TX as of Sep, 2023
5 Star Ratings about GreenPal
Mamie Lewis
Lawn Mow in Roanoke TX

"The thing that annoys me about lawn care services in Roanoke is that all of them want you to sign a full service landscape maintenance contract that includes mowing, mulch, fertilizing and a bunch of other yardwork. Maybe I do need that for my lawn, but there are times I just want a basic grass cut. I was looking for just the basic grass cutting once every 14 days but I just couldn't find any lawn care services near me in Denton County that will take on my yard mowing on a biweekly basis. Luckily, a friend from Tabernacle Baptist recommended the GreenPal lawn care mobile app and it was just what I was looking for. I signed up for lawn maintenance prices and got hooked up with a reliable yard maintenance company that is fine with cutting the grass every 14 days. GreenPal I owe you one."
Carol Nagle
Lawn Cut in Roanoke TX

"I own some rental property in Roanoke and I was looking for just a basic grass cutting company just mow the yard on them every 10 days. I called five different lawn mowing companies that I found online while literally googling 'lawn care service near me in Roanoke Tx' and I hired one of the lawn mowing businesses that responded to my voicemail, but I just felt like the grass cutting price was not right. I'd ask them to take pictures since I don't live anywhere near Roanoke. After doing some more researching I found GreenPal. GreenPal promised to find me more competitive prices for better grass cutting for all three rentals. Sure enough, GreenPal found several lawn care services that were cheaper than when I was paying the last lawn maintenance company. Cool thing is, I get to manage all of them from one account and I don't have to worry about calling or leaving voicemails for the lawn care service anymore. It's very useful."
Barbara Lockard
Lawn Mowing Service in Roanoke TX

"I rent a home in Roanoke in the Fairway Ranch 65 By Darling Homes, and I usually cut my own grass. But I've been taking on more hours at work and I started doing the math and it came out that by the time I mowed my own yard with the push mower I think I was making less than minimum wage. What! I went straight to GreenPal when I was looking for grass cutting companies, GreenPal seemed to be just what I was looking for. It did seem like it was a little too good to be true but I tried it out anyways. I was pleasantly surprised when I listed my home yard for grass cutting prices and got two competing offers within 45 minutes, both of which were in my yard maintenance budget. I hired an affordable lawn care service for $30 per cut and just went ahead and set up lawn mowing for the rest of the lawn care season from my GreenPal mobile app. It was magic."
Kathy Diamond
Lawn Care in Roanoke TX

"GreenPal really does save you some time and money in the long run. If you're looking for reliable grass cutting companies in Roanoke, then you'll find them on GreenPal. GreenPal is not your grass cutting company, but it does connect you with lawn mowing businesseses all throughout Denton County that want to compete for your grass cutting. I thought it was kind of cool after I set up my yard maintenance account on GreenPal that competing prices for lawn maintenance just kept coming into my email inbox. I got five lawn mowing quotes and hired the most expensive one out of the lawn mowing price list it was still affordable. Check out GreenPal if you're looking for grass cutters in Roanoke Tx at a fair price."
Not in Roanoke, TX?
Here are GreenPal's lawn serivce areas
Hi there! Thanks for stopping by the online ordering page for yard mowing services and lawn care services in Roanoke Texas. If you have let your grass get a little tall and you need a reliable and affordable lawn mowing service in Roanoke, Texas then you are at the right place. GreenPal has done the hard work of finding, prescreening, and vetting the best lawn care services in Roanoke and Denton County so you can hire a lawn cutting service easily, without having to make phone calls asking for lawn care prices. How does GreenPal know these lawn care services or any good? Because we do the hard work of finding, interviewing, and prescreening dozens and dozens of lawn care services all over the Roanoke area. We check out their lawnmowers to make sure that their lawn cutting blades are sharp and their yard maintenance equipment is of professional quality. The last thing you want is a so called Roanoke lawn care service coming out to your yard to mow it with a Lowes or Home Depot rented push mower. We all know the cheap lawn mowers just don't do as good a lawn cutting job as a professional lawn mower does.

The next thing we do is we talk to previous lawn care customers that had their yards mowed in Roanoke and ask them how they did on the following points: Where they prompt with their communication about the yard maintenance? Did they do a good job of actually cutting the grass? Did they leave any grass clippings leftover and did they blow off the driveway and patio? Did the lawn cutter do a good job of edging the grass from the curbs? We also ask about things such as where they courteous and did they return voicemails when you need your grass cut the most, so GreenPal's mobile app for lawn maintenance has got you covered. Also if you need local lawn maintenance companies in The Colony, TX GreenPal can makes ordering lawn mowing services there online a snap and also getting nearby grass cutting services in Benbrook TX.
Lawn Mowing Cost Calculator
Find out the average cost for Lawn Care Services In Roanoke TX
About Roanoke Texas
Roanoke is a city in Dallas County. The population was 36,361
As of the 2010 census, there were 2,180 people, 1,106 households, and 759 families residing in Roanoke, Texas. The population density came out to 466 people per square mile.

There were 1,462 housing units. The city is predominatly white, with 80.43% White, 10.82% Hispanic, 1.35% African American, and 3.24% from other races.
According to the Roanoke website, their main highway (State Highway 114 Business) was renamed Byron Nelson Boulevard to honor the professional golfer that called Roanoke his home.

The Texas House of Representatives named Roanoke the Unique Dining Capital of Texas for their diverse restaurants and variety of cuisines. nd phone calls or text messages or emails. Source: Wikipedia Roanoke, TX
Save Time, Save Money,
Book a great lawn service now with GreenPal.