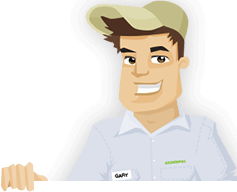 Needing your Lawn Cut?

Get Competitive pricing without the hassle

Book lawn mowing by a pro in Dallas

Order lawn mowing now without calling around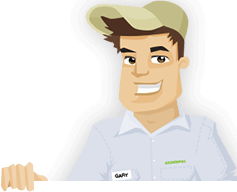 Needing your Lawn Cut?

Get Competitive pricing without the hassle

Book lawn mowing by a pro in Dallas

Order lawn mowing now without calling around
Local lawn mowing services in Dallas Texas
compete for your lawn

Here are Best Lawn Care Services in Dallas, TX as of Apr, 2018
5 Star Ratings about GreenPal
Michael Woody
Lawn Mow in Dallas TX

"I rent a home in Vickery Place in Dallas. As you can probably guess I wasn't looking for private gardener or professional landscape maintenance contractor or anything like that I just wanted a basic grass cutting every two weeks. I found GreenPal in the Google play store while looking for on demand lawn care service apps and download it and got six free lawnmowing quotes and hired a cheap lawn care service in Dallas to cut my grass for me. Everything was super smooth and super easy with the yard maintenance. I didn't have to argue over the lawn cutting pricing or leave a check for the lawn mowing service under the mat like I used to have to do with my previous lawn care service in Dallas. I highly recommend GreenPal for people in Dallas that are tired of messing around arguing over the lawn mowing prices and waiting around for lawnmowing estimates."
Robert Winston
Lawn Mowing Service in Dallas TX

"I'm do real estate investing in the Dallas area and I have recommended GreenPal to many of my clients. GreenPal is a great way to get competitive lawnmowing prices for your home yard maintenance without having to sit around waiting for grass cutting estimates and waiting for grass cutters to call you back. I have used it several times for last-minute lawn mowing bookings all over the Dallas area and it recently helped me flip a home in the Munger Place Historic District. I will keep referring GreenPal to my colleagues for their lawn maintenance needs as it has saved me time and money on my yard maintenance expenses and saved dozens of my clients time and money on their yard maintenance as well."
Kevin Gagner
Yard Mowing in Dallas TX

"I was looking for a basic and affordable lawnmowing service in the Dallas area to mow my yard. It seem like every grass cutting service that I called wanted to set me up on a lawn maintenance contract and I just do not feel comfortable doing that. A friend from Watermark Church told me about GreenPal, so I download the mobile app and signed up for free lawnmowing estimates. The thing I like the most about GreenPal is that you can get your lawn mowed every 14 days with no commitment or contract for full landscape maintenance services. That was just what I was looking for I hired a lawn service in Bryan Place and they are billing me after each grass cut on the mobile app and everything is working out nicely with the yard maintenance now."
Sandra Renfro
Lawn Mowing in Dallas TX

"While searching for a new lawn care service in Dallas, I stumbled upon the GreenPal website. It's seemed to be just what I was looking for because I had left a dozen voicemails for different lawnmowing services all over Dallas for someone to come mow my yard in Junius Heights, GreenPal quickly delivered four lawnmowing estimates from local lawn care services in the Dallas area that all seemed pretty reasonable. I hired the most expensive lawn cutting price out of the lawn care service price list because I was looking for top-notch lawnmowing service. The lawn cutting service came out the next day after I hired them and did a really good job on the yard work and even made recommendations in the yard about other lawn services that I needed. I have booked him for every week to mow the yard for the year. GreenPal is worth checking out."
Not in Dallas, TX?
Here are GreenPal's lawn serivce areas
Hello there and welcome to the online ordering page for lawn care services and yard maintenance companies throughout the entire Dallas Texas area. GreenPal's online ordering for lawn mowing service in Dallas, TX has helped over 1000 homeowners throughout Dallas Texas find a reliable and affordable lawn mowing service near them to get their grass cut. If you are looking for an affordable grass cutting company near me in the Dallas Texas area look no further you have found it. GreenPal is the world's easiest way to find, schedule, and pay a lawn care service in Dallas. GreenPal saves you time because we have gone and done the hard work for you by finding the best lawn care services and most affordable local lawnmowing companies throughout the city of Dallas that really want your lawnmowing business.

How do we know these are top notch landscape maintenance contractors? Because we do the hard work of investigating them for you. We talk to their past lawn care services customers, we look at their grass to cut throughout Dallas and inspect their yard work for quality such as striping, edging, and blowing off the grass clippings when they are done. After that, we have them do an audition lawn cutting on the GreenPal lawn mowing mobile app and we make sure that they know what they're doing with yard maintenance and have it professional lawn cutting equipment. The last thing you want to do is hire a cheap lawn care service out of the Dallas Texas craigslist and they show up with a push mower right? Will GreenPal solves that problem for you by making sure that you can easily get competitive lawn cutting quotes from the best and most reliable lawnmowing services near you in the Dallas Texas area. It's no secret to Dallas Texas is booming, and one of the drawbacks is is that local lawn care services get busy and backed up and don't have time to return your phone call when you are needing to get an estimate on how much it is going to cost to provide your yard maintenance this season. Many lawn care services in the Dallas, Tx area that you can find online only do commercial lawn maintenance work and will not bother with your residential lawn mowing. This is where GreenPal comes in and saves the day. We have onboarded the best lawn care services in Dallas that are ready and waiting to cut your grass. If you're ready to get your free lawn cutting quotes go ahead and click the orange button at the top of your screen and you will get three, four, or even five free lawn maintenance estimates for how much it's going to cost to cut your grass. You can read over their lawn care service reviews that other residents in the Dallas Texas area have said about the quality of their lawn maintenance work. Look over their lawn maintenance company reviews and pricing for yard cutting and if they look good go ahead and hire them and the lawn care service will come out and cut your grass the next day. So whether do you live West Dallas, West End, Pleasant Grove, Northwest Dallas, Bluffview, or Casa View in Dallas, GreenPal has dozens of qualified, affordable, and professional lawn care services ready to take over your yard maintenance for you this season for your yard in Dallas Texas. Also if you need affordable lawn mowing services in Irving, TX or needing to hire a residential lawn cutting service in Plano TX nearby me GreenPal has onboarded some affordable lawn care services in those parts of Dallas.
Lawn Mowing Cost Calculator
Find out the average cost for Lawn Care Services In Dallas TX
About Dallas Texas
The city is the largest economic center of the 12-county metropolitan area, commonly referred to as DFW.
Dallas is a major city in the U.S. state of Texas. It is the most populous city in the Dallas–Fort Worth metroplex, the fourth most populous metropolitan area in the United States. The city's population ranks ninth in the U.S. and third in Texas after Houston and San Antonio. The city's prominence arose from its historical importance as a center for the oil and cotton industries, and its position along numerous railroad lines. The bulk of the city is in Dallas County, of which it is the county seat; however, sections of the city are located in Collin, Denton, Kaufman, and Rockwall counties. According to the 2010 United States Census, the city had a population of 1,197,816. The United States Census Bureau's estimate for the city's population increased to 1,300,092 as of July 1, 2015.

Preceded by thousands of years of varying indigenous cultures, the Caddo people inhabited the Dallas area before Spanish colonists claimed the territory of Texas in the 18th century as a part of the Viceroyalty of New Spain. Later, France also claimed the area but never established much settlement. In 1819, the Adams-Onís Treaty between the United States and Spain defined the Red River as the northern boundary of New Spain, officially placing the future location of Dallas well within Spanish territory. The area remained under Spanish rule until 1821, when Mexico declared independence from Spain, and the area was considered part of the Mexican state of Coahuila y Tejas. In 1836, the Republic of Texas, with majority Anglo-American settlers, gained independence from Mexico to become a distinct nation
Dallas' skyline contains several buildings over 700 feet in height. Although some of Dallas' architecture dates from the late 19th and early 20th centuries, most of the notable architecture in the city is from the modernist and postmodernist eras. Iconic examples of modernist architecture include Reunion Tower, the JFK Memorial, I. M. Pei's Dallas City Hall and Morton H. Meyerson Symphony Center. Good examples of postmodernist skyscrapers are Fountain Place, Bank of America Plaza, Renaissance Tower, JPMorgan Chase Tower, and Comerica Bank Tower. Several smaller structures are fashioned in the Gothic Revival style, such as the Kirby Building, and the neoclassical style, as seen in the Davis and Wilson Buildings. One architectural "hotbed" in the city is a stretch of historic houses along Swiss Avenue, which contains all shades and variants of architecture from Victorian to neoclassical. The Dallas Downtown Historic District protects a cross-section of Dallas commercial architecture from the 1880s to the 1940s.

Dallas and its surrounding area are mostly flat; the city itself lies at elevations ranging from 450 to 550 feet. The western edge of the Austin Chalk Formation, a limestone escarpment (also known as the "White Rock Escarpment"), rises 230 feet and runs roughly north-south through Dallas County. South of the Trinity River, the uplift is particularly noticeable in the neighborhoods of Oak Cliff and the adjacent cities of Cockrell Hill, Cedar Hill, Grand Prairie, and Irving. Marked variations in terrain are also found in cities immediately to the west in Tarrant County surrounding Fort Worth, as well as along Turtle Creek north of Downtown. Source: Wikipedia Dallas, TX
Tired of unreliable lawn services?
So are we... See how it works
Recent lawns mowed in Dallas, TX
by GreenPal's community of lawn care pros
Lawn Mowing in Dallas, Texas 75233

Side gate for backyard, indoor dogs, but would need to know when lawn guys will be coming.

Lawn Mowing in Dallas, Texas 75227

Yard Mowing in Dallas, Texas 75252

Lawn Cut in Dallas, Texas 75229

New beds are in front yard. Please pull any grass/weeds out of them. Don't weedeat the lantana, rosemary, yucca, or the Mexican petunias. Back gate was repaired, please don't slam it. Hidden key in mailbox- can the garage be blown out?

Yard Cutting in Dallas, Texas 75238

Lawn Mowing in Dallas, Texas 75215

Need to mow all the grass from the lot driveway to the neighbors driveway. There is a partial fence on the lot. Grass will need to be cut behind that too

Lawn Mow in Dallas, Texas 75248

Lawn Maintenance in Dallas, Texas 75244

Average front yard, small amount of grass in backyard & behind fence. Backyard has several overgrown flowerbeds I would also like to contract for cleanup.

Lawn Cut in Dallas, Texas 75227

Standard fence gate for back yard. Need back and front yards mowed. Gated community, will provide gate code.

Yard Mowing in Dallas, Texas 75228

I would like the bushes trimmed as well as the yard mowed and edged. I need the trimming of the bushes to be included in the quote for the weekly/biweekly service, please.

Lawn Service in Dallas, Texas 75215

Quite will be for front and back yard

Lawn Mowing in Dallas, Texas 75216

Lawn Care in Dallas, Texas 75224

Rental property so this will have no end date. Lawn cut once a month. Bushes cut quarterly. Gardens weeded quarterly. Need to be able to bill my credit card monthly or invoice the realtor/property management company (Remax)

Lawn Mowing in Dallas, Texas 30132

Lawn Mow in Dallas, Texas 75243

Lawn Maintenance in Dallas, Texas 30157

Lawn Cut in Dallas, Texas 30132

Grass Cutting in Dallas, Texas 75246

We have a shared driveway with our neighbors that is gated. I will open it on arrival to let you into the backyard.

Yard Cutting in Dallas, Texas 75248

Lawn Mowing in Dallas, Texas 75214

Lawn Mow in Dallas, Texas 75248

Lawn Cutting in Dallas, Texas 75230

This is for the backyard only. Small area of ground cover and leaf removal. Knock on front door. Gate to the alley requires a remote. We will open the gate for you once you're here.

Lawn Cutting in Dallas, Texas 75228

Grass Cutting in Dallas, Texas 75236

Lawn Cut in Dallas, Texas 75236

Lawn Mowing Service in Dallas, Texas 75232

Lawn Care in Dallas, Texas 75232

Lawn Maintenance in Dallas, Texas 75241

The gate that's on the other side of the fence has to be cut down as well. It's at least 5 feet tall. The City has already been by and said it has to be cut. Didn't know I was responsible for it.

Lawn Cut in Dallas, Texas 75206

I am only looking for mowing, trimming, and edging of front yard. It is very small. Takes me about 10 mins to mow (w/o trimming). Do not need anything in the back yard. Do not need any pruning or hedge/plant trimming.

Yard Cutting in Dallas, Texas 75206

This is a gated 8 pled building in lower Greenville and in order to get in the gate you will have to call me.

Lawn Care Service in Dallas, Texas 75229

It's a medium size back and small front. No problem getting mowers in the back. Just mowing and weed eating

Grass Cutting in Dallas, Texas 75214

Grass Cutting in Dallas, Texas 75248

Lawn Mow in Dallas, Texas 30132

Lawn Care Service in Dallas, Texas 75228

Just moved in so I don't have a mower. Large lot, sits on .25 acre. Has a sprinkler system that I will mark with flags. Willing to entertain long term service but just getting started so seeing how the first time goes!

Lawn Cut in Dallas, Texas 75209
Save Time, Save Money,
Book a great lawn service now with GreenPal.