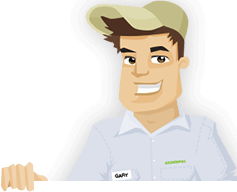 Needing your Lawn Cut?

Get Competitive pricing without the hassle

Book lawn mowing by a pro in Fort Worth

Order lawn mowing now without calling around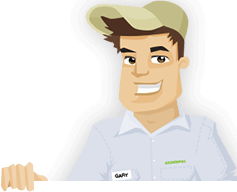 Needing your Lawn Cut?

Get Competitive pricing without the hassle

Book lawn mowing by a pro in Fort Worth

Order lawn mowing now without calling around
Local lawn mowing services in Fort Worth Texas
compete for your lawn

Here are Best Lawn Care Services in Fort Worth, TX as of Sep, 2023
5 Star Ratings about GreenPal
Andrea Applegate
Lawn Maintenance in Fort Worth TX

"I just moved to Fort Worth and when I got to town I did not know a soul. I rent a home over in The Parks of Deer Creek and the landlord had let the grass get over 10 inches tall when I moved in. I was kind of frustrated cause I would've expected my landlord to have provided lawn care for me, but apparently this is not the case in the Fort Worth area. I resorted to do some research on Facebook and on the Fort Worth Facebook buy sell trade group I posted about looking for a lawn care service near me. I was surprise when two people recommended GreenPal and I took that as a sign that that was probably the easiest way to get my grass cut from my home in Fort Worth. Sure enough it was, after listing my lawn for free lawnmowing estimates I hired a local lawn care service and they cut the grass the very next day for a reasonable cost. GreenPal saved me quite a bit of money and headache of finding a lawn care service nearby Fort Worth."
John Gamblin
Lawn Cut in Fort Worth TX

"Something about lawn care services in the Fort Worth area I don't know what it is what it seems like they operate on their own time. It doesn't matter if they are two or three days late coming out to cut the grass they just don't seem to want to bother with returning phone calls or staying on any kind of tight lawn maintenance schedule. A friend from Wedgwood Baptist Church Fort Worth recommended I try GreenPal and that it helped her with her hassle of dealing with her lawn care service. I signed up for my lawn maintenance estimate on the GreenPal mobile app and was delighted when I got four different offers from local lawn care services near me in the Fort Worth area who wanted to stay on a strict lawn maintenance schedule for me. After five lawn cuttings now everything is going very smoothly so I felt like GreenPal deserve a good review for help me with this problem."
Brianne Pittman
Grass Cutting in Fort Worth TX

"My last lawn care service who was cutting my grass in the White Lake Hills in Fort Worth up and disappeared on me. I don't know if you ever dealt with the case of the disappearing lawn guy but this seems to be a pretty common phenomenon in the Fort Worth area. I guess the thing I like the best about GreenPal is if the lawn care service you hire on their mobile app stops calling you back or disappears getting a new one to come mow your yard for you is just a few clicks of the mouse. I really feel like now I'm back in control of how much I spent for my yard maintenance and when I get my grass cut. Which is kind of nice if I do say so for myself."
Lorilee Foster
Grass Cut in Fort Worth TX

"What irritates me about lawn maintenance companies in Fort Worth is all of them want you to sign some sort of contract for lawn maintenance, and I really don't feel comfortable doing that. Last year I got in a bind and signed a monthly landscape maintenance agreement with a lawn care service to cut my grass and they quit on me in the middle of August even though I had prepaid for the lawnmowing for the entire month. Long story short I started using GreenPal because I get to pay for each individual grass cutting one at a time after I receive a picture of the lawnmowing emailed to me. This helps me be sure that I don't ever have to pay for yard maintenance services that I didn't order, or did not receive for my home in Overton Woods. I recommend GreenPal because it really does simplify ordering and scheduling lawn maintenance in Fort Worth."
Not in Fort Worth, TX?
Here are GreenPal's lawn serivce areas
Welcome to Greenpal the easiest way in Fort Worth Texas to find schedule and pay a nearby lawn care service to come cut your grass today or tomorrow. If you are tired of calling around to different lawn care services in the Fort Worth area to get a price for how much it is going to cost to cut your grass then the good news is you have found the best way to hire an affordable yard maintenance company in Fort Worth. GreenPal does all the hard work for you and interviews hundreds of lawn care service professionals all over the Tarrant county area to weed out the unreliable and too expensive grass cutting companies and then finding the best most affordable and most reliable lawnmowing business is available in the Fort Worth area. No matter if your grass is growing to be over 14 inches tall, GreenPal help with that. Just click the button at the top of your screen and you'll get up to five free lawnmowing estimates from local lawn care services nearby the Fort Worth Texas area actually want to cut your grass tomorrow.

With GreenPal finding and scheduling a reliable lawn care service is a snap. You just enter a few details about what you were looking for with respect to your yard maintenance and local lawnmowing companies compete over your lawn care services. That's right you are in control with the GreenPal lawn mowing services app. After you read over the lawn care service reviews that each lawnmowing company has you can then hire the best fit local lawnmowing company to maintain your yard with a few tabs on your smartphone. There's never any obligation to hire a lawnmowing business and there's no contract to use the GreenPal lawn care service mobile app. So if you live in over by the Fort Worth Botanic Garden, St Patrick's Cathedral in Fort Worth GreenPal has found dozens and dozens of solid local lawn care services that want to mow your yard. After you get your lawnmowing prices just let us know if you have any questions and we will be happy to help you hire the best fit local grass cutting service in Fort Worth to come mow your yard today or tomorrow. No matter if you live over by Eagle Mountain Lake, or the National Cowgirl Museum and Hall of Fame or Texas Christian University, GreenPal has got you covered just click the orange button and your days of calling around to different lawn care services all over Tarrant county or over. Let us know how the first grass cutting goes well and we can help you set up on going lawnmowing with that same lawn care service that you hire and after that you'll be able to take your weekends back. Thank you so much for placing your trust in GreenPal. l let us know should you need any assistance hiring the best fit local lawn care service in Fort Worth, Tx. Also if you need local lawn maintenance in Atascocita, TX or wanting to get local grass cutting services in Fort Worth TX nearby me GreenPal has some soid lawn maintenance businesses in those parts of the Houston, TX area as well.
Lawn Mowing Cost Calculator
Find out the average cost for Lawn Care Services In Fort Worth TX
About Fort Worth Texas
Fort Worth is the 16th-largest city in the US and the fifth-largest city in the state of Texas.
The city is in North Central Texas and covers nearly 350 square miles in the counties of Denton, Parker, Wise, and Tarrant, of which it is the county seat. According to the 2015 census, estimates, Fort Worth's population is 833,319 The city is the second-largest in the Dallas–Fort Worth–Arlington metropolitan area (the "DFW Metroplex").

Fort Worth boasts one of the most dynamic downtowns in America and is home to the Van Cliburn International Piano Competition and several world-class museums designed by internationally known contemporary architects. The Kimbell Art Museum, considered to have one of the best collections in Texas, is housed in what is widely regarded as one of the state's foremost works of modern architecture, designed by Louis Kahn with an addition by Renzo Piano. Also of note is the Modern Art Museum of Fort Worth, designed by Tadao Ando. The Amon Carter Museum of American Art, designed by Philip Johnson, houses one of the world's most extensive collections of American art. The Sid Richardson Museum, redesigned by David M. Schwarz, has one of the most focused collections of Western Art in the U.S., emphasizing Frederic Remington and Charles Russell.
The Treaty of Bird's Fort between the Republic of Texas and several Native American tribes was signed in 1843 at Bird's Fort in present-day Arlington, Texas. Article XI of the treaty provided that no one may "pass the line of trading houses" (at the border of the Indians' territory) without permission of the President of Texas, and may not reside or remain in the Indians' territory. These "trading houses" were later established at the junction of the Clear Fork and West Fork of the Trinity River in present-day Fort Worth. At this river junction, the U.S. War Department established Fort Worth in 1849 as the northernmost of a system of 10 forts for protecting the American Frontier following the end of the Mexican–American War. The City of Fort Worth continues to be known as "where the West begins.

As a stop on the legendary Chisholm Trail, Fort Worth was stimulated by the business of the cattle drives and became a brawling, bustling town. Millions of head of cattle were driven north to market along this trail. Fort Worth became the center of the cattle drives, and later, the ranching industry. It was given the nickname of "Cowtown." Source: Wikipedia Fort Worth, TX
Save Time, Save Money,
Book a great lawn service now with GreenPal.