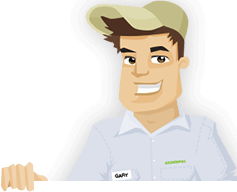 Needing your Lawn Cut?

Get Competitive pricing without the hassle

Book lawn mowing by a pro in The Colony

Order lawn mowing now without calling around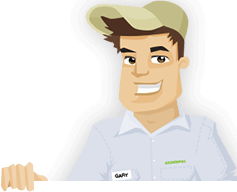 Needing your Lawn Cut?

Get Competitive pricing without the hassle

Book lawn mowing by a pro in The Colony

Order lawn mowing now without calling around
Local lawn mowing services in The Colony Texas
compete for your lawn

Here are Best Lawn Care Services in The Colony, TX as of Jun, 2023
5 Star Ratings about GreenPal
Jessie Derryberry
Lawn Maintenance in The Colony TX

"If you're tired of haggling with lawnmowing services in The Colony and being stood up and being constantly misled by local lawnmowing services then I recommend the GreenPal lawn maintenance app. GreenPal is a mobile app that solved a bunch a headache for me with my yard maintenance services. It's kind of a neat little system that make sure that the grass cutting service in The Colony that you hire shows up when they're supposed to and does a good job. I have been using it for seven lawnmowings now and I felt like the mobile app reserved a good review because it honestly has saved me time and money on my lawn care services and now I don't have to worry about haggling, leaving voicemails, and chasing down my lawn guy anymore. GreenPal really does make yard work a snap."
Karen Small
Lawn Mowing in The Colony TX

"My father lives in The Colony Texas. Being that I live out of state I wanted to make sure that his yard was taken care of and that he wasn't trying to mow the yard himself. He's very stubborn however he's getting a little too old to be out there push mowing the grass anymore. I had to take matters into my own hands and set up a lawn care service in The Colony for him. I started calling around to The Colony yard maintenance contractors that I found on craigslist and other websites like Yelp but I wasn't having any luck and it was and it up being more headache than it was worth to be honest. Then I came across GreenPal while searching lawn care services near me. GreenPal's mobile app awesome because the lawn care service in The Colony that I hired sends me a picture every week through the GreenPal mobile app what the yard looks like after they get done cutting it. This gives me total peace of mind that my family's yard is being maintained on a consistent basis and then I am not paying for any lawn cuttings that I did not order or that they did not receive in their yard."
Amber Miller
Lawn Care Service in The Colony TX

"Let's face it let's face it, I not lawn guy and I really don't care what my yard looks like. I was just looking for somebody decent to cut the grass, keep the yard short, and mow the yard every 2 to 3 weeks. What always got me about lawn care services in The Colony Texas is that they all want you to do every seven day grass cuttings no matter if your yard needs to be mowed or not. I get it they have to run a lawn care business and they need to make a living however I just always felt like given that I didn't really care what my yard looks like that it was silly to spend over $200 a month on my yard maintenance services. Then I found GreenPal and luckily they have an every two week grass cutting option. After I hired the cheapest grass cutting service I could on my GreenPal mobile app I can honestly say that I'm very pleased. I'm getting out for under $60 a month for yard maintenance services and I'm getting just the right amount of yard work that I want and not overpaying for lawn cutting that I don't need."
Deborah Pruitt
Yard Cutting in The Colony TX

"Well after my last lawn care service stop serving The Colony I had to go out searching for new yard guy to take care of the grass cutting. Lord knows I sure wasn't going to mow it myself in the Texas heat. Luckily a friend recommend GreenPal and how it just expanded in the DFW area and extended yard maintenance coverage up to The Colony. I was very skeptical at first but I decided to give it a shot after seeing it was free to use and after I downloaded the mobile app and I was amazed at how quickly I was greeted with multiple competing offers for lawn care services in The Colony Texas. I hired the cheapest lawn cutter out of the batch and they came out and cut the grass the very next day. It was so smooth that I set up weekly lawn mowing services with the same grass cutter that I hired on the app and all is well that ends well."
Not in The Colony, TX?
Here are GreenPal's lawn serivce areas
If you're looking for fast affordable and easy to hire a lawn care services online in The Colony Texas but look no further you have gotten to the right place. Let me introduce you to GreenPal, the easiest quickest and most affordable way to get quotes for yard maintenance, read reviews about local lawn care services in The Colony, and hire the best The Colony lawnmowing services has the offer. I imagine your grass is a little tall and you are looking for yard maintenance contractors in The Colony Texas and you're probably getting a little frustrated because nobody will even bother returning your phone call for lawn maintenance price quote, did I guess correctly? Well don't feel too bad because that's pretty normal. You see grass cutting services and landscape maintenance contractors in The Colony have a tough time keeping up with lawnmowing estimates. This is because they are busy on lawn maintenance equipment cutting yards for other folks throughout The Colony Texas area.

So when you are needing a quote for your lawn mowing they usually can't even bother to answer your phone call and then when they get back home at night after cutting lawns they are tired and worn out from mowing yards all day and it's stressful for them to return phone calls so you can kind of imagine what it's like to be a grass cutting service in The Colony. But with GreenPal when you sign up for your account that info is dispatched to local lawn maintenance companies and yard mowing businesses throughout The Colony area that you're needing a price request for lawnmowing and yard maintenance. Then they can really look at the details regarding your lawn care service price request and formulate their price for lawn maintenance and submit it right through the GreenPal yard maintenance mobile app. Then GreenPal collects these quotes for you and emails them to you with reviews about each of these The Colony grass cutting services along with the statistics about how satisfied their yard maintenance clientele is on average about their yard maintenance services and also how reliable they are and what the statistical probability is that they will be there to cut your grass on the day that you hire them to mow the yard. So the good news is is that this is The Colony's easiest way to hire a grass cutting company in The Colony with confidence and not get burned or your time wasted. So no matter if you live by Hawaiian Falls or over by Wynnwood Park in The Colony GreenPal has got you covered and getting a with instant access to the best local lawn care services who actually want your lawn maintenance business this year and you could hire schedule and without all the hassle. Should you have any questions on how to use your account after you sign up don't hesitate to reach out and we would be happy to explain it to you to save time and money on low cost lawn care services. Also if you need nearby lawn care businesses in DeSoto, TX GreenPal's website can also can assist with that as well as nearby lawn maintenance companies in Landcaster TX.
Lawn Mowing Cost Calculator
Find out the average cost for Lawn Care Services In The Colony TX
About The Colony Texas
The Colony is a city in Denton County, and a suburb of Dallas.
The Colony is home to the Five Star Athletic Complex, completed in 2003. The Colony was named the Sports Illustrated 50th Anniversary Sports Town of The United States in that same year. The city is home to Pizza Inn's corporate headquarters, as well as an Edward Don distribution center and a variety of small and medium-sized businesses. The Grandscape development, anchored by Nebraska Furniture Mart, is driving a new development boom in the city.

Located on the southeast side of the city, across Sam Rayburn Tollway from the larger part of the city, is Austin Ranch, a mixed-use development consisting of retail businesses, apartments and condominiums.
The Colony derives its name from the original Peters Colony. The Peters Colony headquarters was located within the current boundaries of The Colony in the historical community of Stewartsville and the site of the Hedgcoxe War. The Colony is also the site of Bridges Settlement (established during the years of the Republic of Texas and the oldest community in Denton County), Stewarts Creek, Rector, Stoverville and Camey, also known as Camey Spur.

The Colony did not exist before 1973, when home developers Fox and Jacobs (since purchased by Centex) purchased land located around State Highway 121 and Farm to Market Road 423. Source: Wikipedia The Colony, TX
Save Time, Save Money,
Book a great lawn service now with GreenPal.