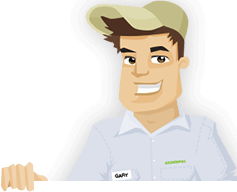 Needing your Lawn Cut?

Get Competitive pricing without the hassle

Book lawn mowing by a pro in Hurst

Order lawn mowing now without calling around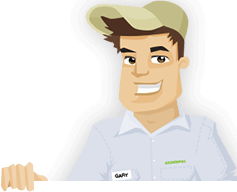 Needing your Lawn Cut?

Get Competitive pricing without the hassle

Book lawn mowing by a pro in Hurst

Order lawn mowing now without calling around
Local lawn mowing services in Hurst Texas
compete for your lawn

Here are Best Lawn Care Services in Hurst, TX as of Oct, 2023
5 Star Ratings about GreenPal
Mollie Hinton
Lawn Mowing in Hurst TX

"I just moved to Hurst and I was weighing out my options of buying a push mower versus paying a lawn care service to mow my grass. I started doing the math and realized that I didn't want to get a new push mower because the thought of push mowing my own yard in our hundred degree summers that we have here in Hurst did not appeal to me at all. So with that being said I decided to shop around for lawn care services near me in the Hurst Texas area to find out what it was going to cost to cut my grass. I've used GreenPal before in another city and luckily it worked here as well, after getting multiple competing prices from local grass cutting services, I found somebody to mow my yard for $27 per cut. Everything with the yard cutting went off without a hitch on the yard mowing and by the time I did the math it would've taken me two years to get my money back on the mower anyways so this is a no-brainer."
Nola Meyer
Yard Cutting in Hurst TX

"I believe life is too short to spend it cutting my own grass and doing yardwork and chores around the house. I hate pulling weeds, I hate the smell of fresh cut grass, and I also hate poison ivy. All of these reasons are why that I refuse to mow my own yard however I also don't want to pay through the nose for grass cutting either. GreenPal solved both those problems for me and set me up with an affordable lawn mowing service to come cut my yard by Mayfair Park in Hurst Texas. I love the fact that I don't have to worry about calling or meeting the lawn care service that I work with everything just happens without me even having to pick up the phone it's beautiful."
James Wagner
Yard Mowing in Hurst TX

"Well after my son flaked out on cutting the yard this summer I was resorted to having to find a lawnmowing service in Hurst to pick up the slack. I didn't even know where to start and I had asked a few friends in the neighborhood for lawn mowing recommendations and they gave me some names and numbers of some Hurst grass cutters, but that was it I do I didn't even get a phone call back from any of these lawn care services I decided that it was time to try something different. After doing some research online and read some good reviews about GreenPal and decided to give it a shot for my lawnmowing prices in Hurst Texas given that it was free to get my grass cut prices. After all five of my lawn my prices came in I hired one of the cheaper grass cutters and the quality and customer service was great with the lawnmowing business I hired. The whole process got a, A+ for me."
Katherine Pryor
Grass Cutting in Hurst TX

"I refuse to overpay for yard maintenance services and so that's why I turned to GreenPal which is kind of cool because it let you get different grass cutting prices from different lawn care services nearby in the Hurst area and then you can choose which lawn cutter you want to work with based on their lawn mowing price and yard maintenance reviews and all that stuff. But I really liked about the whole process was that I got a real good sense that I was paying a fair price for my lawnmowing because GreenPal also showed me the average grass cutting price what other people nearby me in Hurst were paying for lawnmowing services. I was able to get a lawnmowing business to cut the grass right below that and so I feel good about it. Thank you GreenPal for making finding a Hurst yard maintenance company super easy."
Not in Hurst, TX?
Here are GreenPal's lawn serivce areas
Great news… Lawn care services in Hurst Texas just got super smooth and super easy. There simply is no easier way to hire a local lawn care company in Hurst than with GreenPal. GreenPal's website is custom built and built from the ground up in the Hurst Texas area to make hiring a reliable lawnmowing services easy as 1, 2, 3. With GreenPal you can save time and money on your lawnmowing services without having to compromise on quality and the kind of landscape maintenance that you deserve for your home and gardens. Let me tell you little bit about how GreenPal works and how we can save you time on finding a reliable yard maintenance service in Hurst Texas and also save you money on whoever you hire to maintain your lawn and landscaping this year. GreenPal is custom built technology for the lawn care service industry that enables local yard maintenance businesses in Hurst to operate the lawnmowing company a whole lot more efficiently.

GreenPal's lawn maintenance mobile app fetches you affordable lawn maintenance prices from local lawn care services nearby in the Hurst area in a matter of minutes rather than taking hours for you to make phone calls and leave voicemails requesting a price quote for your yard maintenance. So far so good? Now the next thing is after you get your lawn maintenance prices on top of GreenPal's website or landscaping maintenance mobile app you can read reviews that other people in the Hurst area I've had to say about how each lawn care service did on their yard maintenance. This is by far the best way to figure out which lawn care service you want to work with to mow your yard without the hassle of having to call around and check lawn maintenance references and all of that nonsense. With GreenPal you can simply read reviews that and other people in the Hurst, Tx area have had to say and hire the best fit lawnmowing service that you can hire with respect to pricing quality without having to take a gamble on the yard maintenance company in Hurst that is not a good fit for your lawnmowing needs. Green peppers on boarded some of the best lawnmowing services in Hurst to operate their landscaping maintenance company. So no matter if you live over by Chisholm Park or even over by L. D. Bell High School in Hurst Texas GreenPal has dozens and dozens of qualified and prescreened lawn care service companies who use the system to operate their lawn mowing company and actually want to compete over your yard mowing. If you get your lawn maintenance quotes simply choose the yard mowing business that you want to work with right from your GreenPal dashboard and they will be out to cut the grass in most cases the very next day to cut your grass and if the first lawnmowing goes well you can set up ongoing grass cuttings right from your GreenPal dashboard it's a simple as that. So finding scheduling and pay for lawn care has never been easier in Hurst Texas should you have any questions about how to use your GreenPal lawn maintenance account after you get set up do not hesitate to reach out. Also if you need local lawn mowing businesses in Grapevine, TX no worries, GreenPal has got your back there as well as with local lawn maintenance in Saginaw TX nearby me GreenPal can assist in those areas near Hurst as well.
Lawn Mowing Cost Calculator
Find out the average cost for Lawn Care Services In Hurst TX
About Hurst Texas
Hurst is a city in the U.S. state of Texas located in the densely populated portion of northeastern Tarrant County.
The City of Hurst is surrounded by other communities including, Bedford, Euless, Fort Worth, Richland Hills, North Richland Hills, Grapevine, and Colleyvile. Hurst's education system is sponsored and served by the Hurst-Euless-Bedford Independent School District, while other school districts Grapevine-Colleyville ISD and Birdville ISD serve the far north and far west portions.

Places of importance inside Hurst include the Tarrant County College campus that was built in 1961, the newly constructed Tarrant County Northeast Courthouse, the headquarters of Bell Helicopter (considered to be in the city limits of Fort Worth), The Hurst/Bell Station (opened in September 2000) that is jointly owned by the Dallas Area Rapid Transit and the Trinity Railway Express. The city's premier shopping centre, North East Mall that was ranked the #1 Shopping Mall in Tarrant County and is the third largest mall in the state of Texas. The North East Mall opened in March 1972, is owned by the Indianapolis-based Simon Property Group. Hurst's only cinema complex, the North East Cinemark Rave 18 opened in 2004.
In the city, the population was spread out with 25.5% under the age of 18, 8.3% from 18 to 24, 30.3% from 25 to 44, 23.6% from 45 to 64, and 12.4% who were 65 years of age or older. The median age was 37 years. For every 100 females there were 94.6 males. For every 100 females age 18 and over, there were 91.2 males. The median income for a household in the city was $50,369, and the median income for a family was $57,955. Males had a median income of $40,734 versus $29,551 for females. The per capita income for the city was $23,247. About 4.5% of families and 6.6% of the population were below the poverty line, including 10.4% of those under age 18 and 3.7% of those age 65 or over.

Places in Hurst include North East Mall, an upscale mall owned by Indianapolis-based Simon Property Group, Rave Motion Pictures, which is the major attraction of the city, and Chisholm Park. The city features two city run water parks, an athletic center, and a wide variety of restaurants. Source: Wikipedia Hurst, TX
Save Time, Save Money,
Book a great lawn service now with GreenPal.