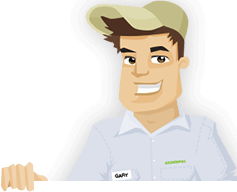 Needing your Lawn Cut?

Get Competitive pricing without the hassle

Book lawn mowing by a pro in Mansfield

Order lawn mowing now without calling around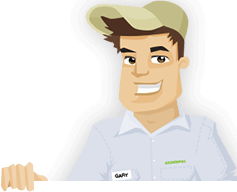 Needing your Lawn Cut?

Get Competitive pricing without the hassle

Book lawn mowing by a pro in Mansfield

Order lawn mowing now without calling around
Local lawn mowing services in Mansfield Texas
compete for your lawn

Here are Best Lawn Care Services in Mansfield, TX as of Sep, 2023
5 Star Ratings about GreenPal
Beverly Friddle
Lawn Care in Mansfield TX

"I live near Britton Park in Mansfield and I rent a home and usually cut my own yard. My push mower broke down on me and so with the grass quickly growing I had to act quick. I tried a couple different lawnmowing apps and after two of them didn't work out I started calling around on craigslist for lawn care services near me in Mansfield. This also proved to not fix my situation but then I thought I found GreenPal and the mobile app went out and found me five different lawnmowing services nearby me in Mansfield Tx who were competing over my lawn mowing for the very next day. It was simply amazing. I hired the middle of the pack on the lawnmowing price list and the lawn cutter came out and mow the yard actually that very same day. The process was so smooth I have them coming to mow every 10 days so I don't have to worry about the yard anymore."
Kevin Crumpton
Lawn Care in Mansfield TX

"I recently moved into a home nearby James McKnight Park East in Mansfield and this is the first time I have ever had a yard that needed to be maintained. I've always lived in apartments my whole life up until now and so I guess you could say that I'm not really cut out for yard maintenance. I did not know where to start, I didn't know who to call for lawn care services in Mansfield, and I didn't even want to try to learn all of this mess. After doing some quick searching on Facebook I discovered the GreenPal website and it was exactly what I looking for. GreenPal took all of the guesswork out of getting us a lawn care service signed up to cut my grass at an affordable price. The best part was I didn't even have to be home when they came to mow I just signed up got prices and hired a lawn care service to mow the yard the very next day it was a simple as that."
<

Russell Ward

Lawn Care in Mansfield TX

"I own three houses nearby Mansfield Texas and I use GreenPal to maintain the yards on all of them. GreenPal is cool because the mobile app will let you audition different lawn care services near Mansfield to find the ones that you like to work with for your yard cuttings. Of the three homes and I have in Mansfield Texas I'm using two different lawnmowing services and believe it or not GreenPal makes it so easy to manage multiple yard mowing companies for different yards' management. I think that's what I like about the most about it, and it saves me the hours of time so I don't have to worry about calling these lawn care guys to remind them to mow on a given week the GreenPal mobile app just handles all of that for me. So if you are looking for a painless way to get affordable lawn care services in Mansfield I recommend it."
Curtis Webb
Lawn Care Service in Mansfield TX

"Well, my last lawn care service disappeared on me and sadly my lawn guy just quit calling me back and quit showing up to cut the grass. I kept delaying the inevitable hoping he would show back up to mow the yard however it never happened and before I knew it my grass is almost too 2 feet tall. Realizing it was time to move quickly and get a new lawn care service in my yard so I wouldn't get some kind of penalty or nasty letter in the mail from the city of Mansfield. GreenPal made the prospect of having to negotiate an interview different lawn care services in Mansfield super smooth and actually kind of fun. After I created my account for lawnmowing prices the yard maintenance proposals just flooded into my email box and I had a new lawn care service hired and set up from the yard maintenance within an hour. Simply amazing and it's mind blowing what technology can do these days to make our lives easier. Check it out for yard maintenance in the Mansfield Texas area."
Not in Mansfield, TX?
Here are GreenPal's lawn serivce areas
Is your grass tall, are you looking for a reliable lawn mowing service and Mansfield Texas but you are a little frustrated because nobody will call you back? Well don't feel bad it happens all the time. It's just hard to get a hold of local lawn care services that mow yards in the Mansfield Texas area when you need them the most to cut your grass. The local economy in Mansfield is booming and so most reliable yet affordable lawn maintenance companies that cut grass and Mansfield are busy and they have a tough time returning phone calls for yard cutting estimates. This is especially the case during the day when they are out mowing yards and can't hear your phone call when you were calling them for a lawn maintenance price request. Well the good news is is that all those problems are solved because now you have gotten to GreenPal. GreenPal is specifically built to solve all of these lawn maintenance problems and make ordering lawnmowing services as easy as one getting prices to reading reviews about lawnmowing services nearby you in the Mansfield area and pushing a button to hire and pay them.

It's as easy as that. So stop calling around and leaving voicemails to different lawnmowing services nearby the Mansfield area and start relaxing on the weekend and just get the lawn mowed. The way it works is you in into your lawn maintenance details one time about what you are looking for with respect to yard mowing services this year in Mansfield. Then GreenPal sends the word out to local lawnmowing services in the Mansfield area who actually want to cut your grass and this saves you tons of time because you don't have to wait around for lawnmowing guys to come out to your house and measure your yard and submit a lawnmowing price to you. You can just simply relax and wait for customized affordable yard maintenance prices to be emailed and texted to you and then after that the best part is you can read over lawn mowing reviews these local lawn care services and have received from local residents of the Mansfield Texas area about how they did on their yard maintenance. The whole process is super smooth and easy and you can literally get done in a few minutes what normally takes hours and hours of calling around and interviewing different yard mowing services in Mansfield. So good news is is no matter where you live in Mansfield area whether it be over by Katherine Rose Memorial Park or even over by Joe Pool Lake GreenPal has done the hard work for you and has attracted the best lawn care services in Mansfield who want to cut your cut your grass tomorrow and for as long as you live in your home in Mansfield Tx. Should you have any questions after you create and use your GreenPal account to save time and money on lawn care services don't hesitate to reach out to us we would be happy to help. Also if you need local lawn cutting businesses in Hurst, TX and not only that but possibly need a local lawn care service in Saginaw TX nearby me GreenPal can assist in those towns near Mansfield as well.
Lawn Mowing Cost Calculator
Find out the average cost for Lawn Care Services In Mansfield TX
About Mansfield Texas
Mansfield is a suburban city located mostly in Tarrant county, with small parts in Ellis and Johnson counties.
The first wave of European settlers arrived in the rolling Cross Timbers country of north central Texas in the 1840s. Primarily of Scotch-Irish origins, these pioneer farmers came for the most part from southern states, following the frontier as it shifted west of the Mississippi. They entered an area where Native Americans had been living for thousands of years. The Comanche posed a serious threat to the settlers, and in 1849, the U.S. Army established Fort Worth to protect the farms along the sparsely populated frontier. consisting of the ACE program and the BIC program.

The area southeast of the fort (and of the Trinity River) was well protected and presumably fairly well settled by the early 1850s. In one well-documented case, eight related families migrated to the area in 1853 from Illinois. Three of the four Gibson brothers in this group established homesteads about 4 miles (6 km) northwest of present-day Mansfield. This settlement, which became known as the Gibson Community, included a school and a church building by 1860.
Students living in the Tarrant County portion of Mansfield, as well as most of those living in the Johnson County portion, are served by the Mansfield Independent School District with total enrollment of 32,638 students. The high schools in the district are Mansfield High School, Mansfield Summit High School, Mansfield Timberview High School, Mansfield Legacy High School, Frontier High School, Mansfield Lake Ridge High School, and the Alternative Education Center consisting of the ACE program and the BIC program.

The district's athletic facilities are the Vernon Newsom Stadium and MISD Natatorium which make up the MISD Multi-Purpose Athletics Complex and the RL Anderson Football Stadium located near downtown. The recently opened Center for Performing Arts consists of two venues: the 5,500-seat Claude H. Cunningham Performance Hall and the John Washington Professional Development Center which accommodates 500. Source: Wikipedia Mansfield, TX
Save Time, Save Money,
Book a great lawn service now with GreenPal.