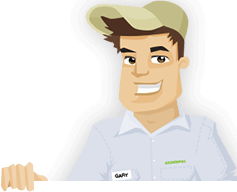 Needing your Lawn Cut?

Get Competitive pricing without the hassle

Book lawn mowing by a pro in Bedford

Order lawn mowing now without calling around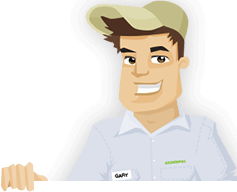 Needing your Lawn Cut?

Get Competitive pricing without the hassle

Book lawn mowing by a pro in Bedford

Order lawn mowing now without calling around
Local lawn mowing services in Bedford Texas
compete for your lawn

Here are Best Lawn Care Services in Bedford, TX as of Oct, 2023
5 Star Ratings about GreenPal
Andrea Lewis
Yard Mowing in Bedford TX

"Well my roommate is supposed to cut the grass, but after I got back from vacation he let the lawn get over 2 feet tall and I was greeted with a potential fine from the city of Bedford Texas saying if we didn't get somebody out to cut the grass within 48 hours they were going to send their crew to mow the yard and charge me a $300 fine. So I frantically started calling around all over the mid-cities area and Bedford Texas to look for a grass cutting company that could get our yard back under control. It wasn't until I found GreenPal that I actually got somebody set up to mow the yard the very next day, and just in the nick of time to because I was about to get slammed with a $300 fine for tall grass from the city of Bedford. Thank you GreenPal for bailing me out of a jam."
Luis Sharp
Lawn Mow in Bedford TX

"I rent a home by Valentine Park in Bedford, and I will be moving out of it to purchase my first home in a few months. So I was kind of in between homes and grass cutting companies in Bedford want to mess with my yard mowing needs because I wouldn't commit to a long-term lawn maintenance contract agreement. Luckily, I found GreenPal on the Bedford Texas Facebook group and a couple people recommended the lawnmowing app to order on demand grass cutting. I guess the thing I really like about GreenPal is the ability to order lawn care service without signing a contract and committing to an entire year of lawnmowing. I was able to set up my service and end the lawn mowings for the yard by my move out date. I'm probably going to use GreenPal to find my next lawn care service for my new home that I buying as well."
Carl Fisher
Lawn Mowing Service in Bedford TX

"I own rental properties throughout the entire mid-cities area and have 4 yards that I have to get cut every two weeks in the Bedford Texas area. Managing multiple lawn care services it's a total pain in the neck, they never show up on time, their billing for yard maintenance is always inaccurate, and mailing a check to them is a total waste of my time. GreenPal solved all of this headache for me for my rental properties on Paint Brush Periwinkle St. and Forest Ridge Dr in the Bedford Tx area because they have a multiple properties dashboard that is very simple and lets me manage multiple yard maintenance contractors at one time. I have since recommended GreenPal to five other clients of mine and they have had a positive experience managing multiple lawn maintenance company just like I have."
Michael Stovall
Lawn Care in Bedford TX

"Wow is all I can say about GreenPal. I was looking for a reliable yet affordable grass cutting service to mow my yard in near Cheek Sparger Rd in Bedford and GreenPal delivered three competitive grass cutting prices that were all cheaper than I was paying my last grass cutting service. I can honestly say that the GreenPal mobile app saved me probably five hours of calling around to different lawn care services In the mid-cities area. I'll have to admit I was skeptical that the lawnmowing website was going to work or not but sure enough I got a great affordable lawn care service that came out and cut my grass the very next day after I signed up for lawnmowing prices."
Not in Bedford, TX?
Here are GreenPal's lawn serivce areas
Looking for a fast and easy way to schedule and pay for grass cutting in Bedford Texas and the MId Cities area? Look no further you have found it welcome to GreenPal. GreenPal is the easiest way in Bedford and northeast Tarrant County, Texas to find the most reliable and the most affordable low-cost and affordable lawn maintenance companies nearby to come cut your grass today or tomorrow. When you need a trusted yard maintenance company, it can be a headache to try to find which lawn care services nearby are reliable and which grass cutting companies will flake out or not do such a good job vs the lawn maintenance companies in Bedford that will actually do show up to mow your yard. That's why we built GreenPal. GreenPal has invested hundreds even thousands of hours for you to find the best lawn maintenance companies in the Bedford Texas area so you don't have to waste hours calling around leaving voicemails and begging them to come out to mow your yard.

The local business environment in the Bedford Texas area is strong and healthy, and a side result of that is yard maintenance companies are typically busy out cutting grass and it's hard for them to return your phone call when you are needing a lawnmowing cost price quote. GreenPal helps you get reliable affordable lawn maintenance prices in Bedford fast . Just enter your details about your yard cutting needs one time and then the lawn cutting prices are emailed right to your email inbox, After that the really cool thing is you can read reviews that other folks in the Bedford Texas and the Mid Cities area have said about their lawn maintenance services so you can make an informed hiring decision rather than just guessing if any of Bedford lawn care services are actually going to show up to mow your yard or not. GreenPal has on-boarded dozens of qualified yard maintenance companies nearby Bedford that cut grass over by Colleyville Nature Center, Sparger Park, Mayfair Park Hurst, and by Rosebud City Park or by Bedford Splash in the Bedford area. So if you live in any of those parts of town odds are you can get the same day or next day yard mowing service on the GreenPal lawn care services mobile app. If you already get started for your free lawnmowing prices just click the orange button at the top of your screen and you'll get 3 to 5 yard maintenance costs that include your basic mowing, edging of your sidewalks, curbs and landscaping beds, and blowing off all the clippings when they are done mowing. Bagging of your grass clippings is not included in your grass cutting prices, however the vendor you select will do a good job of mulching up the clippings. So if you live in Cheek Sparger Rd, Woodpark Ln, Paint Brush Ln or Periwinkle St., go ahead and click the button to get your free low-cost and affordable grass cutting prices from local lawn care services nearby the Bedford Texas area, if you need any help figuring out which want to hire just give me a holler and I will be glad to give you assistance. Have a great day.
Lawn Mowing Cost Calculator
Find out the average cost for Lawn Care Services In Bedford TX
About Bedford Texas
Bedford is located in northeast Tarrant County, in the "Mid-Cities" area between Dallas and Fort Worth.
As of the census of 2000, there were 47,152 people, 20,251 households, and 12,515 families residing in the city. The population density was 4,713.6 people per square mile. There were 21,113 housing units at an average density of 2,110.6 per square mile. The racial makeup of the city was 87.63% White, 3.65% African American, 0.51% Native American, 3.62% Asian, 0.25% Pacific Islander, 2.44% from other races, and 1.89% from two or more races. Hispanic or Latino of any race were 7.22% of the population.

The City of Bedford, Texas Home Rule Charter was adopted September 24, 1966. The city operates under a Council-Manager form of government and provides the following services by its charter: public safety, public works, health, culture, recreation, community development, water and sewer utilities. According to the city's 2013-2014 Comprehensive Annual Financial Report, the city's various funds had $62.5 million in revenues, $56.9 million in expenditures, $127.4 million in total assets, $67.2 million in total liabilities, and $22.4 million in cash and investments.
In 2004, the Bedford city council determined that after years of cost cutting, a property tax increase would be necessary. The council adopted a higher tax rate, but it triggered a tax rollback election in March 2005. The rollback provision passed and the city council revised the budget immediately due to the lack of funds, cutting city services including swimming pools, recreational centers, and the city library. However, an anonymous donation of $300,000 allowed the reopening of the library, one pool, the recreational center, and senior center.

Bedford is within the Hurst-Euless-Bedford Independent School District. Brown Mackie College, a system of for-profit colleges, has a Bedford campus that offers courses in healthcare and wellness, business and technology, and legal studies. In June 2016, Brown Mackie College announced that it would be closing most of its campuses and would not accept new students at the Bedford campus. Source: Wikipedia Bedford, TX
Save Time, Save Money,
Book a great lawn service now with GreenPal.