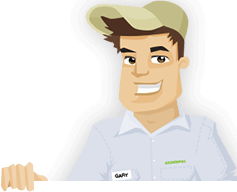 Needing your Lawn Cut?

Get Competitive pricing without the hassle

Book lawn mowing by a pro in Garland

Order lawn mowing now without calling around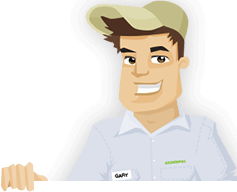 Needing your Lawn Cut?

Get Competitive pricing without the hassle

Book lawn mowing by a pro in Garland

Order lawn mowing now without calling around
Local lawn mowing services in Garland Texas
compete for your lawn

Here are Best Lawn Care Services in Garland, TX as of Sep, 2023
5 Star Ratings about GreenPal
Ashley Duncan
Grass Cutting in Garland TX

"I'm very picky with who cuts my grass, and I usually mow the yard myself however my push mower broke down on me and so I reluctantly had to hire a lawn mowing service to cut my yard for me. I started gathering estimates for yard maintenance from different lawn care services throughout the garland Texas area and was disappointed by the pricing, responsiveness, and overall professionalism that they exhibited. It wasn't until I stumbled upon the GreenPal website while searching for lawn care services near me in Garland was I able to hire an affordable lawn mowing company to cut my grass in Gatewood Estates."
Sharyn R. Beach
Yard Cutting in Garland TX

"I rent a home in Garland in La Prada Green and my roommate and I were just looking for a basic lawn cutting service to keep the city of Garland off of our back. When I quickly found out calling around for an estimate for lawn maintenance from different lawn care services throughout Garland was that most of these lawn cutters want you to sign a contract for them to service your yard and property. I didn't want sign a lawn maintenance contract because I don't know if we're going to move out at some point. Enter GreenPal. The lawnmower app saved the day and got me hooked up with a great lawn cutting company that is mowing my home on a every 14 day lawn maintenance schedule. I'm happy and my roommate is happy and now we get the lawn cut like clockwork with no headache."
Mary Howard
Yard Mowing in Garland TX

"I'm a real estate investor in the greater Dallas Texas area and I have four rental properties in Garland Texas. Out of all of my vendors that I used to maintain my homes' lawn maintenance companies always give me the biggest headache. It is so routine for them to flake out and disappoint me and not show up to cut the grass when I say they are or send me incorrect lawn maintenance billing statements it wasn't until I found GreenPal did I find a rock solid solution for maintaining all of my yards. GreenPal put me in control of my rental properties yard maintenance and I have three different lawn care vendors in Garland mow my yards in First Centerville, Camelot, and Park Groves. I highly recommend GreenPal to anybody who is tired of getting jerked around by lawn maintenance companies in Garland."
Brenda Allen
Yard Cutting in Garland TX

"Well after nine lawnmowing seasons my landscaper that I was using to cut my grass in Garland went out of business. Which really sucks because he knew all of the nuances of my yard and my particulars with how I like my grass cut. Needless to say I was put out and so I started searching for another lawn maintenance company in Garland to cut my yard in the Rainbow Estates. One of my neighbors said they had luck with the GreenPal lawn care service mobile app and so I decided to give it a shot because the local lawnmowing prices were free anyways. The whole process to hire a lawn care business was super smooth and the good news is is that I got introduced to a lawn cutting service in Garland that would mow my yard cheaper than my last lawn guy, so in the end it all worked out."
Not in Garland, TX?
Here are GreenPal's lawn serivce areas
Welcome to the easiest way in the world to get lawn care service and yard maintenance done in Garland Texas. If you live in the Garland Texas area and have let your grass get a little tall and are looking for some professional help with your yard, then look no further you have arrived to the right place. GreenPal has found the best lawn care services in Garland that are reliable and will actually show up to cut your grass on the day that they say they will. You can order lawnmowing online with a few taps on your smartphone or clicks on this website as well as with the GreenPal lawn care mobile app. If you are ready to get started go ahead and click the orange button at the top of your screen and you will get 4 to 5 free lawn mowing estimates from local residential based lawn care services in Garland Texas and Dallas County that are ready and waiting to cut your grass. We invest hundreds of hours to find the best lawn care services in Garland so you can order lawn care services from them with a breeze. We speak to each and everyone of these lawn maintenance companies, we speak to their past and previous lawn maintenance customers whom they have cut grass for in the Garland Texas area, after that we look over their lawn cutting equipment to make sure that they have taken the time to invest real money in real lawn maintenance equipment.

That's right when you order a lawn care service on GreenPal in the Garland Tx area they will not be showing up with some raggedy Walmart push mower, they will bring actual lawn maintenance equipment to your home and do a professional job cutting your grass. That's just part of some of the headache you avoid you when you order your lawnmowing service online through the GreenPal website versus doing it the old way and calling around on the Garland Texas craigslist leaving a bunch of voicemails and hoping you get some decent lawn cutting quotes. After you get your lawnmowing estimates on GreenPal you can read reviews about what other residents of the Garland have said about their lawn mowing skills, their reliability, their professionalism with their lawn maintenance service, and ultimately how good of a job they do cutting grass. After the first lawnmowing goes well, you can set up recurring lawn maintenance visits with that same lawn care service all from your smartphone and the lawn cuttings are conveniently billed to your credit card on file so you gone are the days of having to mail a check to the lawn maintenance company or leave a check under the mat or cash stashed somewhere to pay for the grass cutting. Payment is all seamlessly handled and secure fashion right to the GreenPal mobile app. So whether you live in Firewheel, Coomer Creek, or Firewheel Farms in the city of Garland Tx, GreenPal has dozens of pre qualified lawn care services that want to cut your grass. You probably seen many of them riding up and down Lavon Drice and the good news is now you can hire an affordable lawn mowing service now , without even making a phone call for lawn service estimates. Should you have any questions do not hesitate to reach out we are here to help you find, schedule, and pay the best lawn care service in Garland Texas. Also if you need affordable yard maintenance services in Flower Mound, TX or wanting to get yard mowing service in Mesquite TX nearby me GreenPal has onboarded affordable lawn care services in those parts of Dallas County area as well.
Lawn Mowing Cost Calculator
Find out the average cost for Lawn Care Services In Garland TX
About Garland Texas
Garland is a large city northeast of Dallas and is a part of the Dallas–Fort Worth metroplex.
As of the 2010 census, the city had a population of 226,876, making it the 87th-most populous city in the United States of America and the 12th-most populous city in the state of Texas. Garland is second only to the City of Dallas in Dallas County by population and has easy access to downtown Dallas via public transportation including two Dart Blue line stations and buses.

In 2008, Garland was ranked #67 on CNN and Money magazine's list of the "Top 100 Places to Live". As of 2014 the city was considered the 6th "Best City for Working Parents". In 2014 Garland was ranked the 7th best city for saving money. This ranked Garland 2nd best in Texas.In 2015, Garland was listed #17 overall and #5 best mid-sized city to purchase a home for "First-Time Home Buyers". In 2015, Garland was labeled the 8th "Best Run City in America".In 2016 Move.org rated Garland as the 8th "Best City in America to Raise a Family". Wallethub ranked Garland as the 17th "Best in the Country for a Job" in 2018. This placed Garland as the 2nd "Best in Texas".
In the 2000s, Garland added several notable developments, mostly in the northern portion of the city. Hawaiian Falls waterpark opened in 2003. (Garland formerly had a Wet 'n Wild waterpark, which closed in 1993). The Garland Independent School District's Curtis Culwell Center (formerly called the Special Events Center), an arena and conference facility, opened in 2005. Later that year, Firewheel Town Center, a Main Street-style outdoor mall, owned by Simon Property Group, opened in October 2005. It has over 100 business and includes an AMC theater. In 2009, the city, in conjunction with the developer Trammell Crow Company, finished a public/private partnership to develop the old parking lot (the land between 5th Street, 6th Street, and on the north side of Austin Street) into a new mixed-use, transit-oriented development named 5th Street Crossing. Catercorner to both City Hall and the downtown DART Rail station, the project consists of 189 residential apartment units, 11,000 square feet of flex retail, and six live-work units. Source: Wikipedia Garland, TX
Save Time, Save Money,
Book a great lawn service now with GreenPal.