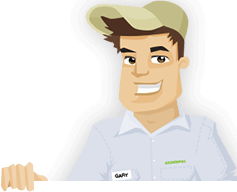 Needing your Lawn Cut?

Get Competitive pricing without the hassle

Book lawn mowing by a pro in Flower Mound

Order lawn mowing now without calling around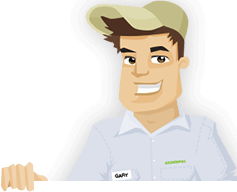 Needing your Lawn Cut?

Get Competitive pricing without the hassle

Book lawn mowing by a pro in Flower Mound

Order lawn mowing now without calling around
Local lawn mowing services in Flower Mound Texas
compete for your lawn

Here are Best Lawn Care Services in Flower Mound, TX as of Sep, 2023
5 Star Ratings about GreenPal
Louise Jones
Lawn Maintenance in Flower Mound TX

"I was looking more than just a basic affordable lawn cutting service in Flower Mound, I really wanted my yard to be the best on the block near Tour 18 Dallas. I found GreenPal on the Flower Mound Texas Facebook group and decided to give it a shot. While creating my account they enabled me to be very specific about what type of lawn cutting service I was looking for to maintain the yard and get my lawn and garden back in shape. I auditioned and interviewed three different lawnmowing services and hired an affordable full-service landscaping company in Flower Mound all with no contract. GreenPal made the whole process from interviewing contractors, to reading over lawn maintenance reviews other folks in Flower mound had to say, getting pricing, hiring and payment for the yard maintenance all smooth simple and easy through the GreenPal mobile app."
Sharon Hearn
Lawn Maintenance in Flower Mound TX

"Ever had the case of the disappearing lawn man? That happened to me right at the beginning of this lawn mowing season. I have been using the same lawn maintenance company in Flower Mound for 10 years and up and out of nowhere my lawn maintenance guy wouldn't return my phone calls and let my grass grow to over to be 14 inches tall. I was almost frantic when I came home from work while traveling one week in my grass was so overgrown I was afraid my neighbors were going to kill me. I started calling around other lawn care services in the Flower Mound Texas area out of craigslist send yelp and Google and I found the Greenpal lawnmowing mobile app. This was just what I was needing, they set me up with a reliable and affordable lawn maintenance company that specializes in residential lawn maintenance in Flower Mound Tx. I hired them to get my yard cut and then set up every two weeks to cut my grass this year. I am very pleased."
Anthony Freeman
Lawn Care Service in Flower Mound TX

"My sister lives by Post Oak Park in Flower Mound and I live over by Park Place Park. We were looking to save a little bit of money on yard maintenance by going with the same lawn cutting service this year and kind of combining our buying power so to speak. GreenPal enables you to manage multiple lawn's maintenance from one account and so that's kind of the cool thing about it. We were able to get yard cutting bids on both of our yards and use one lawn cutting service in Flower Mound to maintain the yard for us this lawnmowing season. We set up our account in less than two minutes and got five competitive lawn cutting offers from different lawnmowing services around the flower mound Texas and the Denton County area in less than 10 minutes. It was amazingly simple to use and blazingly fast to find a good lawn cutting service to take care of our yard for us this year."
Keely Deleon
Lawn Care Service in Flower Mound TX

"We've used the GreenPal lawn care app to get our grass cut for our home by Bridlewood Golf Club in Flower Mound for three grass cuttings now and I think the thing I like the most about the GreenPal lawnmowing mobile app is just simple convenience. With my last grass cutting company I would have to leave a check to pay for each yard mow under the doormat in the backyard each time he cut the grass and sometimes I would forget and sometimes he would have to chase me down for payment, it was just a total hassle. GreenPal enabled me to just seamlessly pay my lawn cutting service every two weeks right from my credit card on the GreenPal account and I was able to schedule and manage everything right from the mobile app. This is a really cool app and I recommend it for anybody looking to save time and headache on their lawn cutting services in Flower Mound, Tx."
Not in Flower Mound, TX?
Here are GreenPal's lawn serivce areas
Has your grass gotten to be a little tall? Have you called dozens and dozens of lawn care services in Flower Mound Texas nearby and are waiting for a return voicemail to get a price on how much it's going to cost to cut your grass? Well then look no further you have arrived to the right place. Welcome to GreenPal Flower Mound's easiest way to find the best lawn care services near me to cut your grass. GreenPal saves you time and money by helping you quickly get custom and competitive lawnmowing prices, read over lawn care service reviews, and hire the best fit yard maintenance company and lawnmowing service that you can in the Flower Mound and Denton and Tarrant counties. GreenPal done the hard work for you by interviewing hundreds of lawn care services throughout the greater Dallas Texas area and we have onboarded some excellent lawn maintenance companies in North West Texas Dallas and in the city of Flower Mound Texas. As you know Flower Mound is growing like crazy and one of the unfortunate side effects of that is smaller local lawn care services in Flower Mound get behind on their lawn care service customers and it's hard for them to come out and give you a price for how much it is going to cost to maintain your yard on a weekly or every two week basis.

GreenPal eliminates all that hassle for you by enabling you to enter your details about your yard and what you were needing done with respect you your yard maintenance into one place and then you can get competitive quotes from local lawn care services in Flower Mound are that specialize in residential lawn maintenance and that you can hire today to cut your grass tomorrow all with no long contract. That's right if you need just a one time lawn cutting or if you are looking for a weekly, every 10 days, or every two weeks yard maintenance GreenPal can help you find a perfect fit lawn maintenance company for you to find schedule and pay the best Lawnmowing service near me in Flower Mound. Whether you live near Grapevine Lake, Heritage Park in Flower Mound or over by Twin Coves Park, GreenPal has on boarded the best lawn care services available for you to hire to do your yard maintenance. We do the hard work for you by taking over their lawnmowers to make sure that they are of top-notch lawn cutting caliber, and we also look at other lawnmowing said they have completed for the residents of the flower mound Texas area. We check over the quality with how they cut their customers grass, and then we talk to their previous lawn maintenance clientele to find out if they were a professional lawn care service or just a fly-by-night grass cutter like you would find on the Flower Mound craigslist page. So if you live by Colony Park or Bakersfield Park GreenPal can usually help you find a reliable lawnmowing company to cut your grass the same day or the next day. Thank you for your consideration and using GreenPal for your yard maintenance needs should you have any questions do not hesitate to reach out I'm here to help you find the best lawn care service in Flower Mound that you can. Also if you need affordable lawn maintenance in Mesquite, TX or wanting to get local lawn maintenance services in Arlington TX nearby me GreenPal has onboarded in these areas of the Dallas Metro area as well.
Lawn Mowing Cost Calculator
Find out the average cost for Lawn Care Services In Flower Mound TX
About Flower Mound Texas
Flower Mound is an incorporated town located in Denton and Tarrant counties in the U.S. state of Texas.
Located northwest of Dallas and northeast of Fort Worth adjacent to Grapevine Lake, the town derives its name from a prominent 12.5-acre mound located in the center of town.

After settlers used the site for religious camps during the 1840s, the area around Flower Mound was first permanently inhabited in the 1850s; however, residents did not incorporate until 1961. Although an effort to create a planned community failed in the early 1970s, Flower Mound's population increased substantially when Dallas/Fort Worth International Airport opened to the south in 1974. As of the 2010 United States Census, the population was 64,699,reflecting a 28% increase over the 50,702 counted in the 2000 Census. Flower Mound is the largest town in terms of population in Texas, and the only town with a population greater than 20,000..
Flower Mound is located approximately 20 miles northwest of Dallas and 25 miles northeast of Fort Worth on the border between Denton and Tarrant counties. The town is located almost entirely in Denton County, however it has areas that extend into Tarrant County. It is situated on the basin of the Trinity River in the Eastern Cross Timbers subregion in Texas. The town borders Lewisville to the east and a number of cities and towns to the north, including Highland Village, Double Oak, and Bartonville. According to the United States Census Bureau, the town has a total area of 43.4 square miles .Land comprises 41.39 square miles of the total area; Denton County soils include the Silawa, Nawo, Gasil series. Water comprises 2.5 square miles of the total area; Grapevine Lake and Marshall Creek form much of the town's southern boundary. Flower Mound's climate is classified as humid subtropical; the city averages 233 sunny days per year and 79 days of precipitation Source: Wikipedia Flower Mound, TX
Save Time, Save Money,
Book a great lawn service now with GreenPal.