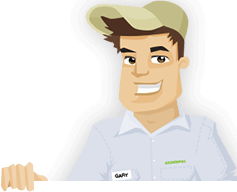 Needing your Lawn Cut?

Get Competitive pricing without the hassle

Book lawn mowing by a pro in Grand Prairie

Order lawn mowing now without calling around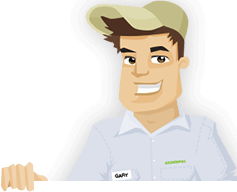 Needing your Lawn Cut?

Get Competitive pricing without the hassle

Book lawn mowing by a pro in Grand Prairie

Order lawn mowing now without calling around
Local lawn mowing services in Grand Prairie Texas
compete for your lawn

Here are Best Lawn Care Services in Grand Prairie, TX as of Sep, 2023
5 Star Ratings about GreenPal
Helene Burson
Yard Cutting in Grand Prairie TX

"The thing I think I like the most about the GreenPal lawn mowing app is the fact that I don't have to talk to any lawn care services in Grand Prairie. Something about lawnmowing businesses in the mid-cities area sometimes they're just not very professional and it could be more trouble than it's worth trading voicemails with them and negotiating price and terms for grass cutting. GreenPal enables me to order my lawnmowing services without even picking up the phone and most Importantly for me personally not having to meet with them in my yard and argue over lawn maintenance pricing and yard stuff like that. I just really despise having to do that and with GreenPal I'm able to order my yard work from my mobile app without even having to make a phone call for yard maintenance pricesl I love it."
Tomas Carter
Lawn Cutting in Grand Prairie TX

"I was trying to save a little bit of money on my lawn mowing costs and I feel like my last lawn care service will charging me flat out too much money and so I started searching around for lawn care services in Grand Prairie to give me a price quote for yard maintenance. This immediately proved to be a total pain in the rear end because none of these lawn guys will even bother calling me back. I started doing some Google search for grass cutters near me in Grand Prairie Texas and GreenPal was the first thing that popped up. After doing a little bit of research about GreenPal and how it works I realize the lawn care services quotes were free to get so I saw that I had nothing to lose. Now, where I was really surprised was the price for the grass cutting from one of the local lawn care services was $10 per lawnmowing cheaper. I jumped on that and four grass cuttings later everything is going smooth with my lawn maintenance."
Iris Archer
Lawn Mowing Service in Grand Prairie TX

"I was looking for just a one time grass cut from my home in Amesbury Estates in Grand Prairie but as it turns out no lawncare services near me wanted to do that. I tried GreenPal because they will let you audition a local lawn care service in Grand Prairie without having to sign a contract for yard maintenance services or landscaping maintenance or anything like that. So I was able to try it out for a one time grass cut and get my one cut and it all worked out so smoothly that would you believe I just signed up for every 14 the yard mowing so I guess it's a good business decision on their part to let folks trying out a nearby lawn care service in Grand Prairie with no obligation."
John Wagner
Yard Mowing in Grand Prairie TX

"My wife demands the yard be perfect seven days a week. I myself hate yardwork and I'm not willing to push mow the yard in the hundred degree temperatures we have in Grand Prairie. It just gets too hot in the mid-cities area to waste my weekends cutting my own grass and I would rather pay a professional lawn care service in Grand Prairie to mow the yard for me. Enter GreenPal. GreenPal makes getting a local lawnmowing service in the Grand Prairie area as easy as ordering an Uber. If you're tired of cutting your lawn check out the mobile app you won't be disappointed, take my word for it."
Not in Grand Prairie, TX?
Here are GreenPal's lawn serivce areas
It's my pleasure to help save you some time and money on your grass cutting service in Grand Prairie Texas. No doubt you are probably looking around for lawnmowing services near me in Grand Prairie because your grass has grown to be a little tall and you're in need of a lawnmowing? Did I read your mind? Well , it gets better I also imagine that you are calling around and leaving voicemails requesting grass cutting prices from local lawn care services in the Grand Prairie area and you're probably not having much luck. I imagine that you might've even six or seven voicemails and haven't even gotten a returned phone call back from any of the local lawnmowing services who might be interested in mowing your yard. Well don't feel bad it happens to everybody and if I'm honest, it's precisely the reason why we built the GreenPal website and landscaping maintenance mobile app. GreenPal's online software that helps you easily get prices from local lawnmowing services and hire the best fit lawnmowing service in a matter of minutes instead of of hours.

Normally what will take you seven or eight hours or even one or two days to accomplish that is calling around getting prices for lawnmowing, looking over proposals from different Grand Prairie grass cutting services, figuring out which grass cutters are any good and will actually show up to mow your yard on the day you contract them to cut the yard, all of these things can be done literally in less than 10 minutes rather than hours if calling all over Grand Prairie. Don't believe it? Just read some of the reviews about GreenPal online lawn maintenance platform we just extended on demand yard maintenance services to Grand Prairie, Tx. You can also read about some of the best lawn care services in Grand Prairie that operate their lawn care services through yard maintenance service on top of the GreenPal technology on this very webpage that you're on right now. Then after you feel comfortable go ahead and click to create your yard maintenance account and the first thing you notice is that you'll be greeted with competing yard cutting prices from local lawnmowing services fighting over your lawn maintenance business. It's a simple as that after you create your account you can compare price compare pricing from local lawnmowing services nearby in the Grand Prairie Texas area and hire the one that you want to work with to mow your yard. You are in total control of the entire process and you are never under any obligation to hire any of these lawn maintenance companies. It's a great way to get quotes and read reviews about local landscape maintenance companies and see what other people want to Grand Prairie Texas had to say about their yard maintenance business. The good news is GreenPal attracts some of the best lawnmowing services in Grand Prairie, Tx and include over by Estes Park or if you live over by the Verizon Theatre you can now get pricing for lawn maintenance and hire a local lawn care service for grass cutting tomorrow in a matter of minutes so just click the red button and give it a shot what are you waiting for. Also if you need cheap lawn care businesses in Grapevine, TX GreenPal can help out in the entire DFW area including local yard maintenance companies in Hurst TX nearby me.
Lawn Mowing Cost Calculator
Find out the average cost for Lawn Care Services In Grand Prairie TX
About Grand Prairie Texas
Grand Prairie is a city in Dallas County, Tarrant County, and Ellis County, Texas.
The city of Grand Prairie was first established as Dechman by Alexander McRae Dechman in 1863. Prior to then, he resided in Young County near Fort Belknap. The 1860 U.S. Federal Census - Slave Schedules shows an A McR Dechman as having 4 slaves, ages 50, 25, 37 and 10. Dechman, learned that he could trade his oxen and wagons for land in Dallas County. In 1863,

After the war, he returned to Birdville for two years before selling that farm in 1867 and moving to Houston, where yellow fever broke out, causing the family to settle in Bryan. In 1876, Dechman traded half his "prairie" property to the T&P Railroad to ensure the railroad came through the town.
The town of Grand Prairie was eventually incorporated as a city in 1909. During World War I and since, Grand Prairie has had a long history with the defense and aviation industry. While the present-day Vought plant on Jefferson Avenue is part of a small strip within the Dallas city limits.

In 1953, the mayor and city council of Grand Prairie went on a "land grab", and attempted to annex nearly 70 square miles of then-unincorporated and largely undeveloped land in southern Dallas and Tarrant counties. Vehement debate ensued, and the legal pressure from cities like Arlington, Duncanville and Irving wound up overturning the unprecedented annexation attempt. Source: Wikipedia Grand Prairie, TX
Save Time, Save Money,
Book a great lawn service now with GreenPal.