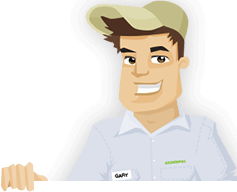 Needing your Lawn Cut?

Get Competitive pricing without the hassle

Book lawn mowing by a pro in Saginaw

Order lawn mowing now without calling around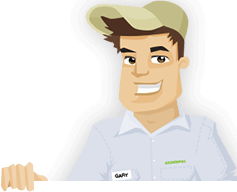 Needing your Lawn Cut?

Get Competitive pricing without the hassle

Book lawn mowing by a pro in Saginaw

Order lawn mowing now without calling around
Local lawn mowing services in Saginaw Texas
compete for your lawn

Here are Best Lawn Care Services in Saginaw, TX as of Sep, 2023
5 Star Ratings about GreenPal
Bonnie Johnson
Lawn Care Service in Saginaw TX

"I just started renting a house near William Houston Park in Saginaw Texas. This is my first time of ever having to get yard maintenance but one thing is for sure I wasn't going to be push mowing the yard. I just work too hard at my job to spend my weekends mowing and pulling weeds and weed eating. I didn't know where to start with finding a decent lawn care service in Saginaw but after searching for nearby yard maintenance services GreenPal popped up. GreenPal made the whole process of finding in booking a lawnmowing services Saginaw as easy as ordering a pizza. I highly recommend this app because the lawn maintenance prices are free to get so you might as will check it out. Five stars."
James Johns
Lawn Mow in Saginaw TX

"The problem for me with grass cutting services in Saginaw has always been the billing for the yard maintenance services. My last lawnmowing guy would always send me a messed up bill every month, his dates for the grass cutting would be off, some months he would overcharge me for mowings and somebody would under charge me for grass cuttings. His solution to this was a flat monthly rate for lawn maintenance 12 months out of the year which I just simply wasn't going to commit to. Heck we hardly need to have our grass cut after November of every year and he wanted me to pay the same flat monthly rate in December as I was paying in July for landscape maintenance. I said to heck with all of that and found out about GreenPal on the Saginaw Facebook group. GreenPal ensures that everything is handled smoothly with my lawn maintenance including the billing and I pay for each grass cutting individually nicely billed to my credit card after I confirm the mowing was completed. It's clean and simple and I love it."
Robert Rodriguez
Grass Cut in Saginaw TX

"I have been using the same lawnmowing company in Saginaw for 9 yard mowing seasons however this year they decided they didn't want to do every two week lawnmowing customers anymore in the essentially forced me to upgrade my service to weekly grass cuttings. I reluctantly agreed however with my little yard maintenance costs doubling I just couldn't simply afford it anymore and so I started searching around for other options for getting my yard cut by Willow Creek Park in Saginaw. That's when I found GreenPal online while searching lawn care services near me and they have an every 10 days and every two week lawn maintenance option that you can schedule with the yard mowing service that you hire on their lawn mowing mobile app. Problem solved and now I don't have to worry about it."
<

Richard Bowers

Lawn Cutting in Saginaw TX

"After getting stood up by my last lawn care service in Saginaw I had had enough and it was time to find a new lawnmowing company to mow my grass. A friend from church recommend GreenPal so I checked it out and I was not letdown. GreenPal made it so easy to get prices for lawnmowing that I ended up getting a new lawnmowing service in less than two hours. They are now coming out to cut the grass every two weeks like clockwork. I just wish GreenPal existed for other things to get done around the house however with respect to yardwork it is just simply the easiest way to get landscape maintenance in Saginaw Texas."
Not in Saginaw, TX?
Here are GreenPal's lawn serivce areas
Hiring a reliable lawn care service in Saginaw Texas is a pain, you have to call around all over town to get prices for grass cutting, meet various lawn care contractors at your yard and negotiate over the pricing for the lawnmowing services, and then try to somehow figure out a way to vet if the lawnmowing service that you are considering hiring is any good or not, and then on top of all of that you really have no reassurance that the lawnmowing company in Saginaw that you are looking to hire is reliable and will actually show up to mow your yard, and if they actually show up to give you your price cutting estimate with their lawn maintenance equipment truck and trailer well then consider yourself lucky but outside of that you really don't know if they have the professional equipment that it takes to run a good lawnmowing service in Saginaw.

Well the good news is is that all of those days are over and now you have made the smart decision and you have arrived at GreenPal which is the easy easiest way in Saginaw, Tx to get grass cutting and landscape maintenance with a few clicks of your mouse or tabs on your smartphone with the GreenPal yard maintenance mobile app. GreenPal has on line technology that has attracted the best lawnmowing services that cut grass in Saginaw to operate their lawnmowing company on top of GreenPal's website, mobile app and technology. This means that you can literally get done in a few moments when normally takes hours or even days of getting and gathering lawn maintenance prices from different grass cutting companies that mow yards in the Saginaw area. Now you are in control and if you create your GreenPal account you'll be delighted when you receive up to five free yard maintenance estimates from local lawnmowing services in Saginaw that actually want to cut your grass tomorrow or the next day after that. You are in total control of who you hired to mow your yard and the best part is you have visibility into which lawnmowing services are solid grass cutting companies and which ones are not so good. After that you can compare pricing for the lawn maintenance that you want and then the best part is you don't have to worry about coordinating payment or leaving a check under the mat for the grass cutting that you get with your GreenPal account. Then after the first lawnmowing goes well you can set up ongoing weekly grass cutting or every two week yard maintenance it's a simple as that. So no matter if you live by Willow Creek Disc Golf Course in the Saginaw area over by Willow Creek Elementary. GreenPal has done the hard work for you in getting you set up with the best local lawn care service and grass cutting company that you could hire to mow your yard in Saginaw Texas. Should you have any questions or if you get your lawn maintenance pricing feel free to email and we will explain to you how to use your GreenPal account to save time and money on yard mowing. Also if you need local lawn care businesses in Grapevine, TX GreenPal also covers that part of DFW as well as with local lawn maintenance in Hurst TX nearby me.
Lawn Mowing Cost Calculator
Find out the average cost for Lawn Care Services In Saginaw TX
About Saginaw Texas
Saginaw is a small city in Tarrant County, Texas, United States, and a Inner suburb of Fort Worth.
The area was settled before the Civil War as an agricultural community, and was named Dido (a name which lives on in some area roads). Three railroad lines came through the area in the 1880s, the Chicago, Rock Island and Gulf Railway (a subsidiary of the Chicago, Rock Island and Pacific Railroad), the Gulf, Colorado and Santa Fe Railway and the Fort Worth and Denver City Railway.

The town was renamed Saginaw in 1882 by Jarvis J. Green (after his first choice of "Pontiac" was rejected by the United States Postal Service), who had lived and worked on Saginaw Street in Pontiac, Michigan. The name Saginaw comes from the Ojibwe language and means "to flow out." It is also the name of a river, a bay, and a city in Michigan.
No colleges or universities are present in this small community, but the city lies within driving distance to Fort Worth and the rest of the Dallas/Fort Worth metropolitan area, which contains a number of colleges and universities including the Tarrant County College system.

Saginaw is served by the Eagle Mountain-Saginaw Independent School District. The four high schools in the district are Boswell High School, Saginaw High School, Chisholm Trail High School, and Watson High School/Alternative Discipline Center (the last of which is targeted to at-risk students.) Source: Wikipedia Saginaw, TX
Save Time, Save Money,
Book a great lawn service now with GreenPal.