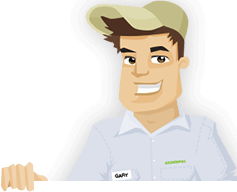 Needing your Lawn Cut?

Get Competitive pricing without the hassle

Book lawn mowing by a pro in Lancaster

Order lawn mowing now without calling around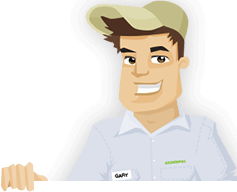 Needing your Lawn Cut?

Get Competitive pricing without the hassle

Book lawn mowing by a pro in Lancaster

Order lawn mowing now without calling around
Local lawn mowing services in Lancaster Texas
compete for your lawn

Here are Best Lawn Care Services in Lancaster, TX as of Sep, 2023
5 Star Ratings about GreenPal
Mary Aguilar
Yard Cutting in Lancaster TX

"My realtor recommended GreenPal about how it helped her save money on her grass cutting services when I just moved to the Lancaster area after buying a home in Pecan Heights. I was not let down when I created my GreenPal account and it worked just like my realtor said it work for her. I got competing grass cutting prices I reviewed all of them and hired the cheapest grass cutter out of the lawnmowing priceless that GreenPal delivered to me. Everything with my yard maintenance was so smooth that I recommended it to three family members since then and I recommend that you check it out too if you are looking for the easiest way in Lancaster to get your yard mowed."
Andrew Morgan
Grass Cut in Lancaster TX

"After reading reviews about GreenPal online I decided to try it out to get my grass cut. I was paying $55 per lawnmowing for somebody to cut my yard in Meadow Creek in Lancaster and I was going to see if I can save a little bit of money on my grass cutting. GreenPal fetched me five competing estimates for grass cutting services within 45 minutes. I was able to compare my lawn mowing quotes and read reviews and also statistics about each of the grass cutting services that I couldn't find anywhere else and I think that's what impressed me the most about the whole thing. Sure enough I hired a lawn mowing service that was $5 dollars per grass cutting cheaper than my last lawn guy and now we are on the fifth grass cutting and everything is going smoothly thus the positive review I am leaving here."
William Bosque
Lawn Cut in Lancaster TX

"I had some friends coming over for a party and I wanted my yard to look nice by my push mower blew up in the middle of the job. So there I was with 10 inch tall grass and people coming over that evening. I decided to give the app a shot because I heard about GreenPal on the radio and I was not let down. After signing up for grass cutting quotes, I hired the most expensive lawn care service out of the pack so to make sure they would get to it. I was not let down, the lawn cutter came out that same day and got the yard all fixed up and even did a better job that I was going to do if my push mower had not broken down on me. I gave the lawn guy I hired a tip right on my GreenPal app and the whole thing was so convenient that I just want to head and booked weekly grass cutting services and so now I don't even have to mow my own yard anymore and it's just lovely. Check out GreenPal I don't think you'll be disappointed."
Jacqueline Layton
Lawn Service in Lancaster TX

"After searching around for two hours for a grass cutting service in Lancaster I decided I was over it. I think I probably left five voicemails for different lawnmowing services nearby me and I didn't even get the courtesy of a return phone call back for somebody to come out and mow my yard. While doing some Google research for lawnmowing services nearby Lancaster Texas I stumbled across the GreenPal website and while it seemed too good to be true I gave it a try. GreenPal got me all fixed up with a solid lawnmowing service in Lancaster that got my yard cut the very same day. They did such a good job of cutting the yard that I have them coming to mow the lawn every 10 days which is another nice thing about GreenPal because my last lawn care service wouldn't mow it every 10 day yard make a schedule. Problem fixed and now I have my weekends back."
Not in Lancaster, TX?
Here are GreenPal's lawn serivce areas
Great news grass cutting, lawn care services, and landscaping maintenance in Lancaster Texas just got super easy. GreenPal has expanded his lawn maintenance website to the Lancaster Texas area which means that you can save time on calling around to different yard maintenance companies nearby you and money on getting your grass cut. Allow me to explain a little bit about how GreenPal works and how the mobile app can save you time and money on your yard maintenance services. For starters the normal way of getting a lawn care service to come out to your home to mow your yard is kind of broken. Still to this day you have to call around and leave voicemails and request prices for yard maintenance services and lawn cutting from yard maintenance businesses nearby. The problem is and has always been that these lawn maintenance companies are busy riding lawnmowers all day and servicing their existing yard maintenance clientele.

What this means is that when you need one of them to come out to cut your yard you have to leave a voicemail and then they have to return your phone call later on that after afternoon or night. Then you play a game of phone tag with them and you have to repeat this process about a dozen times to get multiple competing prices for lawn cutting and landscape maintenance services. Well, GreenPal eliminates all of these problems because the lawn maintenance website has onboarded the best local lawn care services in Lancaster to operate their yard maintenance companies on top of GreenPal's technology. This puts dozens and dozens of prequalified, rated, and reviewed yard maintenance businesses within in your fingertips and it enables you to hire them for lawn cutting in a snap, so now rather than calling around and leaving voicemails requesting prices for lawn maintenance you can get them sent to your email box. This enables you to get grass cutting quotes faster and on your terms. So no longer do you have to wait around and meet them at your yard negotiate over the lawn care service pricing. Grass cutting quotes are emailed right to you in so you can read reviews, their ratings, and gauge how reliable and affordable these local lawn care services in Lancaster, Tx are before you even have to hire one. This is the way yard maintenance should always have been and the good news is that it's easier now more than ever. GreenPal has onboarded some of the best local lawn maintenance businesses in Lancaster to service the following neighborhoods,Beckley Bel-Air Place Apartments, Bellaire Acres, Bellaire Terrace, Bluegrove Rd, Boardwalk, Brook Meadows, Brownlee Park, Clear Springs, Clover Meadow, Colonial Estates, Danieldale, Franklin Farms, Geneva Gardens, Glendover Estates, Indian Canyon, Interurban Heights, J.A. Dewberry Addition, Lancaster Hills no matter what part of Lancaster you live in GreenPal has got you covered. No matter if you live over by Country View Golf Course or over by Belt Line Elementary in the Lancaster area you can now get your grass cut the very next day and at a yard maintenance price you can afford. So if you're ready to get started go ahead and click the orange button at the very top of your screen and simply provide a few details about your lawn maintenance and what you're looking for with respect to your yard maintenance services this year and then GreenPal will help you do the rest. Also if you need local lawn maintenance companies in The Colony, TX GreenPal has got you covered there with fast online ordering for lawn mowing and also with nearby yard maintenance companies in DeSoto TX.
Lawn Mowing Cost Calculator
Find out the average cost for Lawn Care Services In Lancaster TX
About Lancaster Texas
Lancaster is a city in Dallas County. The population was 36,361
In 1841, an act of the Republic of Texas Congress authorized President Mirabeau Lamar to enter into a contract with William S. Peters and nineteen associates to promote settlement in North Texas and paid the company with free land in exchange for recruiting new settlers. Around 600 families would settle in what became known as Peters Colony from 1841 through 1844. The Peters' group advertised heavily in Kentucky, Illinois, Missouri, and Tennessee, and for that reason, many of the earliest settlers were from those states.

The first group to settle in the Lancaster area was Roderick Rawlins and his family from Greene County, Illinois. They left for Texas in September 1844. Rawlins and two of his sons-in-law came ahead to select the general area where they would settle. They chose an uninhabited area south of Dallas along the north bank of Ten Mile Creek as the site of their new settlement. In December 1844, the three men went back to Lamar County near the Red River to bring the rest of their wagon train.
The founder of Lancaster was "A" Bledsoe (some sources list his name as Abram Bledsoe or Albert A. Bledsoe). He was born in Lancaster, Kentucky in 1801. An interesting note regarding his name: according to family lore, when his father Moses first looked at his newborn son, he is said to have remarked, "he looks like a Bledsoe." Thus his name, A Bledsoe, is unmarked by a period.

Bledsoe surveyed and staked off the original town of Lancaster in 1852. He purchased 430-acres of land from the widow of Roderick Rawlins and modeled it after his Kentucky hometown. The layout featured a town square with streets entering from the center of each side rather than from the corners. Bledsoe began selling lots at a public auction in 1853, reportedly giving as many as two-thirds of them to settlers from the nearby Pleasant Run community Source: Wikipedia Lancaster, TX
Save Time, Save Money,
Book a great lawn service now with GreenPal.