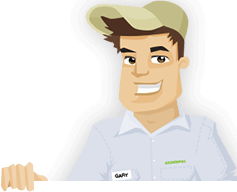 Needing your Lawn Cut?

Get Competitive pricing without the hassle

Book lawn mowing by a pro in Frisco

Order lawn mowing now without calling around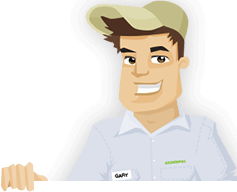 Needing your Lawn Cut?

Get Competitive pricing without the hassle

Book lawn mowing by a pro in Frisco

Order lawn mowing now without calling around
Local lawn mowing services in Frisco Texas
compete for your lawn

Here are Best Lawn Care Services in Frisco, TX as of Sep, 2023
5 Star Ratings about GreenPal
Elaine Blankenship
Lawn Cut in Frisco TX

"I love for things to be nice and neat in my yard and so I guess you could say I'm kind of picky with who cuts my grass. GreenPal lets you audition a few different lawnmowing services before you get set up with ongoing yard maintenance with any of them. This is what I like the most about the lawn care website and so that's why I'm giving it a strong recommendation. I'll have to admit the first lawnmowing service I hired using my GreenPal account didn't really suit my expectations but the second one did and they are right in my yard maintenance budget. Check it out for yard cutting and landscaping maintenance services in Frisco, it's worth your time."
Blanche Lloyd
Lawn Care in Frisco TX

"My son let the grass get super tall because he just didn't have time to keep up with the lawnmowing. Normally the yard mowing is his responsibility but as life just happens to have and sometimes he couldn't keep up with the mowing. I didn't really want to pay a lawn care service in Frisco to come cut our yard in Shaddock Creek Estates but I didn't have any choice and on top of all that our riding lawnmower was getting super worn out and I didn't really want to buy another lawnmower either so hiring a local lawnmowing service seemed to be my only option. While one might think that paying somebody to come out to your home and do your yard work for you would be easy, for some reason in Frisco it's harder than you would think. I guess because our local economy is booming in the small lawn care services get overwhelmed with new yard mowing business but it was just hard to find somebody who wanted to cut my lawn for me. That's where the GreenPal yard maintenance mobile app came in and I got hooked up with three local lawnmowing services who would mow my yard the very next day. While I'm only signing up every two weeks grass cutting I'm getting out for less than $60 per month for yard maintenance, so I'm super stoked."
Edward Phillips
Grass Cut in Frisco TX

"After just looking for a basic grass cutter to come mow my yard every two weeks I was tired of being up stood up by different lawn care services in Frisco nearby for things like fertilization services and flowers and all of that stuff. If I'm honest I really don't care what the yard looks like I just don't want the city of Frisco sending me a nasty letter or upsetting my neighbors from what my yard looks like. So with all that being said you can kind of see that I was looking for cheap lawn care service near me in Frisco Texas. GreenPal delivered just that to me. I felt like a king as I got five different lawnmowing prices from different lawn care services nearby all essentially competing over my lawnmowing service and I hired one for $27 per grass cutting. He did a great job and I guess you could say I'm a happy camper."
Andre Larrison
Lawn Maintenance in Frisco TX

"So I've had to learn the hard way that for some reason when it comes to getting your grass cut in Frisco Texas you have two options. Either you can sign a contract for full landscape maintenance service that runs 12 months out of the year or you can mow your yard yourself. That's really what I realized after going through three different lawn care season's over four lawnmowing contractors and I almost gave up and went out and bought a push mower. Then I heard about GreenPal on the radio and it was it was just what I was looking for. An Easy way to pay for lawnmowing by each individual grass cutting and not have to sign a full contract for landscape maintenance services. I've had my fifth lawnmowing now and things are going so smooth that I have recommended it to five people since then."
Not in Frisco, TX?
Here are GreenPal's lawn serivce areas
Good news now lawnmowing in Frisco Texas is as easy as a few clicks of the mouse on the screen you are on right now. Allow me to welcome you to GreenPal the world's easiest way to get prices for lawn maintenance, compare reviews about local yard maintenance companies in Frisco, and hire a reliable and affordable grass cutting service in the Frisco Texas area without even making a phone call. If you have a minute allow me to explain a little bit about how GreenPal works and how we can save you money on your lawn maintenance services in time comparing, auditioning, and hiring a local yard maintenance company to take care of your grass cutting for you. You see, normally when you have to get somebody to cut your grass in Frisco you'll have to call around to a dozen different local landscaping maintenance companies in first request prices and proposals for yard maintenance. Then those companies have to drive out to your yard measure how big your grass is and how much landscaping you have and then give you a written proposal for yard maintenance. Part of the frustrating thing about the step is most of the lawn care services in Frisco will not even bother calling you back because they are busy mowing other customers yards or they are not taking on any new lawn maintenance clients.

Then the next frustrating thing is many lawn care services don't operate in the same fashion. Some of the Frisco lawn care services will cost more more than others and some will require you to sign a landscaping maintenance agreement before they will even begin cutting your grass. Moreover some don't do every two week grass cutting and some already or not taking on anything but every seven day lawn maintenance clients in Frisco, Tx. Sound like a headache? Because it really is. And we haven't even gotten to how do you make sure they show up on time to mow your yard every week and then leaving a check for the grass cutting every time they mow and reconciling the yard maintenance schedule. All of these things are headache and it's exactly why we built the GreenPal lawn maintenance app for people in Frisco Tx. Now with GreenPal you can do all of that in a matter of minutes and hire an excellent lawn care service local in Frisco Texas without even having to go through all that hassle. So if you live over by Toyota Stadium or even over by The Trails of Frisco Golf Club in Frisco GreenPal has tracked down dozens and dozens of local landscape maintenance companies who are taking on additional yard maintenance clientele in the Frisco area this year. So the good news for you is because now you have found GreenPal you can just click the orange button to get started and somebody will be out to mow your grass tomorrow so long as you higher than by today. Should you have any questions on how to use your GreenPal account to read reviews about local lawn care services in Frisco, and all of that feel free to reach out and we would be happy to help. Also if you need nearby lawn maintenance businesses in Denton, TX GreenPal makes ordering lawn mowing services online a snap there and also can assist with nearby yard maintenance companies in Lewisville TX.
Lawn Mowing Cost Calculator
Find out the average cost for Lawn Care Services In Frisco TX
About Frisco Texas
Frisco is a city located in Collin and Denton counties in Texas. It is part of the Dallas-Fort Worth metroplex.
When the Dallas area was being settled by American pioneers, many of the settlers traveled by wagon trains along the old Shawnee Trail. This trail was also used for cattle drives north from Austin. This trail later became the Preston Trail, and later, Preston Road. Preston Road is one of the oldest north-south roads in all of Texas. With all of this activity, the community of Lebanon was founded along this trail and granted a U.S. post office in 1860.

The current settlement of Lebanon was on the Preston Ridge and was thus too high in elevation, so the watering stop was placed about four miles to the west on lower ground. A community grew around this train stop. Residents of Lebanon actually moved their houses to the new community on logs. The new town was originally named Emerson, but that name was rejected by the U.S. Postal Service as being too similar to another town in Texas.
Like many Dallas suburbs, Frisco is accumulating many retail properties, including Stonebriar Centre, a 165-store regional mall, and IKEA, a furniture store with an area of 28,800 square meters. Retail establishments and restaurant chains line Preston Road, which is one of the major north-south-running traffic arteries in the city.

Frisco took a different economic track than many surrounding cities and elected to use a fractional percent of local sales tax to fund the Frisco Economic Development Corporation (FEDC) rather than DART, the regional transportation body. The effectiveness of the FEDC, whose primary purpose is to reallocate such tax dollars to commercial ventures, is a matter of public debate. Source: Wikipedia Frisco, TX
Save Time, Save Money,
Book a great lawn service now with GreenPal.