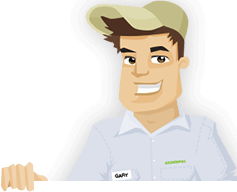 Needing your Lawn Cut?

Get Competitive pricing without the hassle

Book lawn mowing by a pro in Bellaire

Order lawn mowing now without calling around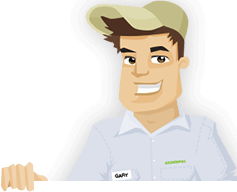 Needing your Lawn Cut?

Get Competitive pricing without the hassle

Book lawn mowing by a pro in Bellaire

Order lawn mowing now without calling around
Local lawn mowing services in Bellaire Texas
compete for your lawn

Here are Best Lawn Care Services in Bellaire, TX as of Sep, 2023
5 Star Ratings about GreenPal
Vicki Donald
Lawn Cut in Bellaire TX

"I have been mowing my own yard. So I guess you could say I took it as an omen that my push mower broke down on me and when I took it to the University Lawn Mower Center lawn mower repair shop they said it was shot and I just needed to buy a new one. I started doing some research of how much it was going to cost to buy a decent push mower and the one I wanted was over $700, so I took that as an excuse that it was time to just hire a grass cutting business near me in the Bellaire Texas area. That's where GreenPal really helped out. After doing a little searching on Google I found GreenPal, and they did all the hard work for me going out and getting the prices for grass cutting and then I hired the one with the best lawnmowing reviews out of the bunch. I recommend the GreenPal lawn care app, it's pretty slick you should give it a shot."
Thomas Doolittle
Lawn Mowing Service in Bellaire TX

"I rent a home by the Nature Discovery Center in Bellaire and I was wanting just a basic grass cutting every 10 days. My last lawn maintenance company up and quit on me because he didn't want to do and every ten-day lawn maintenance schedule anymore, I really didn't want every week or every 14 days for grass cutting because during the Bellaire summers the grass would always let the grass grow over 14 inches tall sometimes just seem like too long to go between lawn cuts. When I heard about GreenPal offering an every ten-day lawn maintenance schedule, I jumped all over it. I was really amazed with how fast they turned around lawnmowing prices from grass cutters near me in Bellaire, Tx, I quickly hired the cheapest lawn care service and now I am happy because I have set up on lawnmowing every 10 days for the rest of the lawn care season."
Ben Rose
Lawn Service in Bellaire TX

"I was so sad when my last lawn care service went out of business, he had been mowing my yard for nine years and so I reluctantly had to go searching for new lawn guy in Bellaire Tx. After calling around to dozens of lawn care services throughout South Western Harris County. I was almost to a point where I was just going to start cutting my lawn again . I'll start looking at what a lawn mower would cost me and it almost made my stomach turn, will do some research online I came across the GreenPal website and decided to give it a shot to find me a new lawnmowing company to mow my yard for me in Bellaire, Tx. After signing up for my free lawnmowing estimates I hired a lawn care service near me four $30 per lawn cutting and I actually showed up and I actually did a great job, all for the same price as I was paying my last longer."
Eric Joseph
Grass Cut in Bellaire TX

"Something about lawn maintenance companies in Bellaire, but all of them seem to think that they don't need to return phone calls, and don't need to honor appointments they make for lawn cuttings. I don't know if it's just a Bellaire, Tx thing or all lawn care services in the Houston area are like this, but I have use five different lawn care companies over the last three years and I could never get consistent lawn maintenance for many of them, and I could never get any of them to return my phone calls in a timely fashion when I needed some extra yard work done. I found out about GreenPal on the Bellaire Facebook group and decided to try it out to see if it was any more reliable than getting my grass cut the old way. While it is only been for lawnmowing since I hired my new lawn cutting service on GreenPal, I felt like the lawnmowing app deserved a good review. Overall I'm very satisfied and it has save me a bunch of time and I have more reliable consistent lawn care service to cut my yard by Evergreen Park now than I did otherwise."
Not in Bellaire, TX?
Here are GreenPal's lawn serivce areas
Do you ever wonder why finding a reliable and affordable lawn mowing service in Bellaire Texas is such a pain? Well we did too… And that's why we built GreenPal, the easiest way to hire a reliable yard maintenance company in southwest Harris County and the Bellaire Texas area you might be wondering where have I arrived and what is GreenPal? Well.. allow me to explain GreenPal is an online community of lawnmowing services in Bellaire Texas, The GreenPal team has invested hundreds of hours for you already in finding the top 10 best lawn care services in Bellair that you can hire to cut your grass today or tomorrow. I know what you're thinking right now, how do we know these are the 10 best? Well for starters we interview hundreds of lawnmowing companies throughout the greater Houston area southwest Harris County in order to weed out the ones that are not very reliable at maintaining yards for their customers into surface the ones that do a great job consistently at affordable lawn care prices for their clientele.

We then have them do an audition grass cutting on the GreenPal system to check over their lawn care work to see if they know what they're doing, know how to put a proper edge on your sidewalks and street curbs, and know how to actually mow yards the right way. Believe it or not there is a right way to cut grass. We also inspect inspect their lawn maintenance equipment to make sure it is top notch and ready to service your yard for you, and then after all that we do a bank credit check to make sure their business is in sound financial shape so you can rest assured they won't disappear on you in the middle of the lawn mowing season. So that is how we save you tons of time and money finding the best fit lawn care service that you can hire in the Bellaire area with a few taps on your smartphone and clicks on this website. This saves you time because you don't have to call around to different lawn care services near me in the Bellaire area, it saves you money because the lawnmowing companies that we have on boarded in Bellaire Tx now compete over your grass cutting so you can make sure you are getting competitive lawn maintenance prices at a snap and you don't have to wait for these guys to come to your house to give you a proposal for yard maintenance. Southwest Houston and the city of Bellaire , Tx are growing fast, that's no secret and so many lawn care services in Harris County are busy mowing other people's yards, but you can sidestep all of that by clicking the orange button at the top of your screen and getting multiple competitive lawnmowing prices sent right to your email inbox without even making a phone call no matter if you live by Nature Discovery Center, Bellaire-Zindler Park , or by Russ Pitman Park, or over near The Telephone History Exhibit, GreenPal has done the hard work for you already and now you can order lawnmowing service fast and leave the yard maintenance to a professional in Bellaire Texas. Also if you need affordable lawn maintenance services in Aldine, TX near me or searching for affordable lawn maintenance in Humble TX GreenPal covers those areas of Harris County as well.
Lawn Mowing Cost Calculator
Find out the average cost for Lawn Care Services In Bellaire TX
About Bellaire Texas
Bellaire is a city in southwest Harris County, Texas within the Houston–Sugar Land–Baytown metropolitan area
Bellaire was founded in 1908 by William Wright Baldwin, who was the president of the South End Land Company. Baldwin, a native of Iowa, was well known as the vice president of the Burlington Railroad. Bellaire was founded on what was part of William Marsh Rice's 9,449 acres ranch. Baldwin surveyed the eastern 1,000 acres of the ranch into small truck farms.

He named those farms "Westmoreland Farms". Baldwin started Bellaire in the middle of "Westmoreland Farms" to serve as a residential neighborhood and an agricultural trading center. South End Land Company advertised to farmers in the Midwestern United States. Baldwin stated that the town was named "Bellaire", or "Good Air" for its breezes". Bellaire may have been named after Bellaire, Ohio, a town served by one of Baldwin's rail lines.
Bellaire's housing lots are 75 feet by 130 feet , allowing for houses larger than those that could be built on typical 50 feet by 120 feet West University Place lots. A Bellaire lot can accommodate a house with a detached garage and a swimming pool, while the typical West University Place lot could accommodate a newly constructed Georgian house described by Don Stowers of the Houston Post as "lot-hugging."

The original Bellaire housing stock typically consisted of 3 bedroom, 1 bathroom post-World War II houses described by Stowers as "smallish." Because of the attributes, developers did not hesitate to tear these houses down and build new houses. Some individuals chose to renovate their houses instead of having them torn down. Source: Wikipedia Bellaire, TX
Save Time, Save Money,
Book a great lawn service now with GreenPal.