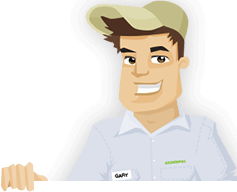 Needing your Lawn Cut?
Get Competitive pricing without the hassle
Book lawn mowing by a pro in Cedar Park
Order lawn mowing now without calling around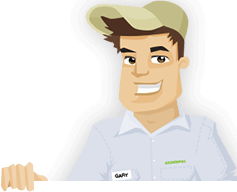 Needing your Lawn Cut?
Get Competitive pricing without the hassle
Book lawn mowing by a pro in Cedar Park
Order lawn mowing now without calling around
Local lawn mowing services in Cedar Park Texas
compete for your lawn

Here are Best Lawn Care Services in Cedar Park, TX as of Sep, 2019
Here are a few 5 Star Ratings from GreenPal users
Ernestine Rivera
Lawn Mowing in Cedar Park TX
I have a large apartment complex near Muir Lake that requires an extra bit of help with maintaining its trees every few weeks. The people at Beautiful Lawns do a great job with monitoring how well the trees and lawns are growing. They always trim the trees well while cleaning off the yards before mowing them. I appreciate how precise the team is and that they always check on how well each place is growing based on shade cover and how much water is coming in. They have also done well with cleaning out our irrigation system on occasion, which is something we especially enjoy here.
Edgar Turpin
Grass Cut in Cedar Park TX
The lawn mowing services that Pristege offers for my home on Pecan Grove Drive has been useful, but I didn't know they could do even more for me until they saw that I had some dandelions growing around my yard. The team was thorough with figuring out the quality of the dandelions and put in a strong effort to kill them off. The group talked with me about what they were doing and let me see how well the treatments could work. The best part is that they didn't kill off anything in my lawn except for the weeds that were there.
Ruth Ferguson
Yard Mowing in Cedar Park TX
The team at Sheffield Lawn Services definitely understands what they are doing when taking care of my lawn in Gann Ranch. The people here came to my home and helped me with everything from mowing the surface to cleaning up the weeds and even with trimming the bushes. They cleaned up after everything, which is more than what I can say for some of the other yard maintenance teams I've tried to talk with. The people at Sheffield are friendlier than all those others I've tried hiring too. It's great to see there's a team here who cares about what they are doing.
Kimberly Landon
Grass Cutting in Cedar Park TX
The team at Nations Lawns recently helped me with checking on how well my yard at Crystal Falls was working. They reviewed the quality of the grass and helped me with finding a new mowing pattern. They talked with me about how my lawn was too short in some places and that the grass needed to grow out a little more. The people here are thorough in what they do and always let me know what it will take for my place to look restored and beautiful all around. They certainly know what it takes to help me with getting my yard to look beautiful and fresh all the way through.
Not in Cedar Park, TX?
Here are GreenPal's lawn service areas
Lawn Mowing Cost Calculator
Find out the average cost for Lawn Care Services In Cedar Park TX
The challenges that come with getting the lawn cut in Cedar Park TX can be frustrating. You might bear with intense heat or a lack of time because of other things you need to do in your life. But there's always going to be the need to take care of the grass cutting work where you are. The good news is that you don't have to do that where you are, as you can utilize the GreenPal app to help you with finding a yard care team who can assist you with handling your place.
The GreenPal app will help you with noting who is available for your lawn maintenance needs in Cedar Park. You'll find details on the many teams who can provide you with everything you require from lawn mowing to landscape maintenance and all in between.
The GreenPal app is a program that all homeowners in Cedar Park will appreciate. You can list details on where you are in Cedar Park and then find points on which lawn care providers can make the trip out to where you are. You might have a home in Creekview that needs some extra help, for instance. You can find points on teams that can reach this space near the Henry Middle School.
You can also get details on teams that can reach other parts of Cedar Park from the Twin Lakes Park to Cypress Mill. Commercial sites like the Hur Industrial Park can also benefit from what GreenPal offers, as business owners can hire many of the lawn care providers listed on the program. The support you will get from the app will be critical to ensuring you'll make more out of the work you have to hire for your home.
You'll never have to worry about finding questionable lawn care teams through GreenPal either. The app provides points on lawn maintenance teams that are supported by major organizations devoted to business operations around Cedar Park. These include such prominent groups like the Cedar Park Chamber of Commerce. The teams that you will read about have been thoroughly vetted to ensure they provide the support and help you need when getting your yard cut well.
You will not be surprised by the charges involved for services either. The GreenPal program will let you know what you can expect to spend on services by providing an accurate estimate for what you could utilize based on your location, yard size, and more. Even people in busy and high-end places like White Stone could benefit from what GreenPal has to list when you consider how affordable the lawn care services in the area are.
Get started on getting more out of your home by downloading the GreenPal app today. You'll see that the GreenPal app will help you with finding teams that you can trust and afford throughout Cedar Park TX. The information you get will help you make the smart decision on whom you're going to hire for taking care of your lawn maintenance needs.
About Cedar Park Texas
Cedar Park is a city in Texas, United States.
Cedar Park TX is a suburb of Austin. The city is in southern Williamson County and is about fifteen miles northwest of Austin. Cedar Park connects to Austin from Highway 183.
Many of the city's commercial activities appear around Whitestone Boulevard and Route 183A. The Parke shopping district is one of the largest commercial sites in the city. The Lakeline Plaza and Lakeline Mall shopping sites are to the south of the city off of Highway 183.
John Gupton Stadium is in the southern part of the city. The stadium is operated by the Leander school district and houses various high school football events throughout the year. The venue has a capacity of 10,000, thus making it one of the largest high school football stadiums in the country.
A large mining an excavation space is on the western part of the city. Businesses such as Ranger Excavating and Coreslab Structures operate significant mining activities around the area with an emphasis on gathering concrete and other surfaces.
The Brushy Creek area is on the southern area and is surrounded by a few public park spaces. The Avery Ranch Golf Club appears to the south of the creek.
Cedar Park TX was first established in 1887, but the city was not incorporated until 1973. The city was formed off of the Chisholm Trail and would eventually grow in the mid-twentieth century thanks to the housing boom triggered by growth in Austin.
Cedar Park TX has a population of about 75,000. The city experienced most of its growth in the 1990s and 2000s.
The H-E-B Center at Cedar Park located in the city. The arena has room for 8,000 people and is home to the Texas Stars minor league hockey team and the Austin Spurs developmental basketball team. The arena also hosts many concerts throughout the year.
The Leander Independent School District operates the public schools in Cedar Park. The Cedar Park and Vista Ridge High Schools are the two largest schools in the city. A campus for Austin Community College is also in Cedar Park.
Tired of unreliable lawn services?
So are we... See how it works
Recent lawns mowed in Cedar Park, TX
by GreenPal's community of lawn care pros
Save Time, Save Money,
Book a great local lawn service now with GreenPal.