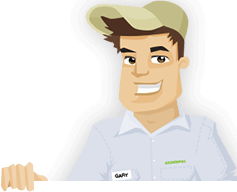 Needing your Lawn Cut?

Get Competitive pricing without the hassle

Book lawn mowing by a pro in New Braunfels

Order lawn mowing now without calling around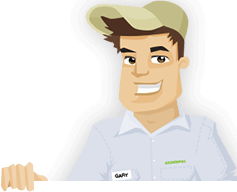 Needing your Lawn Cut?

Get Competitive pricing without the hassle

Book lawn mowing by a pro in New Braunfels

Order lawn mowing now without calling around
Local lawn mowing services in New Braunfels Texas
compete for your lawn

Here are Best Lawn Care Services in New Braunfels, TX as of Jun, 2023
5 Star Ratings about GreenPal
Kyle Stanford
Lawn Mow in New Braunfels TX

"Our family just moved out to the Gruene area, and I have to be honest: our backyard looked terrible. The grass was dead, the landscaping rocks mixed in with the dead grass, it was awful. Every local landscaping company we talked to though wanted to charge us an arm and a leg, and we just couldn't afford it. I know I'm just being silly, but it was embarrassing having people over and having a wasteland back there. Our neighbors told us how cheap GreenPal can be, so we tried it out. We somehow managed to find a landscaping maintenance company in New Braunfels who could help us renovate our yard for a crazy low price. We took him up on it and our yard is looking great now. If we showed you before and after photos your mouth would just drop. I don't know how GreenPal does it, but we're glad they do."
Larry Grogan
Yard Mowing in New Braunfels TX

"I had no idea I could find a yard maintenance company online. All my life I just kept an eye out for a truck or a home that was already getting their grass cut, but I guess that's the way the world works these days, there's an app for everything. I jumped on GreenPal a while back and it's been great. I just put the job I want done on the website, and by lunch I have local landscaping companies in New Braunfels vying for my job. I thought they were just your basic standard lawn mowers, until one gentleman claimed he is the man in charge of Landa Park's golf course. I tried him out for a week and man! Even I can't cut my grass that good. He had my business from the get go, my yard looks like a team of landscapers tend to it on the daily."
Theresa Contreras
Lawn Cutting in New Braunfels TX

"My husband works so hard to keep his family happy. He works long hours during the week and still finds the energy to take care of the pool and yard. I wanted to give him a break, so I hired a landscaper off GreenPal for the weekend and we left to Schlitterbahn for his birthday. It was well deserved, and the lawn care service we hired did an excellent job while we were away. My husband was a little skeptical, he's a bit of a perfectionist, but even he had to admit that whoever I hired knew how to do the job. I'll admit, I was a little nervous too, but all of their GreenPal reviews were great, and since they were all local lawn mowing companies I figured someone would have ratted them out for not doing the job. We still hire the same company to come out and help sometimes, everything turned out just great."
Thad Ignacio
Lawn Cut in New Braunfels TX

"So I hired this local lawn mower that claimed to be a regular landscaper for Alves Lane Park. I was leaving town for a few weeks and needed a lawn mowing during that time, so I was kind of in a rush and didn't think much of it. I saw his jumpsuit, his lawn mower, and thought he was legit. Well, I was wrong. When I got back home the grass looked like he did the job with his eyes closed, the pool was filled with grass and was starting to turn green, and he had hacked up all my bushes that were in the way with the lawn. Completely destroyed my yard. The best part, though, is I reported him to GreenPal and he was off the website in a matter of weeks. I was expecting a few months, but they cracked down on him hard. That's how you run a peer-to-peer service website"
Not in New Braunfels, TX?
Here are GreenPal's lawn serivce areas
Don't waste your time collecting business cards! Every professional lawn care service in New Braunfels worth their salt can be found on GreenPal. This is the future! When the mood strikes and you feel like handing off a lawn mowing to a professional, you can schedule and pay a reliable lawn mowing company from your office, home, or bed. It's that easy! Once you sign up for GreenPal, you will be able to communicate with quality landscapers, yard maintenance companies, and local grass cutters at any time of day for any kind of lawn maintenance service you want. Need a lawn mowing for your rental properties? Or maybe you need help turning the soil for that fantasy vegetable garden you've been thinking about? There's someone on GreenPal that will be ready to take your job on, because it's our job to find reliable people for the everyday consumer like you.

We understand that in the long run, yard maintenance can cost you. There's the upfront cost of buying a lawn mower and other equipment, maintaining it, fueling it if its gasoline powered, keeping it in a safe place, and replacing the blades every few months. It's a special feeling to be able to take care of your own lawn, but sometimes it's just not practical. Today, we are always on the move, and yard maintenance is the least of our problems, but there are companies out there in New Braunfels whose first and last problem is finding people like you who need lawn care service! That's why we started GreenPal. We know that it's hard for both ends. It's hard for reliable lawn care services in New Braunfels to consistently find clients, and it's hard for the average person to find a lawn maintenance company when they need one. Well, we've brought the two together on our website and app and have made it easier than ever to connect, schedule, and pay for amazing lawn care service. Even though New Braunfels is considered part of the San Antonio area, we localized your city in order to bring you yard mowing services that are within a reasonable distance. For added ease of finding your next maintenance man or team, we did the work of finding lawn care services in the surrounding San Antonio suburbs. Here they are: GreenPal Cibolo GreenPal San Antonio GreenPal Corpus Christi GreenPal Seguin Sign up for GreenPal today and see how easy it is to schedule your next reliable lawn care service in New Braunfels. Our strict interview process, constant customer checkups, and speedy conflict resolutions we guarantee you'll come home to a freshly cut lawn you can be happy about. Also if you need affordable grass cutting services in Corpus Christi, TX as well as local landscaping maintenance services in Cibolo TX nearby GreenPal has great news because the lawn maintenance mobile app works in these areas as well.
Lawn Mowing Cost Calculator
Find out the average cost for Lawn Care Services In New Braunfels TX
About New Braunfels Texas
New Braunfels is a city in and the county seat of Guadalupe County, Texas.
New Braunfels is a northeastern principal city of the San Antonio metroplex area. It is home to almost 60,000 people by the 2010 census, almost 10,000 less than the estimated population of 70,000 in a data collection conducted in 2015.

New Braunfels was first settled by the commissioner of the Adelsverein group Prince Carl of Solms-Braunfels. Adelsverein was a nobleman's society that organized and supported German families to relocate to Texas as early as 1844. The large influx of German settlers is still prevalent to this area of Texas today. A large cause of this was from Solms' wish to keep the settlers close to their cultural roots by keeping German citizens in military fortresses.
This went on for a time, until Prince Solms was removed from the New Braunfels' leadership. His successors encouraged outreach with the Americans, which aided them in their constant need of money from Germany to keep the settlement from dying out.
This proved to be an excellent move, as by 1850 New Braunfels became the fourth largest city in Texas, falling behind only Galveston, San Antonio, and Houston. The city still keeps to its German roots in some areas, such as the New Braunfels newspaper. The Herald-Zeitung was the first name of the paper and was kept as a token of remembrance. Another hint of the German influence comes from the city's most popular tourist attraction, Schlitterbahn Water Park, the name meaning 'slippery road' in German. Source: Wikipedia New Braunfels, TX
Save Time, Save Money,
Book a great lawn service now with GreenPal.