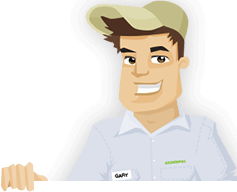 Needing your Lawn Cut?

Get Competitive pricing without the hassle

Book lawn mowing by a pro in Cibolo

Order lawn mowing now without calling around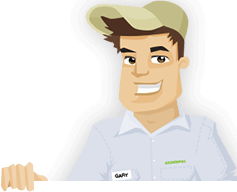 Needing your Lawn Cut?

Get Competitive pricing without the hassle

Book lawn mowing by a pro in Cibolo

Order lawn mowing now without calling around
Local lawn mowing services in Cibolo Texas
compete for your lawn

Here are Best Lawn Care Services in Cibolo, TX as of Jun, 2023
5 Star Ratings about GreenPal
Valerie Dicks
Grass Cutting in Cibolo TX

"Hi there, I just joined GreenPal a few weeks ago and it is due time I give them the review they deserve. I am a booster for the Byron Steele High School football team, and we were discussing whether or not to allocate money for a new lawn mower for volunteers to cut the grass before games. It was a big debate only because the last mower we bought lasted only three years, and it was an expensive buy. Not only that, but at times it's hard to find volunteers besides myself to go out and cut the grass. One of the boosters found out about GreenPal, did the math, and it turned out we could hire a reliable lawn care service in Cibolo to cut the grass once a week for the next two years with the same money we used to buy the last lawn mower. Saved us a heck of a lot of money! Now we have money to spend and our grass looks better than ever before, definitely better than anything I could have done. Great work GreenPal."
Rodney Jones
Grass Cutting in Cibolo TX

"I am proud to say that I have the same professional lawn mower that does Al Rich Park, and it's all thanks to GreenPal! I thought of myself as a do-it-yourselfer, but I just don't know enough about yard maintenance to do a good job. I mean I did okay, and my grass was cut, but it just didn't look good. I just don't have that green thumb. I stumbled onto GreenPal after googling for the best lawn care services in Cibolo, and I can't imagine going back. Every person I hire is so respectful, punctual, and just does an awesome job. I haven't told my wife yet that I hire out our yard maintenance. I just let her believe that all of the sudden I got better at mowing the lawn. When she catches on, I'll let her in on the secret. Until then, I need to give props to GreenPal, I don't know how I would have found my maintenance man without the website."
Edwin Graham
Lawn Cutting in Cibolo TX

"I've been waiting for something like this for years! I've used the phone book and local recommendations for years to take care of my apartment complexes around Texas. I had to hire someone in each area specifically to check on the local lawn maintenance services to make sure they're doing their job. GreenPal took care of that pretty much overnight. One of my properties near the Marion Dolford Learning Center wasn't getting serviced, and I told GreenPal about it and they took care of it right away. I don't know how they did it, but they were gone from the website the next week. It's good to know companies aren't just looking for a profit. As far as my other complexes, I couldn't be happier. The landscaping companies I hired are very professional. They call me right away for any questions they have, and always address me with respect. Couldn't ask for more really, it really takes my mind of one of the million things I worry about during the day."
Jerry Rogers
Lawn Care in Cibolo TX

"My sister told me about GreenPal actually. I was complaining to her about not having enough hands at my ranch on Lower Seguin Road. Maybe not that there aren't enough people in Cibolo that can do an honest day's work, but I just couldn't find them. What was I going to do, stand with a sign on a street corner? So my sister showed me how GreenPal worked, and though it was more of a lawn mowing site I found a few people who could help me work the fields for a few weeks. Worked wonders, each guy I hired was on time, worked hard, and were honest folks. Maybe my situation is specific on GreenPal's lawn care service website, but heck, it worked for me and thank God for that. I guess if you want to know how good it is for finding local lawn mowing, my sister still uses it, and she doesn't keep on something that doesn't work."
Not in Cibolo, TX?
Here are GreenPal's lawn serivce areas
You may be asking yourself how we did it, how exactly we made it ten times easier to hire someone to mow your lawn in Cibolo, Tx. Although our success is kind of a secret, we can tell you why we set out on this mission. We are people too, and more importantly, we are homeowners. When it came time to start considering ourselves as our own personal landscapers, we opted for another option. We quickly realized how difficult it was for average joes like us to contact the best lawn care services in our area. Sometimes we just got lucky and saw a truck going down the street, other times a landscaper left his card at our doorstep. The point is it was hard, and most yard maintenance companies didn't have websites or social media, they just mowed lawns. With GreenPal, these same expert lawn mowing services were able to connect with you like never before. Signing up with GreenPal helps you connect, message, and request free quotes from lawn maintenance companies in Cibolo on your own time, any time. You can have a price for a quick lawn mowing before breakfast. The best part is that it's all done on our website, from planning, scheduling, and paying for a lawn mowing, to leaving reviews on the service they gave you. We believe every landscaping professional in the country wants to be with GreenPal. How do we know? We asked them!

Lawn care services know how hard it is to find clients. If they can't catch you at home during the day (when they're working on lawns) they leave a card that may or may not be found. With our website, they are always available for you 24/7. The best part is that you don't have to worry about scammers or lazy landscapers. We do our part to interview every yard maintenance company that wants to register. Each little lawn mower goes through an interview, including an equipment inspection. Through our research, the more legitimate landscaping companies own their and equipment, while the second rate or even fake companies rent them out from Home Depot. After the interview, GreenPal companies go through a trial run. We talk with other GreenPal users how they're doing so far, and oversee their appointments for inspection. Only after they pass these tests can lawn care services in Cibolo send you quotes on the job you post, not the other way around. Sometimes, a lawn mowing service will offer a one-size-fits-all service like a shrub pruning and a lawn cut, and leaves it at that, even if you don't have shrubs to prune. That's not the way it works with GreenPal. You pay for what you want done, that's it, whether it's a quick grass cut or total backyard makeover. Every user we meet with loves GreenPal, so sign up today and see how easy lawn care service can be. Also if you need local lawn care services in Corpus Christi, TX as well as local landscaping maintenance services in New Braunfels TX nearby GreenPal's website is setup to help you with local lawn mowing services in these areas as well.
Lawn Mowing Cost Calculator
Find out the average cost for Lawn Care Services In Cibolo TX
About Cibolo Texas
Cibolo is a city in and the county seat of Guadalupe County, Texas.
Cibolo is a southcentral Texas City part of the San Antonio and Seguin area. This area is called the Metrocom and encapsulates the northeast and southwestern parts of Bexar and Guadalupe County. This is the area you will find the Randolph Air Force Base, one of the main United States Air Force bases for pilot training.

Even before becoming an official Texas town, Cibolo was a popular area for Comanche tribes. The vast amount of buffalo herds made the area common hunting ground. In fact, the name "Cibolo" is an Indian word for buffalo
Cibolo Creek also sustained plenty of tribes and early German settlers, marking the area for a promising area for future settlement and sustained living. If it weren't for these two factors, Cibolo would most likely be an area of empty, rolling plains.
As far as official settlement and township, the city of Cibolo marks 1876 as their founding date. This was the year that the Southern Pacific Railroad laid down tracks through the town and connected Cibolo to Houston and San Antonio. Thanks to the establishment of Randolph Air Force Base, Cibolo experienced a huge boom in population in recent years. In 1970, only 440 people settled in the area. By 1990, that number rose to 1,757. By the 2010 census, Cibolo's population exploded to 20,000 people with 6,575 households. Source: Wikipedia Cibolo, TX
Save Time, Save Money,
Book a great lawn service now with GreenPal.