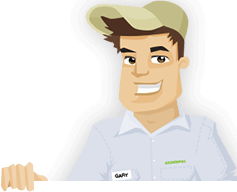 Needing your Lawn Cut?

Get Competitive pricing without the hassle

Book lawn mowing by a pro in Pasadena

Order lawn mowing now without calling around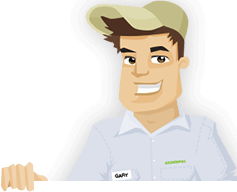 Needing your Lawn Cut?

Get Competitive pricing without the hassle

Book lawn mowing by a pro in Pasadena

Order lawn mowing now without calling around
Local lawn mowing services in Pasadena Texas
compete for your lawn

Here are Best Lawn Care Services in Pasadena, TX as of Sep, 2023
5 Star Ratings about GreenPal
Victor Robinson
Grass Cutting in Pasadena TX

"I have used GreenPal to find a local lawn care service to get my grass cut on three lawnmowings now and I felt like they deserve a good review. The first lawn cutting company that they introduced me to in Pasadena Texas had a lawnmower breakdown and they couldn't make it out to mow the first time. The GreenPal support team jumped in there and found a replacement lawn care service in Pasadena to mow my yard for the same price. I thought I was going to have to get back on the Houston craigslist and look for another cheap lawn care service near me, but GreenPal saved the day and my back from having to push mow my own yard."
Mary Hartley
Lawn Service in Pasadena TX

"I live near Sam Rayburn High School and I see lawn cutters all the time in Golden Acres cutting grass and mowing yards. Recently I had a little extra room in my budget so I decided it was time to not cut my own grass anymore and leave the yard maintenance up to a local pro. After calling around to a half dozen lawn cutting services in Pasadena I decided that I was going to try out the GreenPal lawn care service app. GreenPal saved me a lot of time because they delivered three affordable lawn cutting quotes to me within 30 minutes and then and then one hour later I got another two lawn mowing prices all from local lawn care services in the Pasadena Ta area. Hiring one of them was a snap. I read over their lawn care reviews and picked the cheapest lawn care service out of the lawn mowing price list that I got. The lawn cutting company came out and cut the grass the next day and then I set up on going yard mowings with them. The whole process was a breeze."
Joshua Dowell
Lawn Cut in Pasadena TX

"I work for a property management company in Pasadena and we maintain over 100 yards throughout the Southeast Houston area. We have many properties in Vista Villas in Pasadena and some clustered over near the Armand Bayou Nature Center and I was looking for a lawn care service that would give me a competitive price to mow them all for me. The thing I like about GreenPal is they have a multiple lawn's management system where I can manage all of my yards and various lawn care services mowing them from one place. The other thing I really like is I get a picture of the cut grass each time that each lawn mowing service comes out to cut that particular yard, so I'm no I'm not paying for any lawn cuttings that that yard that it did not get. I have recommended this service to friends and clients because it's a time saver and money saver for me on lawn care service in Pasadena."
Charles Scott
Lawn Service in Pasadena TX

"Well, my push mower broke down on me and I started doing some research on how much a new push mower was going to cost me. Well that did not last long, after I found out that a decent lawn more these days runs $500 bucks. I decided to get some prices for how much it was going to cost to pay a lawn care service in Pasadena to cut my grass for me. I was trying to get out for less than $35 dollars per cut, but I was hoping to get closer to $20 per lawn cutting. I called a couple different lawn care services that I found on the Houston area craigslist site and got one quote for $35 bucks. But then.. I found the GreenPal website after searching around on Google and decided to use it to get free prices on how much my lawn care service is going to cost me. Sure enough, they delivered a cheap lawn care service to me to cut my grass for $24 per cut. I have hired them and they are now mowing my yard every two weeks this season. Problem solved. Needless to say I will not be buying a new push mower."
Not in Pasadena, TX?
Here are GreenPal's lawn serivce areas
Hello there and welcome to the online ordering page for lawn care services and yard maintenance companies in Pasadena Texas. GreenPal recently extended lawn care service to the Pasadena area after operating our online ordering for lawn care service successfully in the Houston Texas area. It is our pleasure to introduce our lawn maintenance mobile app and website to you. At this point you're probably wondering what the heck is GreenPal and how does it work. Well allow me to explain, GreenPal is the fastest, easiest, and most affordable way you can order lawn care services in Pasadena Texas. Why is ordering your lawn mowing on GreenPal easier than doing it the old way of calling local lawn care services all over Harris county? Well for starters GreenPal has done the hard work for you by finding the best, most reliable, and most affordable lawn mowing businesses and lawn care services in the Pasadena Texas area. We have invested hundreds of hours interviewing and prescreening dozens of lawn care services in Pasadena Texas and Harris County. This means you can order an affordable and reliable lawn cutting from a local lawn care service in Pasadena without even having to make a phone call. After you click the orange button on your screen to get your free lawn mowing prices you will get four or five lawn cutting prices from local lawn maintenance companies near me and you. When you get their lawn cutting quotes read over their lawn care service reviews and see what other residents in the Pasadena Texas area had to say about the quality, promptness, and affordability of their lawn maintenance.

You can then click to hire them online they will come out and mow your yard. After you are satisfied with the yard cutting you can pay them for the yard mowing online or from the GreenPal mobile app. Why does this matter? Because many lawn care services in the Pasadena Texas area are busy and not taking on any new clients, and it will take you hours to figure out which lawn cutters are good and which lawn care services or not so good, on top of all that you'll probably have to leave dozens of voicemails just to get an estimate for how much it's going to cost to cut your grass. GreenPal solves all of these problems and enables you to find, schedule, and pay a reliable lawn cutting business in Pasadena in a matter of minutes and hours. Pasadena Texas is growing like wildfire and GreenPal is glad to be a part of it. After you get your lawn cut for the first time on the GreenPal yard maintenance system the lawn care service that you hire will submit to your other quotes for other lawn maintenance services that you might want such a shrub pruning, mulch and, trimming, leaf removal etc. You can approve those from your GreenPal mobile app and not have to worry about bothering with those yard services either. So if you live by Strawberry Park, The Bay Shore Medical Center, or in the 77015 , 77058, or 77501 ZIP Codes, then GreenPal has dozens of certified, reliable, and affordable lawn mowing services near you wanting to cut your grass. Just click the orange button at the top of your screen to get started with free affordable lawn cutting quotes. If we may be of any assistance to you with hiring your next yard maintenance business in Pasadena, Tx please not hesitate to reach out, we are here to help. Needing services in another part of the greater Houston Tx area? No worries GreenPal has some excellent lawn cutting services in Sugar Land TX or needing to hire a lawn care service in Missouri City TX near me.
Lawn Mowing Cost Calculator
Find out the average cost for Lawn Care Services In Pasadena TX
About Pasadena Texas
Pasadena is a city in the U.S. state of Texas, within the Houston–The Woodlands–Sugar Land metropolitan area.
Prior to European settlement the area around Galveston Bay was settled by the Karankawa and Atakapan tribes, particularly the Akokisa, who lived throughout the Gulf coast region. Spanish explorers such as the Rivas-Iriarte expedition and José Antonio de Evia charted the bay and gave it its name. The pirate Jean Lafitte established a short-lived kingdom based in Galveston in the early 19th century with bases and hide-outs around the bay and around Clear Lake. Lafitte was forced to leave in 1821 by the U.S. Navy.

Following its declaration of independence from Spain the new nation of Mexico moved to colonize its northern territory of Texas by offering land grants to settlers both from within Mexico and from the nearby United States. The colony established by Stephen F. Austin and the Galveston Bay and Texas Land Company of New York rapidly began a wave of settlement around the bay.
Pasadena is served by three freeway systems. Interstate 45 is the closest interstate to the Pasadena city limits. The main freeway artery is the Pasadena Freeway (State Highway 225). The east side of the Sam Houston Tollway (Beltway 8) runs through the eastern portion of the city.

Metropolitan Transit Authority of Harris County, Texas (METRO) operates a park & ride service from the Pasadena Town Square Mall. This joint venture between Harris County, the city of Pasadena and METRO extended select trips. METRO operates four trips during the morning and five trips during the afternoon rush hours. Harris County Transit operates a bus route that runs through most of the city, stopping at health centers, shopping centers, colleges, and other venues, with connections to neighboring cites. The Pasadena Park and Ride lot is located on the north side of Pasadena Town Square. Source: Wikipedia Pasadena, TX
Save Time, Save Money,
Book a great lawn service now with GreenPal.