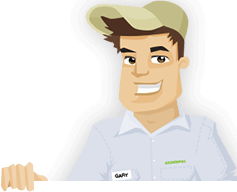 Needing your Lawn Cut?

Get Competitive pricing without the hassle

Book lawn mowing by a pro in Cypress

Order lawn mowing now without calling around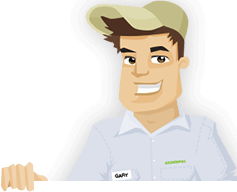 Needing your Lawn Cut?

Get Competitive pricing without the hassle

Book lawn mowing by a pro in Cypress

Order lawn mowing now without calling around
Local lawn mowing services in Cypress Texas
compete for your lawn

Here are Best Lawn Care Services in Cypress, TX as of Sep, 2023
5 Star Ratings about GreenPal
Lisa Mealey
Lawn Care Service in Cypress TX

"I guess the thing that annoyed me the most about my last lawn care service in Cypress Texas is that they will show up to cut my grass whenever they felt like it. I like to have my grass cut on Wednesdays and Thursdays so it still looks nice in the middle of the week and also on the weekend. Now I know this is something that might annoy most lawn maintenance companies near me in the Cypress Tx area, however that's what I would like to have done in my yard, and I don't even mind paying an extra five dollars per grass cut to make that happen but the problem is every lawn care service I have ever tried in Cypress is so disorganized and they cannot stay on a set schedule. Now again, I know rain and other things to fix a mess up the lawn maintenance schedule, however I just wanted something a little more smooth and guaranteed yard maintenance services than when I was getting with my last lawnmowing guy. That's when GreenPal came in and solved that problem for me. I signed up for lawn cutting quotes, hired a cheap lawn care service, and now they coming come every Wednesday as scheduled, problem solved."
Jacob Everett
Yard Cutting in Cypress TX

"GreenPal fixed a major headache for me. My father recently passed away and my mother cannot cut her own grass. At least she thinks she can mow her own yard, but I just wouldn't let that happen. So not living in the Cypress Texas area, I begin calling around to different lawn care services that I found online to start to get estimates for how much the price was going to be to mow her yard every seven days. My gosh this was a lot more difficult than it needed to be, I must've called around to 15 different lawn care services in Harris county and the Northwest Houston area to try to get pricing for her yard maintenance. It was not until I found the GreenPal yard maintenance app in the Apple App Store that I found just what I was looking for. After entering a few details about mother's yard I was greeted with for competing yard maintenance cost estimates tailored for her property. I hired the most expensive one so I knew she would be satisfied, and I solve the problem from 500 miles away without even having to call one of these lawn care guys. GreenPal has really got their stuff together."
Susan Avila
Lawn Cut in Cypress TX

"I wasn't looking for the best lawn care service in Cypress Texas, I have a rental property out there in Northwest Houston and I just wanted a basic and affordable lawn mowing company to cut the grass every two or three weeks from March through November to keep my real estate investment nice and neat I guess you could say. The problem with other lawn care services that I was using was I was pretty sure I was not getting all of the grass cuttings that the lawn maintenance company was sending me bills for. They would send me a bill for three lawnmowing visits and I'm pretty sure I only got one. What drew me to the GreenPal website was that I get a picture emailed to me confirming that my grass at my rental in Cypress was actually cut in Longwood Village without me having to drive out there to confirm. This literally has saved me hundreds of hours of hundreds of dollars. The cool thing is GreenPal also has a multiple properties feature, and I'm getting ready to buy a new rental inside the loop so I will use it to maintain the yard for that one as well."
Jonathan Littlejohn
Yard Cutting in Cypress TX

"After three different lawn care services in the Cypress Texas area flaked out on me, and the last one basically ruining my yard by scalping it, I knew it was time to try something different. Enter GreenPal, While it was touted as the easiest way to Hire My Lawn Service in Cypress, Tx, you can say I was skeptical, I'm almost to cynic of sorts when it comes to these things but the lawnmowing prices were free to get so I decided why the hell not. Sure enough I signed up for my lawn maintenance estimates, and reluctantly hired the cheapest lawn care service out of the lawn care services price list, and they cut the grass the very same day and part and did a pretty darn good job of it I must say. I'm booked for every two week lawn cutting visits to mow my yard in Lakes Of Rosehill for the rest of the lawn care season in Cypress, so far so good, and I'm an advocate for GreenPal."
Not in Cypress, TX?
Here are GreenPal's lawn serivce areas
If you're looking for a fast, simple, and easy way to find and pay for for the lawn care services in the Cypress Texas area the look no further you have found it. GreenPal is cypresses easiest way to quickly get quote for lawn care service, and hire the best for lawnmowing company that you can hire inside The Loop and In the Cypress Texas area. GreenPal has done all the hard work for you, we have combed through dozens and dozens and dozens of lawn care services throughout Cypress and Harris County to find and locate the very best lawn care services and yard maintenance companies that you can hire online. We talk to other lawn maintenance customers that they have in the Cypress Texas area to make sure that they do a good job of cutting yards and maintaining lawns and landscapes in the area, we look up we look over their lawn maintenance equipment to make sure that it is of top commercial grade, we also do a bank credit check on them to make sure that their yard maintenance business is in sound financial shape so they won't up and disappear on you in the middle of the lawn care season.

We do all of this to make sure that you can hire an affordable and reliable lawn care service to cut your grass tomorrow without even having to make a phone call. If I'm guessing correctly I bet your grass has grown to be a little tall and you're looking for reliable lawnmowing services near me in the Cypress Texas area inside the loop to come cut your grass today or tomorrow… Am I right? Well the problem is it's hard for them to return your phone call when you're needing an estimate for yard maintenance because they are already out mowing yards, and on top of all that they have to drive out to your yard, measure how much turf area you have, and then give you a written proposal can you possibly leave it in the mailbox or something like that, then you have to call them back and leave a voicemail and then have to set a time to come out and mow your yard and most of the time they don't even meet that obligation, and then you have to chase them all over Cypress… Sound for familiar? Well the good news is GreenPal is here to rescue you from that headache. With the GreenPal lawn mowing app you get smooth consistent lawn care service without having to make phone calls all over the Cypress and Northwest Houston area begging lawn care services near me in the Cypress area to come out give you a grass cutting quote, now you can hire the best yard maintenance companies in Harris county with a few tabs on your smartphone. So if you live in the Cypress Hill, the Bridgeland community, Cypress Springs neighborhoods or over by BlackHorse Golf Club, GreenPal has dozens of certified and prescreened lawn maintenance companies nearby ready and waiting to cut your grass tomorrow just click the orange button to get started with free lawn maintenance estimates. Also if you need local lawn maintenance services in Atascocita, TX or searching for reliabile residential lawn mowing in The Woodlands TX GreenPal is live in those parts of the Houston, TX metro area as well.
Lawn Mowing Cost Calculator
Find out the average cost for Lawn Care Services In Cypress TX
About Cypress Texas
Cypress is a community of Harris County in the extraterritorial jurisdiction of the City of Houston.
The recent find of a San Patrice projectile point at the Dimond Knoll site nearby on Cypress Creek attests to a human presence in the area by 7500 BC. By the early historic era, the area around present-day Cypress was populated by Atakapa and Akokisa Indian tribes, but they soon disappeared after the appearance of German settlers in the 1840s;

The German heritage is most notably reflected in the names of some of the major thoroughfares of the area, such as Huffmeister and Telge Roads. General Sam Houston and his Texas Army camped in the area on March 22, 1836 on the way to Harrisburg, which is now in East Houston, just days before the Battle of San Jacinto.
As of the 2010 US Census, there were approximately 122,803 people, 39,705 households, and 32,762 families living in the zip codes labeled as Cypress. There were 41,761 housing units for a total occupancy rate of 95.1% at an average density of 1,357.6 per square mile.

The 77429 Zip Code is one of the most affluent zip codes in Harris County; nearly 77% of the population has an income over US $50,000 and 42.65% earning over $100,000. The Cypress urban cluster ranks 50th in the top 100 highest-income urban areas in the United States.. Source: Wikipedia Cypress, TX
Save Time, Save Money,
Book a great lawn service now with GreenPal.