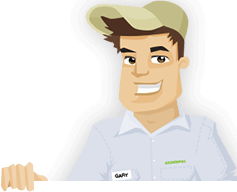 Needing your Lawn Cut?

Get Competitive pricing without the hassle

Book lawn mowing by a pro in San Antonio

Order lawn mowing now without calling around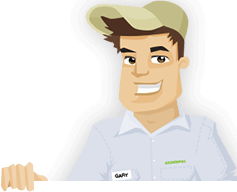 Needing your Lawn Cut?

Get Competitive pricing without the hassle

Book lawn mowing by a pro in San Antonio

Order lawn mowing now without calling around
Local lawn mowing services in San Antonio Texas
compete for your lawn

Here are Best Lawn Care Services in San Antonio, TX as of Sep, 2023
5 Star Ratings about GreenPal
<

Mary Dawson

Lawn Mowing in San Antonio TX

"I usually get cut my own grass however I recently moved to San Antonio and the summers are just too extreme here. Being from up north I can't tolerate the hundred degree temperatures I'm just not cut out for it. So reluctantly I began looking for lawnmowing service take over the yard work for me for my home over by Alamo Heights. I heard about GreenPal through a friend and gave it a spin and I was not let down. I found a local lawn mower to cut my yard for $28 per lawnmowing and that included all the additional yard maintenance services like edging and trimming that I wasn't going to do in my yard anyways. GreenPal made it so affordable for lawn maintenance that it was a no-brainer and I probably should've been doing it this way all along."
William Wells
Yard Mowing in San Antonio TX

"When it comes the lawnmowing it doesn't get any easier to find somebody San Antonio to cut your grass. I've been using GreenPal for several other properties yard maintenance in the San Antonio area. I have six different locations that I maintain in Bexar County, Texas and GreenPal makes it so darn easy to maintain all of them for yard maintenance and landscaping maintenance. I wish this sort of thing existed for home repairs but for lawnmowing and property maintenance it doesn't get any easier than GreenPal. I'm saving hundreds of hours a year and hundreds of dollars a month on my lawn maintenance using GreenPal to coordinate my grass cutting my yards."
Ashley Eichhorn
Yard Mowing in San Antonio TX

"My lawn had grown to be over 20 inches tall. My roommate is usually in charge of cutting the grass but he let it slip by and saw we were frantically looking for a local lawn mowing service to get the yard back under control so we could maintain the lawn with our push mower again. When I began calling around to local lawn mowing services near me in San Antonio for somebody to cut our grass in the Far West Side, I was getting prices all over the board over $100 just to mow the yard. Then I heard about GreenPal on the radio and I was desperate so I gave it a chance for my lawn cut. I created my account, upload a picture of how tall our grass was, and got a quote for $55 for the first grass cutting and then $25 per lawnmowing after that. All of this yard maintenance pricing was right in our range so I want ahead and pulled the trigger and now my roommate and I don't have to argue about who is going to cut the yard anymore. It has really been a lifesaver."
Charles Jenkins
Lawn Mowing Service in San Antonio TX

"GreenPal was just what I was looking for, I wanted reliable lawnmowing service but I only want to pay by the individual grass cut. It seem like every lawnmowing service in San Antonio that I was considering hiring wanted me to sign some sort of contract for my landscape maintenance services. I felt like that was ridiculous I just wanted to pay after each individual mowing every 14 days. What is cool is that GreenPal lets you audition a couple different lawnmowing services in San Antonio before you get settled into an ongoing yard maintenance schedule with one of them and I must say it's much easier than the old way of calling around looking for somebody to cut your grass. I went from not having anybody lined up for lawnmowing to several competing lawnmowing prices to having somebody set up in a matter of minutes."
Not in San Antonio, TX?
Here are GreenPal's lawn serivce areas
Welcome to GreenPal the easiest way in San Antonio Texas to get reliable and affordable lawn mowing services without the hassle of calling around to look for lawnmowing services in San Antonio area. If your lawn has gotten to be a little tall and you are in search of low-cost an affordable lawn mowing services then look no further you arrive to the right place. Let me explain a little bit about how the GreenPal yard maintenance website works and how it can save you time and money on your yard maintenance this year. You see GreenPal is a online software platform that local lawn care services in the San Antonio Texas area use to operate their lawnmowing business. The free software helps them submit pricing to you for lawnmowing, schedule yard maintenance jobs for customers all over the San Antonio area, and bill you for grass cutting and process payments and bookkeeping for grass cutting and landscape maintenance services. The software enables these nearby lawn cutters to operate their lawnmowing business much more efficiently and smoothly for their clients in the San Antonio area. And so that means that you can hire lawnmowing from them with a few tabs on your smartphone or clicks of the mouse on this website that you're at right now.

Ordinarily you would have to place dozens and dozens of phone calls for grass cutting services in Bexar County and in San Antonio Texas, you may leave a bunch of voicemails requesting pricing for yard maintenance but only get one or two yard maintenance prices back, does this sound familiar? And then after you get a couple of lawn care service prices how do you know the lawnmowing services that you were considering for lawn mowing are any good at cutting grass and will show up to mow your yard when you contract them too. And then after all of that and how do you even know if they're going to come back and honor the yard maintenance schedule that you agreed to? All of these reasons why we built a GreenPal yard maintenance website and lawnmowing mobile app. We believe that this day and age lawn maintenance and landscaping maintenance should be much easier than it is from getting prices to scheduling yard work to pay for grass cutting should be all much easier than the status quo. And that's what GreenPal is built to do. After you create your GreenPal account you will get up to five competing lawnmowing prices from nearby lawn care services in the San Antonio Texas area. Then you can read over reviews another San Antonians have had to say about the quality of their landscape maintenance services. After that you can just hire the lawnmowing service that you want to work with and everything happens magically. They will show up to mow your yard on the day you requested and you can pay for the lawnmowing all through your GreenPal account. GreenPal has attracted some of the best lawn care services in San Antonio, so no matter if you live over by University of Texas at San Antonio, Brackenridge Park, or over by the Mission Concepcion in San Antonio, GreenPal has got you covered can help you get you set up with a reliable yet low-cost lawnmowing and lawn care service to take care of your yard maintenance for you a snap. Also if you need local lawn maintenance in Alamo Heights, TX or even if you are searching for local grass cutting services in Schertz TX nearby me GreenPal can assist in those San Antonio bedroom communities as well.
Lawn Mowing Cost Calculator
Find out the average cost for Lawn Care Services In San Antonio TX
About San Antonio Texas
San Antonio is a major city in south-central Texas with a rich colonial heritage.
Officially the City of San Antonio, is the seventh-most populated city in the United States and the second-most populous city in the state of Texas, with a population of 1,469,845. It was the fastest growing of the top 10 largest cities in the United States from 2000 to 2010, and the second from 1990 to 2000. The city straddles South Texas and Central Texas and is on the southwestern corner of an urban megaregion known as the Texas Triangle.

San Antonio serves as the seat of Bexar County. Recent annexations have extended the city's boundaries into Medina County and, though for only a very tiny area near the city of Garden Ridge, into Comal County. Due to its placement, the city has characteristics of other western urban centers in which there are sparsely populated areas and a low density rate outside of the city limits. San Antonio is the center of the San Antonio–New Braunfels Metropolitan Statistical Area. Commonly referred to as Greater San Antonio, the metropolitan area has a population of 2,454,061 based on the 2018 US Census estimate, making it the 24th-largest metropolitan area in the United States and third-largest in the state of Texas. Growth along the Interstate 35 and Interstate 10 corridors to the north, west and east make it likely that the metropolitan area will continue to expand.
At the time of European encounter, Payaya Indians lived near the San Antonio River Valley in the San Pedro Springs area, calling the vicinity Yanaguana, meaning "refreshing waters". In 1691, a group of Spanish Catholic explorers and missionaries came upon the river and Payaya settlement on June 13, the feast day of St. Anthony of Padua. They named the place and river "San Antonio" in his honor.

It was years before any Spanish settlement took place. Father Antonio de Olivares visited the site in 1709, and he was determined to found a mission and civilian settlement there. The viceroy gave formal approval for a combined mission and presidio in late 1716, as he wanted to forestall any French expansion into the area from their colony of La Louisiane, as well as prevent illegal trading with the Payaya. He directed Martin de Alarcón, the governor of Coahuila and Texas, to establish the mission complex. Differences between Alarcón and Olivares resulted in delays, and construction did not start until 1718. Fray Antonio de Olivares built, with the help of the Payaya Indians, the Misión de San Antonio de Valero (The Alamo), the Presidio San Antonio de Bexar, the bridge that connected both, and the Acequia Madre de Valero. Source: Wikipedia San Antonio, TX
Save Time, Save Money,
Book a great lawn service now with GreenPal.