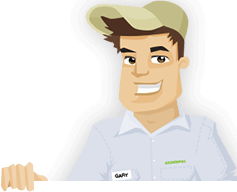 Needing your Lawn Cut?
Get Competitive pricing without the hassle
Book lawn mowing by a pro in Manor
Order lawn mowing now without calling around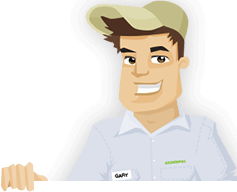 Needing your Lawn Cut?
Get Competitive pricing without the hassle
Book lawn mowing by a pro in Manor
Order lawn mowing now without calling around
Local lawn mowing services in Manor Texas
compete for your lawn

Here are Best Lawn Care Services in Manor, TX as of Sep, 2019
Here are a few 5 Star Ratings from GreenPal users
Dolores Cervantes
Lawn Mow in Manor TX
The thing I love the most about the team at Lost Pines is that can care for all the needs I have. They do well with not only mowing grass but also with trimming the bushes around my patio and with edging the grass near my sidewalk and driveway. They also helped me with power washing those paved spots after they were finished, so my surfaces would not look stained after the lawn was cut. The careful approach that everyone put in for my yard proved to be very helpful. I now have the cleanest yard in the neighborhood thanks to their work.
David Vergara
Lawn Care Service in Manor TX
The groups at R&S helped me with mowing my lawn in Presidential Heights recently. They were very thorough with mowing the yard and with cleaning up the grass all around. They also did a great job with trimming my bushes while even cleaning all the branches and leaves. Everyone working there was friendly and understood everything I needed. I am glad that the people here did so well, especially since I have struggled in the past with trying to care for my yard well enough. The people at R&S know what to do when caring for my yard and seeing that my place would look beautiful.
Teresa Mansfeld
Lawn Service in Manor TX
The people at The Outside Guy understood what my yard needed when they came over to my Stonewater home. They noticed that there were a few places where the grass was growing unevenly and that some of the leaves were thicker than others. They let me know that it was a giant weed and that the surface needed to be cleaned out. They were able to remove the area and add new grass seed around the surface. The best part is that they ensured there wouldn't be any problems with how my yard was growing. The healthy grass around my yard was kept safe as they cleaned out the old weeds.
Brittany Groce
Lawn Mowing in Manor TX
My home in the Shadowglen area is very tough to care for, but the people at Lawn Tech were accommodating in identifying what I can do to keep my yard looking beautiful. The team checked on my irrigation system and helped with cleaning out the space. They also aerated my lawn so it would be easier for the place to take in the water. The team was very thorough in what they were doing and knew what it would take for my yard to look as beautiful as it could. The service is also pretty affordable too, which is a massive plus for me.
Not in Manor, TX?
Here are GreenPal's lawn service areas
Lawn Mowing Cost Calculator
Find out the average cost for Lawn Care Services In Manor TX
It is true that there are plenty of new neighborhoods popping up in and around the Manor TX area. But these places all have unique needs surrounding how well they are to be cared for. The good news is that you don't have to worry about what's happening with your yard when you reach us at GreenPal for help. We will assist you in finding the best yard maintenance teams that serve homeowners throughout Manor.
You can ask for a yard care team to help you out with your yard in any neighborhood in Manor. Our app will help you with finding organizations who can serve your home in Hamilton Point or Carriage Hills or any other community in the area. You can also find lawn maintenance groups that will help commercial sites like what you would find at the Manor Commercial Park or along the highway in the middle of the city.
You can even use the GreenPal app if you have a large yard like what you'd find up in the Kimbro Creek area. Don't forget about how there are teams that can reach some neighborhoods like Barker Hills that are a little further out from everything else in the area.
It only takes a few moments for you to complete your search. You would first list your address on the app and then review the listings that come about. After that, you can read descriptions on each team while also checking out reviews from customers who have utilized services from these teams in the past without being too challenging for you to work with.
You can confirm who you want to work with through the app and also pay for services if needed. You can also switch providers as necessary. The design that the app provides ensures you can get enough care for your work needs without spending lots of time in the process.
The groups you will find through the GreenPal app are ones that we have thoroughly vetted for your convenience. You will never come across questionable teams that might not provide you the careful help you need here at GreenPal. Our app will provide you with only teams that have been certified for operation by groups like the Manor Chamber of Commerce. You will see that the teams in the area are ones that are trustworthy and will give you nothing but the best support you deserve for your place in the area.
Download the GreenPal app today, and get started in finding the right teams who can assist you with all your outstanding yard maintenance needs. You will appreciate the help that we will provide for you when looking for a team that understands what you require out of your home. Besides, you have plenty of things that you might want to do in Manor TX other than trying to mow your yard. You can use the app to find the best lawn mowing teams in the area that you can appreciate.
About Manor Texas
Manor is a city in Texas, United States.
Manor Texas is a suburb of Austin that is to the northeast of the city. Manor is linked to Austin through US Highway 290 and is about thirteen miles from the main campus of the University of Texas at Austin.
The Manor Independent School District operates the public schools in the city. Manor New Technology High School is the largest school in Manor and is located off of Old Highway 20. The Manor High, Middle and Elementary Schools are all in the same part of the city on Gregg Manor Road.
A small golf course is located in Manor. The Shadow Glen Golf Club features several holes that are situated around open forest space with the Rector Cemetery being in the middle of the area.
A commercial park is on the eastern part of the city near the highway. Most of the area around the city includes various organized neighborhoods with many new ones being built every year.
Manor is one of the fastest-growing suburbs in the Austin area. The city's population is around 9,000, which is a rise over the population of 5,000 from 2010.
Manor TX is home to various park spaces. Among the parks in the city include the Jennie Lane Park and East Metro Park. There are no areas of Manor that are covered by water.
Manor TX was formed in the mid-nineteenth century. It was settled by James B. Manor near the Gilleland Creek area. The city grew with individual schools for boys and girls established not long after the city was formed. James Manor donated much of his land in 1871 for railroad access. The city was a large site for cotton growing before the boll weevil's arrival and remained a small town until the early twenty-first century when the Austin area experienced immense growth.
Tired of unreliable lawn services?
So are we... See how it works
Recent lawns mowed in Manor, TX
by GreenPal's community of lawn care pros
Save Time, Save Money,
Book a great local lawn service now with GreenPal.