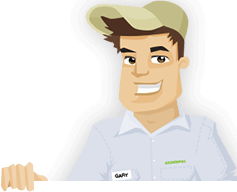 Needing your Lawn Cut?

Get Competitive pricing without the hassle

Book lawn mowing by a pro in Missouri City

Order lawn mowing now without calling around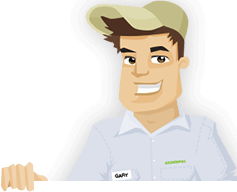 Needing your Lawn Cut?

Get Competitive pricing without the hassle

Book lawn mowing by a pro in Missouri City

Order lawn mowing now without calling around
Local lawn mowing services in Missouri City Texas
compete for your lawn

Here are Best Lawn Care Services in Missouri City, TX as of Sep, 2023
5 Star Ratings about GreenPal
Janet Davila
Lawn Maintenance in Missouri City TX

"I had a decent lawn cutting service mowing my mother's home in Missouri City Texas but out of nowhere they wanted to raise the lawn cutting price they were charging me per lawn cutting $10 per yard cut. When I asked them why they had to go up on your lawn mowing rate they did not give me any kind of explanation. I was torn between just paying the yard maintenance surcharge or finding a new lawn care service to mow her yard. I did a little searching on Google and stumbled across the GreenPal lawn care services website. What drew me to GreenPal was that I could order lawn mowing service for her house not even have to meet the lawn guy out there at your yard for the estimate for cutting the grass and I could just do it without even making a phone call. I signed up for lawn cutting quotes, and got three competitive lawn mowing prices from different lawn care services that serviced the Missouri City Texas area. I hired one and now she is happy again and we didn't have to pay anymore for lawn cutting and yard work."
Jason Leroy
Grass Cutting in Missouri City TX

"I usually cut my own grass but my riding lawnmower had a motor blew up on it. I took it to a lawn mower repair shop and it was going to be over thousand dollars to get it fixed. I took it to Southwest Mower Services Center and after hearing that kind of bad news and that it was going to take too much to fix the lawn mower, I knew I was going to have to get a lawn care service to at least take care of the yard while it was getting repaired. I thought hard about it but then just opted to bite the bullet and pay a lawn mowing service to do the yard for me from now on. Enter GreenPal who's lawn mowing mobile app introduced me to four lawn cutting services in Missouri City that wanted to cut my yard in Flamingo Island At Lake Olympia for $30 per cut. I signed up for every two week lawnmowings and heck that's only $60 per month to maintain the yard so what surprised me was that it was going to take like two years to make my money back just for fixing the dang riding lawnmower not to mention how much my time cutting the grass, gas for the lawn mowing, and everything else for yard work is going to cost. GreenPal was a no-brainer for ordering lawn care service online in Missouri City Texas."
Francisca Pellegrini
Yard Mowing in Missouri City TX

"I find that it's tough to get any yard maintenance companies to show up when they say they're supposed to show up to cut the grass. I have been through three lawn cutting services in Missouri City over the past three lawn mowing seasons and it always seems like they just show up when they want to mow my yard in Sedona Creek. One week it'll be Wednesday they will cut the grass, the next week will be Friday they will mow the yard, and the following week they will wait and mow the yard the following Monday there's just never any rhyme or reason to when my lawn cutting service came out to mow my yard. What I like about using GreenPal is they put your lawn mowing service that you hire on a set lawn maintenance schedule that the lawn care service you hire to cut your yard has to meet every week or every two weeks. So now I don't have to chase my lawn guy around asking him what he's going to come out to cut the grass because GreenPal makes all the yard maintenance happen smoothly and eliminates the need for me to constantly nag my lawn mowing service to make sure they show up on time to cut the yard."
Henry Kinch
Lawn Maintenance in Missouri City TX

"I just moved into a home in the Oyster Creek Village At Lake Olympia in Missouri City Texas. The owner put down grass seed and for the longest while I don't have any kind of yard that needed any grass cutting. But I knew I needed help and I knew I wanted a decent stand of grass, and I also knew that I did not want to mow that grass. I got on Facebook and found the Missouri City Texas Facebook group and asked for a recommendation on a decent lawn care service in town. Three people recommend a GreenPal saying that it was the easiest way to find a lawn care service near me and that was affordable in Missouri City. I signed up entered some details about the yardwork and I was needing done and the help my grass needed, and got hooked up with a solid licensed lawn maintenance company that took care of all of the yardwork for me. I did all of this without even making a phone call amazing."
Not in Missouri City, TX?
Here are GreenPal's lawn serivce areas
Looking for a reliable lawn care service in Missouri city Texas? Then look no further you are at the right place. Welcome to GreenPal the world's easiest way to find, schedule, and pay for a lawn cutting service in the Missouri City Texas area. My name is Gary, and it's my role to make sure that you are extremely satisfied with your GreenPal experience. Allow me to explain how everything works for you to help you find a local residential lawn care service. You're probably wondering what the heck is GreenPal and why am I here . Well I imagine you've probably been looking online for lawn cutting services near me in MIssouri City, and stumbled across our online ordering system for lawn mowing services in the Missouri city Texas area. GreenPal makes it easy for you to get quotes for your grass cutting, read over lawn care services reviews, and hire the best lawn care service in Missouri City to maintain your yard for you. How do we know that these lawnmowing services are any good? Because we do the hard work of interviewing dozens of grass cutters, and looking over their lawn cutting equipment, and making sure that they are a professional, affordable, and reliable lawn maintenance service serving the Missouri City area. We even go to the trouble of talking to their previous lawnmowing customers in the Fort Bend County area and asking them how their experience was with their yard maintenance business.

Only after we check their lawn care business out thoroughly and make sure that they are of top lawn cutting quality and caliber do it and let them operate their lawn mowing business on the GreenPal lawn care service mobile app. Why does any of this matter? Because lawn care services in the Missouri City Texas area are busy. Missouri city is growing like wildfire, and the results is that lawn maintenance businesses in a particular lawn care services are busy and it's hard for them to drive out to your yard and find a time to give you an accurate lawn mowing quote, much less return your phone call when you call them ask you for a quote for how much it's going to cost to cut your grass. That's where GreenPal comes in. Our online ordering system for lawn mowing services and yard maintenance makes it easy for you to get competitive lawn cutting quotes from affordable Lawn Care services near me in the Missouri City Texas area. If you're looking to hire a reliable lawn care service that specialize in residential lawn cutting to do your yard work for you then look no further you have found it. After the first lawn cutting goes well the lawn mowing service that you hired will submit to you a quote for other yard maintenance services that you might need such as pruning of your shrubs, renovating your landscaping bed with fresh mulch, and cleaning up the leaves out of your yard in the fall. All of the services can be purchased à la carte and billed for your yard work an individual basis. The good thing about GreenPal is there are never any contracts and you only pay for the services that you want. So if you live near Quail Valley, Hightower High School, or Fifth Street, GreenPal has dozens and dozens of certified, affordable, and reliable lawn maintenance and yard cutting businesses ready to quote your lawn mowing needs for you and take care of your yard work for the rest of the lawn mowing season. Are you looking to hire a lawn maintenance business in another area of the greater Houston Tx area? No problem GreenPal also has lawn mowing services in Pasadena TX and has found som solid lawn mowing services in Katy TX near me.
Lawn Mowing Cost Calculator
Find out the average cost for Lawn Care Services In Missouri City TX
About Missouri City Texas
Missouri City is a city in the U.S. state of Texas, within the Houston–The Woodlands–Sugar Land metropolitan area.
The area in which Missouri City is now located holds a significant part in the history of Texas that dates back to its early days as part of the United States. In August 1853, the Buffalo Bayou, Brazos and Colorado Railway (BBB&C), began operating its first 20 miles of rail line that stretched from Harrisburg (now Houston) to Stafford's Point (now Stafford). It was the first railroad to begin operating in Texas, and the first standard gauge railroad west of the Mississippi River.

The railway continued its extension westward until, in 1883, it linked with its eastward counterpart, completing the Sunset Route from Los Angeles to New Orleans. Today, the route of the BBB&C (now owned by the Union Pacific Railroad) is still an important and heavily operated railroad line.
The Missouri City Parks and Recreation Department is a Texas Gold Medal Award-winning department that maintains and operates a wide variety of park and natural areas, trails, athletic complexes and other facilities. The Parks Department currently maintains 20 developed parks totaling 393 acres. Park amenities include multiple lighted sports fields, lakes, playgrounds, splash pad, and walking trails, as well as boating and fishing sites.

The Missouri City Recreation and Tennis Center is the heart of the recreation division and houses the majority of the city's recreation and fitness classes. Completed in 2012, the center features 13 tennis courts, 4 batting cages, a cardio/weight room, multi-purpose rooms, locker rooms and a full-size gymnasium. Source: Wikipedia Missouri City, TX
Save Time, Save Money,
Book a great lawn service now with GreenPal.