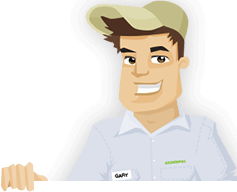 Needing your Lawn Cut?

Get Competitive pricing without the hassle

Book lawn mowing by a pro in Stafford

Order lawn mowing now without calling around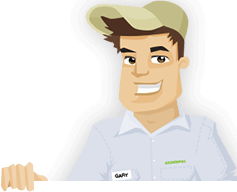 Needing your Lawn Cut?

Get Competitive pricing without the hassle

Book lawn mowing by a pro in Stafford

Order lawn mowing now without calling around
Local lawn mowing services in Stafford Texas
compete for your lawn

Here are Best Lawn Care Services in Stafford, TX as of May, 2023
5 Star Ratings about GreenPal
Stephan Huffman
Lawn Care in Stafford TX

"Well I kind a got an argument with my roommate about who was going to cut the grass this week and I decided that it just wasn't worth the headache anymore and so I decided to hire a lawn care service in Stafford to cut our grass in Sugar Ridge. I then found out that was a whole lot easier said than done. I called four different lawnmowing services nearby Stafford Texas and would you believe only one even called me back and he didn't even give me an estimate for how much it was going to cost to cut our grass. After doing some Google research for lawn care services near me I came across a GreenPal website and signed up for my free lawn mowing prices I had a new lawn care service to cut our grass that same day who came and mowed the yard the next day. I was super impressed and I'm been telling everybody about the GreenPal lawn mowing app to get the grass cut ever since."
Thomas Roller
Lawn Maintenance in Stafford TX

"I guess the thing that always irritates me about getting my lawn mowed is that I forget to leave a check under the mat for my grass cutting company. Then they would come mow the yard and then they would leave me a nasty text or voicemail that I forgot to leave them payment for the lawnmowing and then they would leave me a bill sometimes, and sometimes not. The whole thing was really just a mess. A friend from The Vineyard Church told me about GreenPal, so I decided why the heck not and gave it a shot. GreenPal makes the process of ordering a lawn care service a lot easier in many ways, but the primary reason why I love the lawnmowing up is because I don't have to worry about paying the lawn care service to cut my grass in Greenbriar Southwest every other week and now I just set it and forget it."
Russel Wiggin
Grass Cut in Stafford TX

"My thing with lawn care services in Stafford is I really just hate calling and leaving voicemails, and nagging them to come out and cut my grass. I've lived in Southwest Houston for 20 years and I've always had a lawn cutting service and over the years I've had different lawnmowing guys some better than others, but all of them were as a rule are pretty unreliable. After getting tired of having to call and haggle with these guys I decided to just use the GreenPal lawn mowing service app to try to see if it would be any smoother than doing it the whole way. I was delighted now with seven grass cuts and each of them of happened on time every week. Sure it might rain sometimes and they will get to my yard a day or two later to cut my grass but the good news is is that it always happens on time and I also don't have to leave payment for the lawnmowing service or mail them a check."
Virginia Macias
Lawn Mow in Stafford TX

"I just love GreenPal. Especially after my last lawn care service cutting my grass in Southmeadow in Stafford bailed on me my sons birthday party was coming up on Saturday and I needed somebody to cut the grass. Being a single mother I don't own a lawnmower. It was short notice but a friend told me about GreenPal so I decided to give it a try. Sure enough GreenPal got me set up with a new lawnmowing company nearby the Stafford area who came and cut the grass that same afternoon for $30. The process was so smooth and easy that I have now set up weekly grass cutting with that same company. GreenPal really made the whole thing of finding a new lawn care service, getting prices etc. super smooth and save me a lot of time and even a little bit of money. GreenPal gets an A+."
Not in Stafford, TX?
Here are GreenPal's lawn serivce areas
Welcome to GreenPal the easiest way to get the best lawn care service at the best price in Stafford Texas and Southwest Harris county that there possibly is. GreenPal's online community of local lawn care services nearby the Stafford Texas area that are ready and waiting to cut your grass. If you've ever tried to hire a lawn care service in the Southwest Houston area you know it can be quite a headache and a real pain. One of the problems with the lawn care business is that all of the small lawn mowing businesses and yard maintenance owner operators are always out cutting grass so it's hard for them to answer your phone call when you are needing to get a price cost on grass cutting and landscape maintenance services. You can literally call dozens of lawn care services and leave a bunch of voicemails requesting grass cutting quotes all over Southwest Houston and the City of Stafford, Tx trying to get somebody to mow your yard in Stafford and not even get one single return phone call. This can take hours and can be be very frustrating, and when you do end up hiring a lawn care service to cut your grass how do you know you are getting the best price on yard mowing?

How do you know that they will actually show up and do a good job on your lawn maintenance for your home in Stafford, Tx? Well that is why we built GreenPal. GreenPal is a community of lawn care services that operate their business on top of the GreenPal platform and technology so you can easily get lawnmowing prices from these local lawn care services nearby the Stafford Texas area within a matter of minutes rather than ours. If you're ready to get started with your free grass cutting prices go ahead and click the orange button at the very top of the screen and within a matter of 45 minutes or less you'll get four or five lawnmowing prices from local yard maintenance companies near you in the Stafford Texas area. As you know Southwest Texas Houston is bustling busy and part of the problem with getting reliable grass cutting at an affordable price is making sure that the grass cutting company you hired actually show up on time and stay on a schedule. Well GreenPal helps out with that too. After you hire the lawn maintenance company that you want to work with you can set them up for a weekly or every two week yard maintenance visits and everything just runs smoothly from there on out. You don't have to bug them about showing up on time to cut your grass on and on going basis because the GreenPal lawnmowing app takes care of that for you. So if you live by Braeburn Gardens, Stafford Centre, or Greenbriar Southwest in Stafford no problem GreenPal can help you get your grass cut by today or tomorrow at the latest. Or if you are over by Stafford Intermediate School then the good news is GreenPal has dozens of qualified and affordable lawn care services waiting for your bid opportunity who want to cut your grass. Please let us know if you have any questions we appreciate you using GreenPal for your yard maintenance and lawn care services in Stafford, Tx. Also if you need nearby lawn maintenance in Humble, TX or looking for nearby lawn cutting services in Bellaire TX GreenPal operated in those parts of Harris county as well.
Lawn Mowing Cost Calculator
Find out the average cost for Lawn Care Services In Stafford TX
About Stafford Texas
Stafford is a city in the state of Texas, within the Houston–The Woodlands–Sugar Land metropolitan area.
William Stafford established a plantation with a cane mill and a horse-powered cotton gin in 1830. On April 15, 1836, during the Texas Revolution, the forces of Antonio López de Santa Anna stopped at Stafford's plantation and ordered it to be burned. Stafford rebuilt his plantation and resided there until his 1840 death.

A settlement called "Stafford's Point" established itself around the plantation; it became a townsite in August 1853 when the Buffalo Bayou, Brazos and Colorado Railway began stopping there. Stafford's Point had a post office from 1854 to 1869. "Staffordville" had a post office from January 5, 1869 to February 26, 1869. The settlement, now known as "Stafford", operated a post office from 1869 to 1918; the post office reopened in 1929
Stafford has not had a municipal property tax since 1995. Even though it is known as a bedroom community of the greater Houston area, an estimated four times as many people work in Stafford on a week day, which is evidence of the large amount of commercial activity that helps the city financially.

Texas Instruments facility in Stafford: Texas Instruments was Stafford's largest employer. Originally, Stafford was an agricultural community. As of 2009, it has operations from commercial, manufacturing, retail, service, and wholesale industries which pay sales and franchise taxes to the city. Stafford is known internationally for attracting valve manufacturing companies; 11 are located here. Stafford has 15 business parks, one shopping center, and 19 hotels and motels. Source: Wikipedia Stafford, TX
Save Time, Save Money,
Book a great lawn service now with GreenPal.