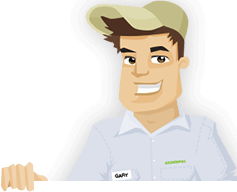 Needing your Lawn Cut?
Get Competitive pricing without the hassle
Book lawn mowing by a pro in Leander
Order lawn mowing now without calling around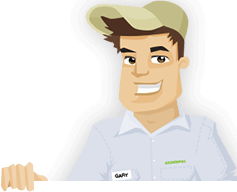 Needing your Lawn Cut?
Get Competitive pricing without the hassle
Book lawn mowing by a pro in Leander
Order lawn mowing now without calling around
Local lawn mowing services in Leander Texas
compete for your lawn

Here are Best Lawn Care Services in Leander, TX as of Sep, 2019
Here are a few 5 Star Ratings from GreenPal users
Maria Calderon
Lawn Mowing Service in Leander TX
My business in the Cherry Creek area has been thriving since I hired Dabago for help with restoring my yard and with taking care of some renovation tasks. They started by adding new brickwork around the trees in front of my business. They also helped with renovating some of the spaces inside my business, including help with getting fresh paint applied all around. The team understood what my place needed and also talked with me about what they would do beforehand, so I would not be surprised by anything they were doing for me. It is great to have a team on hand who understands what my site needs the most.
Andy Tilley
Lawn Care in Leander TX
The trees around my yard in Mason Creek are challenging to bear with, although the people at Clear Cut Lawns have done well with trimming those trees and with cleaning up after them. I love that the people at Clear Cut always clean out the leaves and branches and other features and ensure that my yard looks clean every time. It is great to see that they can help me with all the things I need surrounding the quality of my property. They also do well with mowing my lawn, as they ensured that my property was thoroughly cared for and continues to look attractive.
Gail Rhodes
Lawn Care Service in Leander TX
The people at Beautiful Lawns were beneficial in assisting me with mowing my lawn near the Bledsoe Park area recently. They came to my yard and not only cut the lawn but also talked with me about aerating the surface. They were very positive about the effort they were putting in and let me know all about how my yard could look as beautiful as possible. The team was careful with handling my surface as well. I appreciate that they were able to give me the support I required for my yard and that the surface looks better than ever before.
Mildred Hinojosa
Lawn Care Service in Leander TX
The people at Nations Lawns were at my home on Ronald Reagan Boulevard not long ago. My property is a little older and has a much larger yard to work with, but the folks at Nations Lawns didn't mind in the least. They were very positive about what they were doing for my yard. They talked with me about how I could get my yard restored thoroughly while also being very careful with my trees. They did well with cleaning off the leaves and branches and even with producing a better mowing pattern for my place. I appreciate the friendly and careful work that they put in all the way through.
Not in Leander, TX?
Here are GreenPal's lawn service areas
Lawn Mowing Cost Calculator
Find out the average cost for Lawn Care Services In Leander TX
It is no surprise that so many people are moving to Leander Texas above many other places around the Austin area. The variety of neighborhoods, quick access to downtown Austin, and an extensive array of schools and workplaces make Leander an ideal spot for living. It is no surprise that so many people in Leander want to focus on enjoying their lives in the city and not on taking care of difficult tasks like mowing a lawn or trimming a landscape.
The good news is that people around Leander TX don't have to waste their time mowing grass or doing other things for their yards that they might not be adequately prepared to care for. Today, there are many quality lawn care teams in Leander TX that you can trust. Even better, you can use the GreenPal app to find a lawn care professional that will come to your home and assist you with everything from lawn mowing to hardscape services.
You can reach someone to help you with caring for a new lawn in the Leander TX area. Neighborhoods like Benbrook Ranch are popping up more than ever before around the city. You'll find many teams on GreenPal who are willing to come out to your home and fix up all the unique yard care needs you might hold.
The teams on GreenPal include more than just the traditional lawn mowing entities. You can also use GreenPal to find details on groups that can trim trees and bushes among other landscape growths. People in Carneros Ranch and other tree-laden areas of Leander will particularly appreciate this point.
You can find a team who can help you even if you live in Sandy Creek or Larkspur among other places that might be further from the rest of the city. The details you'll find on each service provider in your area will help you with making the right decision surrounding what you want to get out of service.
The GreenPal app only includes information on yard care teams who are supported by organizations in the area that focus on supporting the local economy. These include entities that are in the Leander Chamber of Commerce directory. Unlike other sources, GreenPal ensures that you will find quality yard maintenance teams without risking coming across unappealing companies that might not be suitable for your needs.
You can book appointments with yard care teams through GreenPal. You can also pay for services through the app if you wish.
Don't forget to leave a review after you utilize someone's services. GreenPal comes with many reviews from real customers who have hired these grass cutting services in the past. Each review will help you identify unique opportunities for handling your yard and for hiring teams that know what it takes for your yard to be cared for well.
You deserve only the best lawn maintenance team in Leander TX to come to your home and take care of everything surrounding your yard. Download the GreenPal app today, and get started in finding professionals that you can trust.
About Leander Texas
Leander is a city in Texas, United States.
Leander Texas is a northern suburb of Austin. The city is in both Williamson and Travis Counties and is directly north of Cedar Park and northwest of Round Rock. The city is about 25 miles north of Austin.
The city links to Austin and Cedar Park through North Bell Boulevard or Highway 183. Leander is also home to a stop on the Red Line of the Capital Metro system. The Leander station is on the northern end, while the route moves to the south towards the Downtown station in Austin.
The Leander Independent School District serves students in the city. The area is served by six high schools, including the Leander, Vista Ridge, Cedar Park, and Charles Rouse High Schools.
The Gateway Shopping Center is the primary shopping space in the city. The center is on Highway 183 and Crystal Falls Parkway.
The Brushy Creek goes through part of the northern end of Leander. However, there are no large areas in the city that are covered by water.
Leander is one of the fastest-growing cities in both the Austin region and in the entire state of Texas. The estimated population in 2017 was around 50,000, while that total was at 26,000 in 2010 and 7,500 in 2000.
Leander TX was formed in 1882 on land that was operated by the Austin and Northwestern Railroad Company. The town was named for one of the railroad officials that supported the construction of the local railroad system, Leander Brown. The city was in the news in 1983 when the remains of a prehistoric woman were discovered in the Brushy Creek part of the city. The remains were named the Leanderthal Lady and are at least 10,000 years old, thus making it one of the oldest complete skeletal remains to have ever been found.
Tired of unreliable lawn services?
So are we... See how it works
Recent lawns mowed in Leander, TX
by GreenPal's community of lawn care pros
Save Time, Save Money,
Book a great local lawn service now with GreenPal.