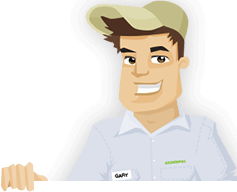 Needing your Lawn Cut?
Get Competitive pricing without the hassle
Book lawn mowing by a pro in Buda
Order lawn mowing now without calling around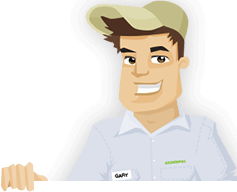 Needing your Lawn Cut?
Get Competitive pricing without the hassle
Book lawn mowing by a pro in Buda
Order lawn mowing now without calling around
Local lawn mowing services in Buda Texas
compete for your lawn

Here are Best Lawn Care Services in Buda, TX as of Sep, 2019
Here are a few 5 Star Ratings from GreenPal users
Vivian Franks
Lawn Care in Buda TX
Everyone at DLC knew what they were doing when they came to my yard in the Windy Hill area. They did well with mowing my lawn and with aerating the surface. They also added new grass seed to my property. I didn't know what type of grass I had until they let me know what they were doing for my surface. The team was also very generous in letting me know what they would do before they start. I appreciate how the team worked hard while ensuring I was in the know about everything that they were doing for my place.
Brittney Kelley
Lawn Cutting in Buda TX
Everyone at Guzman Mowing knew what my yard needed when I asked for help. The team here was very thorough in checking on my yard and seeing how well it was growing. They mainly talked with me about how they could mow my lawn and remove the weeds. The spot treatments they provided for my weeds kept them out of the way without killing the rest of my grass. I also love how the team checked on the drain setup in my backyard. I haven't had much luck with other providers at my home in Bonita Vista, but Guzman Mowing knew what they were doing the first time around.
Anita Eubanks
Lawn Care Service in Buda TX
The Outside Guy did a great job in fixing my lawn in Elliott Ranch. I spend quite a bit of time traveling from my home to my workplace in San Marcos, so I need all the help at home that I can get. Fortunately, The Outside Guy knows what my yard needs every time. The people here are comprehensive in mowing my lawn, trimming my bushes and checking on any weeds that come about. They always clean up after they are done with my lawn. They can even reach my home while I'm out at work. I always get messages from them when they take care of my yard.
Lyn Peterson
Grass Cut in Buda TX
The people at New Era Scapes were very positive about what they could do for my yard in Huntington Estates. They explained to me all the things they could do for my yard. They told me about how I can get the lawn cut to the best height possible. The team checked on the quality of my yard and helped me with cutting the grass evenly. I especially loved how the crew cleaned up the grass, and even power washed my driveway after they were finished. They washed the surface free of charge so my path wouldn't have lots of green stains all over it.
Not in Buda, TX?
Here are GreenPal's lawn service areas
Lawn Mowing Cost Calculator
Find out the average cost for Lawn Care Services In Buda TX
The lawn maintenance process is a hassle on its own. But you don't have to struggle for long when you have the right yard care provider on hand at your Buda TX home. The GreenPal app will help you find the best lawn care teams you can trust.
We at GreenPal want to simplify the process of finding lawn care providers. More importantly, we want to make an effort a little more honest. That's why our app only features certified lawn mowing providers and landscaping experts that you can trust.
You'll find many teams that can come to your home in the Buda area. These include groups that serve older properties in the Creekside Park area and newer places east of the highway. The app is also useful for people who operate commercial properties near Bradfield Village.
You could indeed go to Craigslist to find a lawn care service team in the Buda TX area. But while Craigslist does provide plenty of convenient services and functions, it may not be the best place to find lawn mowing providers in Buda. That's because any fly by night organization could list its services on Craigslist. This could make it to where you won't get the services you need. The services that you do get from such a team will be subpar too. After all, those questionable entities are only in it for the money.
The teams you'll find on the GreenPal app are ones that know that they won't get paid unless they do the best job possible. You'll find plenty of teams that are supported by entities such as the Buda Area Chamber of Commerce. Our vetting process is comprehensive.
You will learn many details about each of these yard care teams when looking through the GreenPal app. These include details that each provider has written themselves about what services they have to offer and how they can help you. You'll learn more about the unique philosophies that these teams have to offer as well.
You can also get reviews from people from all around Buda who have utilized these services. You'll find reviews from people around Buda from Ashford Park to Windy Hill. These customers have hired these teams through GreenPal and know what these service providers have to offer.
You also have the opportunity to pay for services through the app. You can even get a general estimate for the cost of services off of the app. The assessment will vary in value based on the size of your lawn and how often you need services. You'll discover that the services you can hire through GreenPal are more affordable than what you might expect.
You'll enjoy how well your yard looks when you hire a quality lawn care provider through the GreenPal app. Best of all, you won't have to worry about whether or not you're going to find a yard maintenance team that you can trust. Download our app today, and get started in finding the best teams in the Buda TX area.
About Buda Texas
Buda is a city in Texas, United States.
Buda TX is a southern suburb of Austin. The city is on the northeastern end of Hays County and is about 15 miles south of Austin and 17 miles north of San Marcos. Buda links to both of these cities through I-35.
The Hays Consolidated Independent School District operates the schools in Buda. The Jack C. Hays High School is the largest school in the city. Buda Elementary School is also in the town and has been in operation in some form since 1885.
Much of the commercial activity in Buda is near I-35. There is a Cabela's outdoor sports good shop and an RV trailer store near the highway. Smaller local businesses are in the middle part of the city near Main Street.
Stagecoach Park and Bradfield Village Park are both in the central part of Buda. A small pond appears in the middle of Bradfield Village Park. Onion Creek is on the northern end of the city. The creek moves to the west towards Driftwood and north towards the Austin-Bergstrom International Airport and the Circuit of the Americas.
Buda TX was formed in the 1880s as a stop along the International-Great Northern Railroad. The town grew as a place that would serve railroad travelers. The town would be incorporated in 1948 and would grow alongside the Austin area in the late-twentieth and early twenty-first centuries. The city is believed to be named after a town of the same name in Illinois as a nod to the people who lived in the area after they were exiled from Hungary during a failed revolution in 1848.
Buda is particularly famous for its dachshund or wiener dog racing events. The races often take place in the spring and summer seasons as parts of larger festivals. Such races are typically run on grass surfaces and are 25 or 50 yards long. The dogs often run to their owners at the end of the track, although there are no guarantees a dog will want to go the entire distance.
Buda has experienced a large amount of growth in the early twenty-first century. The city has a population of about 16,000, which is nearly twice what the population was in 2010.
Tired of unreliable lawn services?
So are we... See how it works
Recent lawns mowed in Buda, TX
by GreenPal's community of lawn care pros
Save Time, Save Money,
Book a great local lawn service now with GreenPal.