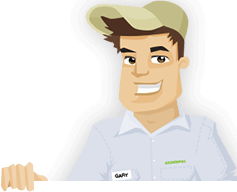 Needing your Lawn Cut?
Get Competitive pricing without the hassle
Book lawn mowing by a pro in Pflugerville
Order lawn mowing now without calling around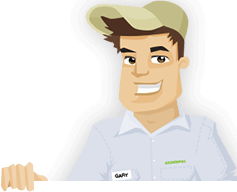 Needing your Lawn Cut?
Get Competitive pricing without the hassle
Book lawn mowing by a pro in Pflugerville
Order lawn mowing now without calling around
Local lawn mowing services in Pflugerville Texas
compete for your lawn

Here are Best Lawn Care Services in Pflugerville, TX as of Sep, 2019
Here are a few 5 Star Ratings from GreenPal users
Joseph Hardy
Yard Cutting in Pflugerville TX
My home in Rolling Ridge had lots of dandelions around its yard, and I was worried about how well the surface could be handled. The good news is that the team at Brothers In Lawns were able to help me with removing all those dandelions. More importantly, they did a great job of ensuring that my yard wouldn't die out from their treatments. I found that their work in removing those dandelions and other weeds from my yard was a whole lot more effective than some of those commercial treatments I've tried in the past. Of course, those commercial products killed my yard, but that's another story.
Blake Neff
Lawn Cutting in Pflugerville TX
I have an older home in Wild Plum Valley, and I have found that it's rather hard for me to keep my yard looking healthy. Fortunately, the people at Enviro Lawn Care took a careful look at my yard and found some problems. They found that there was a grub infestation that was killing off a part of my yard, and they also found that part of my soil was compacted. They helped me with a thorough treatment to clear out the grubs and to also loosen up the soil in my yard. The team was very prompt and thorough in what they were doing, and I appreciate the hard work they put in every time they came to my property.
Teri Dillon
Lawn Mowing Service in Pflugerville TX
I used to have lots of kids running up and down my lawn in the Settler's Meadow neighborhood. They kept on running around and treated the place like it was a playground. The people at Lost Pines have helped me with restoring my yard and with getting it fixed up well. The site looks consistent and doesn't have any dead spots around it. They have been mowing the place every two weeks and have produced a good mowing pattern to keep the grass healthy. My yard looks green today, and the kids have stopped running up and down the place because they know to respect a spot that looks as beautiful as this.
Brandy Lindsay
Lawn Cutting in Pflugerville TX
I asked the team at Hostable to help me with restoring some places around my yard in Boulder Ridge before the summer season. They came up with an effective plan for mowing the grass and for removing the weeds around the place. They also did well with applying top treatments around my yard to keep the area protected from weeds. The drainage system that they installed has also helped me quite well with watering my lawn. My yard isn't flooding in some spots like what it had been doing in the past before they came to help me out with it.
Not in Pflugerville, TX?
Here are GreenPal's lawn service areas
Lawn Mowing Cost Calculator
Find out the average cost for Lawn Care Services In Pflugerville TX
One of the most exciting parts of living in Pflugerville TX is that the place is growing consistently with plenty of new neighborhoods popping up all the time. Head east, and you'll find the Bratcher and Hidden Lake neighborhoods are expanding with new homes every year. You can also go a little further north to find places such as Steeds Crossing being in more demand than ever with new properties coming about all the time.
But the people who are moving to Pflugerville TX might not know all about what they need to do to care for their yards. Fortunately, people in the city don't have to think all that much about what they need to do, as they can use the GreenPal app to find a yard care team that can take care of all the dirty work.
GreenPal is an app that you can download and use for free to help you with finding lawn mowing providers in Pflugerville and elsewhere in the Austin area. You can use the GreenPal app whether you've got a large home in the Kuempel Tract area or something a little smaller in Warner Heights.
The details on the GreenPal app are listed based on your location. You'll find teams that will cover every part of Pflugerville on the GreenPal app. These include organizations that can reach places from Yellow Sage to the various Blackhawk communities.
You'll also find reviews for each of these lawn care providers through the app. The GreenPal app includes details on great providers based on what people have said about them in the past. Each review is from a real customer who has hired these entities from GreenPal in the past, so you know you'll come across real words from actual people in the Pflugerville area.
The best part of what the GreenPal app will provide you with is that the information on the app comes from legitimate teams that understand the ins and outs of what you need for yard care demands. You'll never come across any questionable fly by night teams on GreenPal. Instead, you will find listings from legitimate and experienced yard maintenance groups that are supported by professional organizations such as the Pflugerville Chamber of Commerce. That is, there's never going to be a time when you are subjected to groups that might not be all that trustworthy.
It is not overly hard for you to use the GreenPal app either. The app provides you with an exact layout that helps you find details on who is open for your work needs. You can find a team that you can hire for your yard work demands in moments when you use the app. The simplicity helps ensure you've got someone who can come to where you are and give you the assistance you deserve.
Download the GreenPal app to find a team who can assist you with making the most out of your yard maintenance needs. GreenPal will help you with finding the solutions you need for your yard care demands while being easy to use and trustworthy as well.
About Pflugerville Texas
Pflugerville is a city in Texas, United States.
Pflugerville TX is a northeastern suburb of Austin. The city is located mostly in Travis County with a small portion in Williamson County. The city is also south of Hutto and southeast of both Round Rock and Cedar Park.
Lake Pflugerville is a large space in the city that features a 180-acre reservoir. The area was designed to provide drinking water to the city. The lake is open throughout the year for fishing and kayaking activities. A walking trail and playground are also in the park area near the lake.
The Stone Hill Town Center is the central place for shopping in the city. The center is on the intersection of Texas Highways 130 and 45.
The Pierson Business Center is on the western end of Pflugerville. The center is home to a large business park featuring offices for many major companies.
The Pflugerville Independent School District operates schools in the city. There are four high schools in Pflugerville alongside six middle schools. About 25,000 students from the city and surrounding areas attend schools in the district.
Pflugerville TX is one of the fastest-growing cities in the Austin area. The city has a population of nearly 65,000, which is a rise over the population of 47,000 from 2010.
Pflugerville links to the rest of Austin through Texas Highway 130. I-35 can also be found to the west of the city.
Pflugerville features a vast array of parks around its space. Twenty-eight parks in the city take up about 500 acres of land.
Henry Pfluger and his family settled Pflugerville TX in the mid-nineteenth century. The Pfluger family settled in the area after moving from Germany following the Prussian War. The Pflugerville community started up after the end of the Civil War with George Pfluger establishing the main layout of the town in 1904. The city was incorporated in the 1960s and grew as the city of Austin expanded and brought in more businesses for work.
Tired of unreliable lawn services?
So are we... See how it works
Recent lawns mowed in Pflugerville, TX
by GreenPal's community of lawn care pros
Save Time, Save Money,
Book a great local lawn service now with GreenPal.