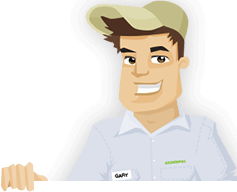 Needing your Lawn Cut?
Get Competitive pricing without the hassle
Book lawn mowing by a pro in Georgetown
Order lawn mowing now without calling around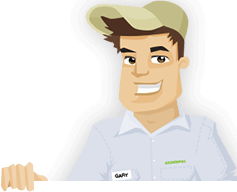 Needing your Lawn Cut?
Get Competitive pricing without the hassle
Book lawn mowing by a pro in Georgetown
Order lawn mowing now without calling around
Local lawn mowing services in Georgetown Texas
compete for your lawn

Here are Best Lawn Care Services in Georgetown, TX as of Sep, 2019
Here are a few 5 Star Ratings from GreenPal users
Tom Dotson
Lawn Cutting in Georgetown TX
I haven't had much luck in taking care of my yard in the Old Town Park area of Georgetown. It seems that no matter what I do, my yard ends up drying out and turning brown. But the people at Eagles helped me with identifying what was going on with my lawn. They helped with aerating the surface and with removing some of the old bits of soil that had become too hard and firm. They were instrumental in giving me the assistance I needed for ensuring that I can water my grass and have the surface turn green.
Ronald Waters
Lawn Mowing in Georgetown TX
I have dealt with some issues in trying to get the lawn cut at my Churchill Farms property. But the people at Beautiful Lawns found that I had been trimming everything unevenly and that I wasn't using the best possible mower. The team has been helping me since with mowing my lawn every month. They understand how well my yard grows and can find the best cutting height based on the time of the year and how well my yard is growing. The quick work that they put in ensures my yard will continue to look beautiful without anything wearing out prematurely.
Richard Scoch
Lawn Maintenance in Georgetown TX
The people at Nations Lawns did a great job with helping me through the yard part of my home renovation project in Briar Glen. They did well with removing some of the old bits of grass that I needed help with clearing out for a new landscape surface. They helped me with trimming my bushes and with power washing some spaces around my yard as well. They were complete with the work they were handling and understood all the things I needed for keeping my surface looking attractive.
Dominic Miller
Lawn Service in Georgetown TX
I contacted Sheffield Lawn Service to help with installing some of the lawns around the Schuster Court neighborhood that we're preparing here in Georgetown. They were very friendly and helped us with adding new grass surfaces and with seeding the spaces. They also assisted us in producing a drainage system for each new yard. They always clean up after they are done too, which is great considering how we need plenty of space to take care of our work out here. We appreciate the hard work that the people at Sheffield have put into our place and in making the area beautiful.
Not in Georgetown, TX?
Here are GreenPal's lawn service areas
Lawn Mowing Cost Calculator
Find out the average cost for Lawn Care Services In Georgetown TX
Just because the homes around Georgetown TX look the same doesn't mean that they are all going to require the same form of lawn care service. New neighborhoods like Tervista and Briar Glen have homes that are built off of specific platforms, but they all have unique yards that need special care. Homes in Churchill Farms have trees that can influence how well a yard grows as well, not to mention those trees need regular maintenance if they are to look beautiful.
The good news is that you don't have to bear what might happen when you're trying to get your yard in Georgetown TX cared for. You can use the GreenPal app to help you with finding lawn maintenance teams that will assist you with keeping your yard looking attractive.
You will find it easy for you to get many things taken care of through the GreenPal app. You can use GreenPal to reserve an appointment with one of these lawn care teams listed on the app.
You can find lawn services by listing your address on the app. You will then get information on each of the teams available for services in your area. You can find someone who can come to your home even if it's in the East View part of the city or another part that is a little further removed from the downtown area.
The information you'll get out of the GreenPal app will mainly assist you in finding people who know what you require. The best part is that you'll never have to worry about any questionable teams getting in the way. All the details you will get off of the GreenPal app come from groups that have been certified for operation by many prominent business groups in the area, including the Georgetown Chamber of Commerce. You will get accurate and thorough information on anyone you might be interested in doing business with when you use the GreenPal app. More importantly, you will never come across any questionable groups that might not help you out as well as you wish.
You can also pay for services through the GreenPal app. There's also the option to contact these entities directly through the app. The functionality of the app ensures you'll have more control over your experience with finding someone who can help you in many forms.
Another point of value is that you can find reviews on each service from people who have hired these entities in the past. Each review will provide you with more details on these yard maintenance teams. What is particularly helpful is that these reviews will give you a little more details on who's available for help and how you can take advantage of what these groups have to offer.
Download the GreenPal app today, and find out who's available for helping you with giving your yard in Georgetown the help it needs. You will see that many quality teams are available to help you with all your yard-related service needs.
About Georgetown Texas
Georgetown is a city in Texas, United States.
Georgetown TX is a city in Williamson County that is directly north of the cities of Round Rock, Cedar Park, and Pflugerville. The city is about 30 miles north of Austin. The city promotes itself as being the retirement capital of Texas.
Southwestern University is in the city of Georgetown. The school was formed in 1840 and is the oldest university in Texas.
The Georgetown Independent School District operates schools around the city. The Georgetown and East View High Schools are the primary schools in the area.
Georgetown TX operates entirely on renewable energy and is the first city in Texas to do this. This is also the largest city in the country to operate on renewable energy.
The Historic District is in the central part of Georgetown. The area includes the Palace Theatre and the 1911 Courthouse.
The Williamson County Government is the largest employer in Georgetown with nearly 1,700 people hired by the government. St. David's Georgetown Hospital is another major employer with 650 people working here. The Sun City establishment also employs more than 250 people.
Georgetown has a population of about 70,000. Around a third of the people in the area live in the Sun City Texas community on the northern end of the city. The community is an age-restricted community limited to people 55 years of age or older and was formed by Del Webb. The area takes up more than 5,300 acres of space for living.
Interstate 35 serves the central part of Georgetown. The road leads to Austin and San Antonio to the south and Waco and Dallas to the north.
Lake Georgetown and the North Fork of the San Gabriel River are both in Georgetown on its northern end. The Inner Space Cavern is to the south and is home to many large limestone formations.
Georgetown TX is located on land that was once occupied by the Tonkawa tribe and was raided by the Comanche tribe. The area was settled in the 1840s and incorporated in 1848. The city is named for George Washington Glasscock, the person who donated land for the town. The area grew through its access to railroad and highway systems and the rising popularity of the city of Austin as a site for living and business.
Tired of unreliable lawn services?
So are we... See how it works
Recent lawns mowed in Georgetown, TX
by GreenPal's community of lawn care pros
Save Time, Save Money,
Book a great local lawn service now with GreenPal.