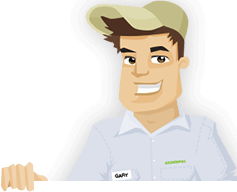 Needing your Lawn Cut?

Get Competitive pricing without the hassle

Book lawn mowing by a pro in Baytown

Order lawn mowing now without calling around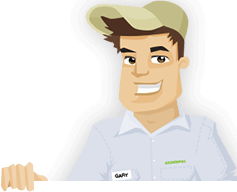 Needing your Lawn Cut?

Get Competitive pricing without the hassle

Book lawn mowing by a pro in Baytown

Order lawn mowing now without calling around
Local lawn mowing services in Baytown Texas
compete for your lawn

Here are Best Lawn Care Services in Baytown, TX as of Jun, 2023
5 Star Ratings about GreenPal
Betty Livingston
Lawn Mowing in Baytown TX

"I'm renting a home in Glen Arbor in Baytown and I don't have time to cut my grass and it's just a rental so I wasn't looking for anything special with who I was going to hire to cut my grass. I was looking for a cheap lawn care service in Baytown near me to just cut the grass down once a month or so. None of the lawn maintenance services near me wanted to do just want the month lawn care service. Then I found GreenPal searching around on Google and they would not do a once a month lawn cutting either however they would accommodate an every 14 day cycle for grass cutting. Being as that was the best I was going to be able to do and the cheapest way I was going to get my grass cut. I signed up for an account and got three quotes ranging from $25-$30 per lawn cutting. Of course I hire the cheapest one and I'm now set up to have my yard maintained for $50 a month. You can't beat that."
Courtney Collazo
Yard Mowing in Baytown TX

"I have been using GreenPal to get my grass cut for six lawnmowings now and I felt like they deserve a good review for how they handle their user support, and hook you up with a reliable and affordable lawn cutting service nearby to maintain your yard. I live in Danubina Courts in Baytown, Tx and I see lawnmowing services riding up and down S Alexander Dr all the time, however when it came time to hire one of these lawn cutters to mow my yard I couldn't even get anybody to come out to my house to give me an estimate on a price on how much it was going to cost to cut my grass every week. Then I found GreenPal in the Google play store and decided to give it a shot for my grass cutting. After I created my account and put in a few details about my yard maintenance needs and I received five competitive prices on lawn maintenance and yard cutting. I browsed over them and hired the middle of the pack out of the lawn care service price list that they presented to me. Now I have them set up on every seven day lawn cutting and everything is smooth and easy for me."
Cheryl Moore
Lawn Maintenance in Baytown TX

"GreenPal is kind of like an Uber for lawn care. However I've had bad experiences with Uber in Baytown Tx so that really wasn't unhooking point for me. However after using GreenPal to introduce me to several different lawn care services in Baytown I would say that the service was more like an Open Table for lawn care. The ondemand lawn care app shows you different options and showed me four competitive lawnmowing prices for lawn cutting services near me in Baytown. The other cool thing about the app is they send you a picture of your cut yard every time they mow the grass so you're not going to get billed for any lawn care services or yard cutting that you did not actually get. This was a constant problem with my previous lawn maintenance company in Baytown and I was always having to nag them about issuing me a corrected bill. Problem solved."
Virginia Aronson
Lawn Care in Baytown TX

"The thing I think I like the most about the GreenPal lawn care services app is paperless billing. I've always used yard cutting services in the past and their billing was always incorrect. My previous lawn maintenance companies in Baytown would also want to charge me for lawn mowing is in the wintertime that I do not actually need. So when I moved to Middletown in Baytown and needed to find another lawn care service to take care of my yard maintenance for me I knew there had to be a better way this day and age. After finding out about the GreenPal lawn care services app from a friend at Faith Family Church of Baytown and it sounded like it was just a solution for my lawn maintenance. I signed up and hired an affordable lawn care service near me in Baytown to cut my grass every 10 days. And again all the billing was paperless, and I only get billed for actual cuttings that I actually wanted and ordered for my yard."
Not in Baytown, TX?
Here are GreenPal's lawn serivce areas
Looking for a reliable and fast easy way to order lawn mowing online in Baytown Texas? Well then look no further you have found it welcome to GreenPal, Baytown's easiest way to find, schedule, and pay a local lawn care service in the Baytown Texas area right now. If you need your lawn cut today or tomorrow then I suggest clicking the orange button at the top of your screen to get started with some free lawn cutting quotes from local lawn care services nearby in the Baytown Tx area. Otherwise let me tell you a little bit about how GreenPal works, my name is Gary and it's my job to make sure that you are completely satisfied with your GreenPal lawn care service experience. GreenPal takes the pain out of finding a reliable and affordable lawn cutting service to take care of your grass cutting for you. We do the hard work of wading through all of the lawn cutting services and grass cutting businesses in the Baytown Texas area to find the best lawn maintenance companies that are reliable and affordable. We then set them up to operate their business on the GreenPal lawn care service mobile app which means you can order lawn maintenance from them today very conveniently from this webpage or from the GreenPal lawn maintenance mobile app. How do we know these lawn mowing companies are any good? Because we have inspected over their lawn mowing work they have done for other residents in the Baytown, Tx area. We look over their lawnmowers to make sure that they are sound and commercial grade cutting quality. That's right no lawn cutting services in Baytown get to operate their lawn care business on GreenPal with a Home Depot style cheap lawn mower.

After that we have them do an audition yard cutting on the GreenPal mobile app and we look at the quality of their lawn care service work. We make sure they have a professional lawn mowing skills such as creating stripes in the yard, doing a nice job of edging and blowing off the grass clippings when they are done mowing the grass. We also inspect things like weed removal from the landscape beds and also we look at their shrub pruning skills. If all this sounds good to you then go ahead and click going to button to get started with three quotes and you'll get 4 to 5 free lawn cutting prices and you can compare them on your lawn care service pricing list and hire the lawnmowing company that you want to work with based on their grass cutting price and reviews. GreenPal has dozens of certified lawn mowing companies near me in Baytown Tx If you live by the Baytown Nature Center or by Pirates Bay Waterpark then odds are a GreenPal lawn care service vendor can get to your lawn mowing by tomorrow. The city of Baytown Texas is booming in the result is lawn cutting companies are getting busy and booked up so we recommend booking now to make sure you get hooked up with a quality lawn care company to take care of your yard for you so you can get your weekends back. Thank you so much for signing up for lawn care service on GreenPal should you have any questions about your yard maintenance, do not hesitate to reach out. Are you looking for lawn cutting estimates for lawn maintenance in another area of Houston Tx area? No problem GreenPal also has lawn maintenance services in Pasadena TX and has onboarded several affordable lawn mowing services in Sugar Land TX near me.
Lawn Mowing Cost Calculator
Find out the average cost for Lawn Care Services In Baytown TX
About Baytown Texas
Baytown is a city within Harris County and partially in Chambers County.
The area of Baytown began to be settled as early as 1822. One of its earliest residents was Nathaniel Lynch, who set up a ferry crossing at the junction of the San Jacinto River and Buffalo Bayou. The ferry service that he started is still in operation today, now known as the Lynchburg Ferry. Other early residents of Baytown include William Scott, one of Stephen F. Austin's Old Three Hundred, and Ashbel Smith, who owned a plantation in the area. One of Baytown's first babies born was Gertrude Gardner.

The city now known as Baytown was originally three separate towns. The first of these was Goose Creek, named for the bayou of the same name where Canada geese wintered and whose name is still reflected in the area's Goose Creek school district, whose establishment dates back to before 1850. With the discovery of the Goose Creek Oil Field, the rival communities of Pelly in the late 1910s, and East Baytown in the early 1920s, developed as early boomtowns. The "East" in East Baytown was later dropped because it was west of Goose Creek
Baytown's climate is classified as humid subtropical (Cfa in Köppen climate classification system). Spring supercell thunderstorms sometimes create tornadoes (but not to the extent found in tornado alley). Prevailing winds from the south and southeast bring heat from the deserts of Mexico and moisture from the Gulf of Mexico.

Summer temperatures typically have highs near 90 °F though higher temperatures are not uncommon. The city's proximity to the bay and the winds that it generates moderate the area's temperatures and ease the effects of the humidity, creating a more pleasant climate than inland communities like Houston. Winters in the area are temperate with typical January high of 61 and lows are near 42 °F. Snowfall is rare. Annual rainfall averages exceed 53 inches Source: Wikipedia Baytown, TX
Save Time, Save Money,
Book a great lawn service now with GreenPal.