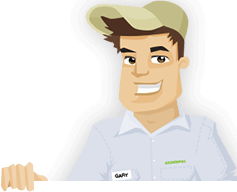 Needing your Lawn Cut?
Get Competitive pricing without the hassle
Book lawn mowing by a pro in Jollyville
Order lawn mowing now without calling around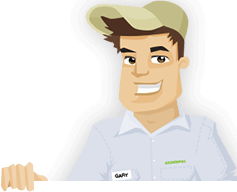 Needing your Lawn Cut?
Get Competitive pricing without the hassle
Book lawn mowing by a pro in Jollyville
Order lawn mowing now without calling around
Local lawn mowing services in Jollyville Texas
compete for your lawn

Here are Best Lawn Care Services in Jollyville, TX as of Oct, 2019
Here are a few 5 Star Ratings from GreenPal users
Frederic Alcorn
Lawn Mowing in Jollyville TX
Lucas and his team were very positive in what they were doing for my home in Turtle Rock. The team knew what they needed to do when mowing my lawn and was very positive in giving me the help I asked for. They were especially careful and ensured that I was going to get my lawn cut well enough. The best part of their work is that the team was accommodating in identifying how well my grass was growing and what needed to be done to restore everything well enough. The thorough work was instrumental in ensuring there would be no problems with my yard.
William Creech
Lawn Mow in Jollyville TX
Guzman Mowing does a great job with mowing my yard in the Forest North part of Jollyville TX. They always make sure the lawn is cut at the right height. They never go too short, and they always make sure the grass is dry before they start working on it. I love how thorough the team is at Guzman Mowing, but my favorite part is that they clean up after they are finished. I have dealt with far too many grass cutting groups who just let the grass clippings lie around after they are done, so having someone who cleans up for a change is great to see.
Michael Wofford
Lawn Mowing Service in Jollyville TX
Everyone at Lawn Tech was very friendly and cared about how well my yard looked. They checked on everything surrounding my yard in Hunter's Chase and found that my yard needed help with its drainage efforts. They responded by assisting me in the production of a new French drain space. They tested the area and found that my yard could handle the grass quite well without possibly flooding as it had in the past. My yard is a whole lot easier to treat and care for thanks to the work that they have put here for me at Lawn Tech.
Karen Goodman
Grass Cutting in Jollyville TX
I needed help with mowing my lawn in Oakville recently, but I wanted to ensure that my above-ground pool wouldn't be harmed. The team was careful around my yard and edged the spaces around the pool. They did well with trimming everything while ensuring my pool was kept intact. They also cleaned up the grass clippings and leaves around my yard, thus ensuring nothing would blow into the pool. The team power washed my driveway too, thus guaranteeing the place wouldn't have any of those annoying green stains that I've become far accustomed to after mowing. They were very thorough and knew everything my yard needed.
Not in Jollyville, TX?
Here are GreenPal's lawn service areas
Lawn Mowing Cost Calculator
Find out the average cost for Lawn Care Services In Jollyville TX
Jollyville TX might not have grown as much as other surrounding places in the Austin area. But the reason for that is because Jollyville is already in a well-organized part of the region. It would be difficult for new neighborhoods to come about around Jollyville, what with so many other cities surrounding the place. But that doesn't mean that yard care providers around Travis and Williamson Counties have ignored Jollyville altogether.
You will find plenty of yard maintenance teams throughout the area that are open to help you with mowing your lawn and caring for all the other lawn and landscape maintenance needs you hold. The best part is that you won't have to think twice about finding someone who can help. You can download the GreenPal app to find information on teams who are open to help.
You will find quality yard maintenance groups through GreenPal. Specifically, you will find teams who have been certified for work through the West Austin Chamber of Commerce among other companies.
People who live in various crowded parts of Jollyville can use the app without worrying about whether or not they can find teams who can assist them. You might have a home in a crowded place like Robinson Park, or maybe something near Turtle Rock where the traffic can be challenging to work around. But there's no reason for you to worry, as you can use the app to find someone who will help you with all the things you need assistance with. Our work plans will see that you are getting the care you need where you are.
GreenPal is different from Craigslist in that while you will find listings for yard care providers, you'll never find any questionable groups. Every entity listed on GreenPal has been vetted to ensure it will work well for you. As useful as Craigslist can be for other things, you might not find a reliable lawn care provider through the site, but GreenPal will be there to help you out.
You can find many groups for help based on where you are. These include teams in Bailey Oaks, Forest North, and other neighborhoods around Jollyville. You only need to list your address to find details on people who can come to your property. You will find more teams for help than what you might expect to see where you are.
You can also check out reviews of various lawn care teams through the GreenPal app. The app will provide you with reviews from real people who have hired teams by using GreenPal in the past. You will ensure you only have information from people who have experience with these groups, thus providing more information on what you can expect to find through these groups.
Download the GreenPal app today, and start your search for the best yard care providers in Jollyville TX. You will appreciate how well you can find a talented team that can reach your home and provide you with help for all the lawn mowing needs you have.
About Jollyville Texas
Jollyville is a city in Texas, United States.
Jollyville Texas is a northern suburb of Austin. The city is directly north of Austin and is in between Cedar Park and Round Rock, but is still lower south than those two cities. A majority of Jollyville is in Williamson County, although some of the southern parts are in Travis County.
The Round Rock Independent School District operates schools in Jollyville. There are four elementary schools in the city. All high school students in the city go to the McNeil High School just outside of the city.
Jollyville is considered to be a bedroom community in that most people in the city tend to work in places outside of Jollyville limits. An Austin office for Electronic Arts, a popular video game and entertainment company, is located right outside of the Jollyville city limits. The Lakeline Mall and the surrounding Lakeline Plaza shopping center are both located west of the city in Cedar Park. The Galleria Oaks plaza is also to the west in the northern end of Austin.
Jollyville TX was settled in 1841 off of a land grant from the Republic of Texas. In 1866, blacksmith John Grey Jolly and his wife Nancy Isabell Jolly settled in the area. They donated some of their land for a school and cemetery. The land was formed into the city named after the couple, who are also buried at the cemetery.
Jollyville TX is near US Highway 183, the road that leads to Austin to the south or Cedar Park and Leander to the north. Texas Highway 45 is to the north and leads to Round Rock.
Jollyville has a population of 16,000. The city has experienced minimal growths in population in the past few decades when compared with Hutto and Pflugerville among other northern suburbs of Austin.
Rattan Creek Park takes up much of the southern part of Jollyville. Ganzert Lake is to the northeast and is connected to Lake Creek.
Tired of unreliable lawn services?
So are we... See how it works
Recent lawns mowed in Jollyville, TX
by GreenPal's community of lawn care pros
Save Time, Save Money,
Book a great local lawn service now with GreenPal.