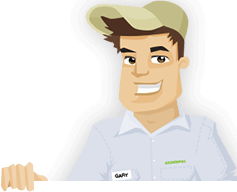 Needing your Lawn Cut?
Get Competitive pricing without the hassle
Book lawn mowing by a pro in Wells Branch
Order lawn mowing now without calling around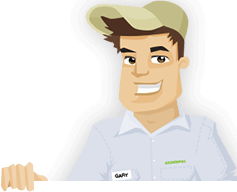 Needing your Lawn Cut?
Get Competitive pricing without the hassle
Book lawn mowing by a pro in Wells Branch
Order lawn mowing now without calling around
Local lawn mowing services in Wells Branch Texas
compete for your lawn

Here are Best Lawn Care Services in Wells Branch, TX as of Sep, 2019
Here are a few 5 Star Ratings from GreenPal users
Theodore Diamond
Lawn Mowing Service in Wells Branch TX
The people at Sheffield Lawn Service understood what my yard in the Lake at Wells Branch area needed. They looked at my yard and determined how high up the grass should grow. I had no idea that I needed my yard cut to a specific height. The people at Sheffield were very friendly and understood what my yard required the first time. I appreciate working with a team that knows the ins and outs of how to handle my yard. I was also amazed as to how I did not have to pay anywhere near as much for services as I thought I would have to.
Margaret Brown
Lawn Mow in Wells Branch TX
The hotel I operate off of Owen-Tech Boulevard has a yard that needs regular care. I'm always looking for ways to make the area more beautiful, so people will be more likely to book a night here. The people at Pristege are very accommodating and supportive of my yard. I love how their lawn maintenance team does more than mow the lawn. They also work well in removing weeds and in aerating the surface every spring. The team also does well with checking on how my yard can handle water. They are very comprehensive, and the quality of work shows.
Ralph Barnes
Lawn Cut in Wells Branch TX
The team at Dustin's does very well with taking care of my yard. Dustin and the rest of the workers there reached my yard in the Chardonnay area and checked on how well the grass was growing. They knew how low my grass could be cut without scraping the bed or killing off anything. They also cleaned out the dandelions that had been growing around the ends of my yard. Their spot treatments were very helpful in clearing them out without hurting the rest of my grass. I love how comprehensive the team was as they took care of my yard.
Byron Sterns
Grass Cut in Wells Branch TX
Everyone at Brothers In Lawns was respectful of what my yard in the Pierson Business Center required. The team knew that the yard around my parcel in the center had some weeds. They identified the types of weeds that they were and helped with spot treating them. The best part of what they did is that the grass around the weeds did not die off. They also helped me with mowing the lawn after they were finished. I love how friendly they were and that they understood what my yard required explicitly without going overboard or charging me more than necessary.
Not in Wells Branch, TX?
Here are GreenPal's lawn service areas
Lawn Mowing Cost Calculator
Find out the average cost for Lawn Care Services In Wells Branch TX
Not everyone in Wells Branch TX has the money needed for hiring a lawn care provider. But as you will find through the GreenPal app, you don't have to spend as much on services as you might expect. More importantly, you'll discover how easy it is to find quality teams in the area.
The GreenPal app will help you with finding affordable lawn mowing providers throughout Wells Branch. You can search for different lawn care providers in the Wells Branch area based on your location and what services you require.
You can find teams that can serve traditional single-family homes in the Mills Pond or Summit Park areas. You can also find lawn mowing providers that can help apartment complexes, hotels, and other large places near I-35 and Owen-Tech Boulevard. Many of the groups you can hire will also work on commercial yards around the northern and southern ends of the city.
You can enter in details on where in the Wells Branch area you are in. After that, you'll get listings on all the lawn maintenance teams that can reach your area. You might state that you are in the Turbine West area and you need someone to help you with your commercial lawn. You will find points on all the teams that are available to come to this part of southern Wells Branch.
Each listing you come across will provide you with precise details on what one of these landscape maintenance teams can do for you. You'll get information from each provider on what you can expect out of them. The data will ensure you aren't kept in the dark about what will work.
You can get a rough estimate for services through the GreenPal app as well. As you will discover, the cost of services through many providers isn't as high as you might expect.
You can also read the reviews left by real GreenPal customers on each entry. These reviews will provide you with extra details on what these teams have to offer.
The best part of finding lawn care providers on GreenPal is that you'll only find trustworthy teams that will support your yard. The companies featured on the GreenPal app include ones that are supported by the Wells Branch and Pflugerville Chambers of Commerce among other entities. GreenPal has thoroughly vetted each of the teams listed, thus ensuring you'll only come across trustworthy groups that you will appreciate.
You will never have to worry about what you're going to do when finding someone in Wells Branch TX who will assist you with your lawn care needs. GreenPal lets you know who you can trust for your work needs. You also have the option to hire people directly through the GreenPal app as desired. Whatever you do with the app, you will find that there are many lawn mowing providers out there that you can trust.
Download the GreenPal app today, and start looking for quality teams that you will appreciate having for your yard maintenance needs. GreenPal will help you with identifying the best teams in the area, especially ones that you can trust for all the unique care needs you have surrounding your yard in Wells Branch.
About Wells Branch Texas
Wells Branch is a city in Texas, United States.
Wells Branch TX is a northern suburb of Austin. The city is about 13 miles north of Austin and is officially listed by Travis County as a census-designated place.
The Pflugerville and Round Rock school districts operate schools in Wells Branch. The North West, Wells Branch, and Joe Lee Johnson Elementary Schools are all in the city.
The Three Point Acres region of Wells Branch is the top commercial site in the town. The area near I-35 is home to various dining spaces and a movie theater. The La Frontera Village complex is to the north and is home to multiple major retailers. The Shops at Tech Ridge is to the south.
The central part of Wells Branch is home to the Katherine Fleischer Park. The park area features a series of trails for walking and biking. The Mills Pond Recreation Area is in the northern end of Wells Branch. The local region is home to many docks for boating and includes a few walking paths in the nearby area.
Wells Branch TX is on land that was occupied by the Comanche people. The Wells family settled in the area in the 1830s. The area grew thanks to the water source provided by the nearby Walnut Creek. Wells Branch would be incorporated in the early twentieth century. The region grew in the late twentieth century thanks to the local development of Austin's economy.
The city is direct to the south of Round Rock, east of Jollyville, and west of Pflugerville. Wells Branch is directly west of I-35 and east of the MoPac Expressway toll road or Route 1.
The city has a population of 12,000. Much of the city's growth has taken place since the 2000s thanks to the ongoing economic growth of the Austin area.
Tired of unreliable lawn services?
So are we... See how it works
Recent lawns mowed in Wells Branch, TX
by GreenPal's community of lawn care pros
Save Time, Save Money,
Book a great local lawn service now with GreenPal.