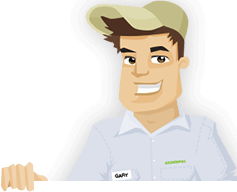 Needing your Lawn Cut?

Get Competitive pricing without the hassle

Book lawn mowing by a pro in Katy

Order lawn mowing now without calling around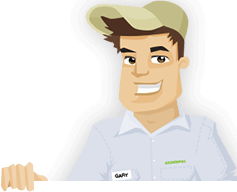 Needing your Lawn Cut?

Get Competitive pricing without the hassle

Book lawn mowing by a pro in Katy

Order lawn mowing now without calling around
Local lawn mowing services in Katy Texas
compete for your lawn

Here are Best Lawn Care Services in Katy, TX as of Sep, 2023
5 Star Ratings about GreenPal
Julia Barringer
Lawn Care Service in Katy TX

"I just moved into the Whispering Lakes in Katy Texas and one of the first things I needed to do was to find a reliable local lawn mowing service to cut the grass for me. This proved to be easier said than done. I called about a dozen lawn care services in Katy off of craigslist and got stood up for my grass cutting three times by lawn mowing businesses near me. One lawn care service wouldn't even give me a price for how much it was going to cost to cut my grass saying he was just going to mow it first and then we will discuss the lawn cutting cost. The whole thing was very sketchy and there didn't seem to be any rhyme or reason to any of it. Then I found GreenPal while searching for another reliable lawn care service near me and the site claimed to hook you up with local lawn mowing services that really want your business. The thing I think I liked the best about it was it was no arguing or negotiating over the grass cutting pricing. The competitive quotes for lawn mowing just came right to my email and I picked the lawn care service that I wanted to work with on my yard maintenance. The whole thing was smooth and easy."
Tom Jansen
Lawn Maintenance in Katy TX

"I was using GreenPal in another state for the yard maintenance on some rental properties that I own. I just purchased a investment property in Katy Texas in the Pine Lakes subdivision. As a property maintenance investor one of the hassles that I always face is having to make sure the yard is mowed. Usually I'll have my tenets mow the yards, but the reality is sometimes they forget or let the grass get 2 feet tall. This happened with my investment home and Katy and I was greeted with a fine from the city of Katy Texas because the grass on my property had gotten to be too tall. I did some math and figured that it would just be cheap cheaper to pay the lawn care service to maintain the yard for me and then just pass the yard maintenance costs onto my tenant. GreenPal makes lawn maintenance super easy to manage multiple lawn care services across different cities and even different states. I highly recommend GreenPal to any real estate investors or even renters as a means to make sure their yard maintenance stays up to snuff."
Greg Clemmons
Lawn Mowing Service in Katy TX

"I have mowed my own yard for years. But a neighbor of mine in Riceland Terrace in Katy Texas said she was getting her grass cut with GreenPal for $25 per lawnmowing. I figured that I could afford that especially on every 14 day grass cutting cycle. I signed up for lawn cutting quotes and got four different lawn mowing prices from local lawn mowing services near me in Katy. I read their lawn care service reviews about them and hired the cheapest lawn care service out of the price list. The grass cutting company I hired does a good job and comes to mow every 14 days as scheduled and now I'm able to get my yard maintenance all done for $50 per month. I am a happy camper."
Henry Kinch
Lawn Service in Katy TX

"GreenPal saves me $400 a year on my yard maintenance costs. I was paying a full-service landscape maintenance company and Katy to maintain my entire yard, and I'll have to admit they did a good job and took care of everything in the yard maintenance for me however it was just so dang expensive. After everything I was spending around $250 per month for all of my yard maintenance. I recently decided to start paying off some credit card debt and was looking for a way to save some money on my yard maintenance. I found the GreenPal lawn care services website and it was just what I was looking for because I could get competitive quotes for lawn cutting to maintain my grass in yard for me without even having to call around. I signed up for bids and received two free lawn cutting estimates from local lawn care services in Katy and hired the cheapest lawnmowing company near me. The whole process saved me time and money on my yard maintenance for my home in Katy Heights."
Not in Katy, TX?
Here are GreenPal's lawn serivce areas
Welcome to the online ordering page for lawn mowing services, yard maintenance, and landscape maintenance services for the Katy Texas area. If you are searching for reliable and affordable lawn maintenance then you have arrived at the right place on the Internet. Welcome to GreenPal the fastest, most affordable, and most convenient way to order a reliable local lawn care service near you in the Katy Texas and Fort Bend County area. Now I know what you're probably thinking, yeah right this is probably just another one of those middleman lead generation things right. Nope, that's not how GreenPal works at all. GreenPal goes out and does the hard work of finding the most affordable and consistently excellent lawn care services in the Katy Texas area by doing the hard work for you. We interview hundreds of yard maintenance companies to figure out which are the good lawn care services which are the not so good companies that cut grass in Katy. This saves you time and money finding, scheduling, and paying for your lawn cutting and yard maintenance . When we interview lawn care services to figure out who we are going to let operate their lawn maintenance company on the GreenPal lawn care service mobile app we are looking for things such as do they have professional grade lawn mowing equipment, do they have a good reputation with their existing lawn maintenance customers? Yes that's right we talk to other lawn care customers whom they have cut yards for in the Katy Texas area near me to make sure that they perform the lawn maintenance and yard work they say they're going to do and actually show up to cut your grass on the day they are supposed to mow your yard. Then we look at other yard work they have done for other homes in the Katy Texas area.

That's right we have them do a lawn cutting audition to discern if they know what they're doing or not when it comes to lawn maintenance. We look for quality in their lawn service such as do they do a good job of edging the sidewalks and walkways, do they mow the grass in straight lines and leave a striped pattern if it all possible? We also look for if they do a good job of blowing off the excess clippings from the concrete areas after they're done mowing the lawn. After we figure out if the lawn care service meets our quality standards we then set them up to operate their business on the GreenPal lawn care mobile app. Why does any of this matter? Because all of this allows you to order reasonably priced Lawn Mowing services from local grass cutting business is near me in the Katy Texas area. As you know the city of Katy, Tx is growing rapidly and the result is lawn mowing businesses are busy and have a tough time of getting estimates out to potential lawn cutting customers meaning you'll possibly wait for lawnmowing estimate for a week. Well those days are over now because GreenPal will get you four or five free lawn lawn cutting prices back to you within 45 minutes. So if you live near Thornton Middle School , or by Mary Jo Peckham Park, no problem GreenPal has found the best local lawn care services in the Katy Texas are so you can order your lawn care online or from our mobile app from them conveniently without even making a phone call or waiting around for lawn cutting prices. Are you looking for lawn mowing estimates for lawn maintenance in another area of the greater Houston Tx area? No problem GreenPal also has lawn care services in Pasadena TX and has found some solid lawn mowing services in Sugar Land TX near me.
Lawn Mowing Cost Calculator
Find out the average cost for Lawn Care Services In Katy TX
About Katy Texas
Katy is a city just west of Houston, in Texas.
In the early 1800s Katy was known as "Cane Island", named for the creek that runs through the area, a branch of Buffalo Bayou. The creek was filled with tall cane, not native to the area. It was presumed to have been planted by either the Karankawa Indians or Spanish explorers to aid in fur trapping until the 1820s.

In 1845 James J. Crawford received a land grant that included this area. The hot summers, thick clay soil made it difficult to attract settlers to the area. Crawford, Peter Black, John Sills and the families of former slaves Thomas (Mary) Robinson and Milto McGinnis were the only recorded residents of Cane Island in 1875. In 1895, James Oliver Thomas laid out a town, and in January 1896 the town of Katy was named through Thomas's post office application. The name "Katy" was derived from the MKT Railroad Company and was commonly referred to as "the K-T," which was also its stock exchange symbol. This common designation soon evolved into "the Katy."
The city of Katy is located at the three-border intersection of Harris, Fort Bend, and Waller counties, along Interstate 10, 29 miles west of downtown Houston and 22 miles east of Sealy. According to the United States Census Bureau, the city of Katy has a total area of 11.3 square miles, of which 11.2 square miles is land and 0.04 square miles, or 0.38%, is water.

Katy is often further defined as either "Old Towne Katy" or "Greater Katy". "Old Towne Katy" refers to the proper of Katy, which was incorporated in 1945. It's boundaries, as defined by the Katy Independent School Divisions zoning, runs just south of Kingsland Blvd, stretching across Interstate 10 to Morton Road. Katy Fort Bend Road and Cane Island Creek act as the east and west boundaries, The "Greater Katy" area includes the city of Katy plus large sections of unincorporated land surrounding the city corresponding to the boundaries of the 181 sq mi Katy Independent School District. Source: Wikipedia Katy, TX
Save Time, Save Money,
Book a great lawn service now with GreenPal.